This post may contain affiliate links. Please read my disclosure.
Day of the Dead, or Dia de los Muertos, is celebrated on Nov 1 and is typically a day for family and friends to get together to pray for loved ones who have died. There are so many beautiful colors and fun things to do for a party. My Day of the Dead cupcakes are super simple and perfect for a kid-friendly party.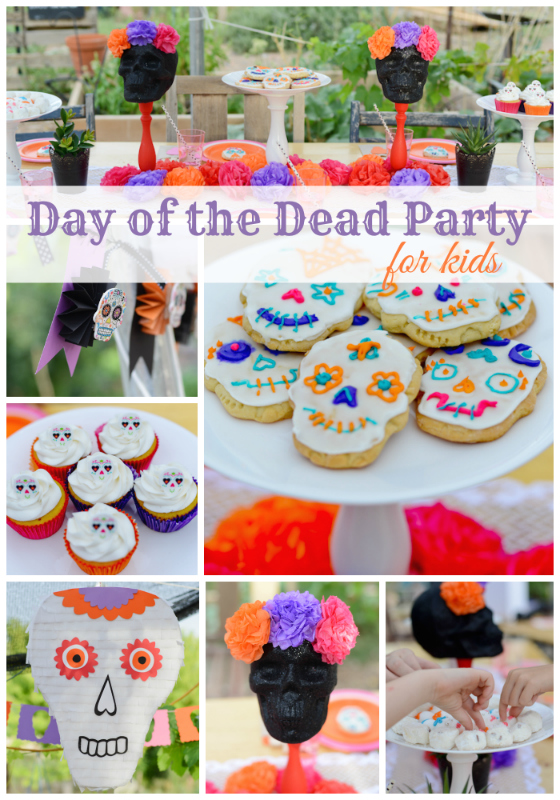 I love collaborating with amazing bloggers! Several talented Arizona bloggers and myself got together and planned a kid friendly Day of the Dead party. I just love that I was able to join forces with some talented crafty/DIY bloggers to make this whole party beautiful. Don't be surprised that my two contributions were food related.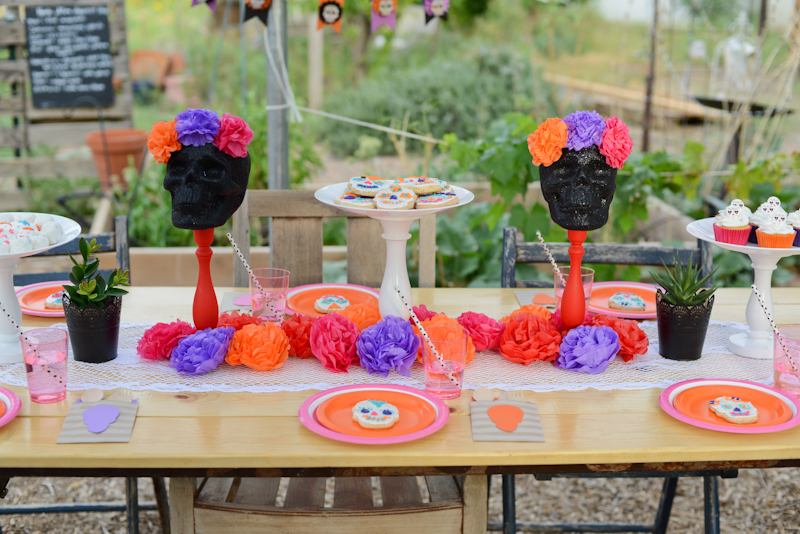 For our party we decided on using orange, purple, bright pink, and black. Don't they all look great together. So festive, bright, and fun. The kids loved the party.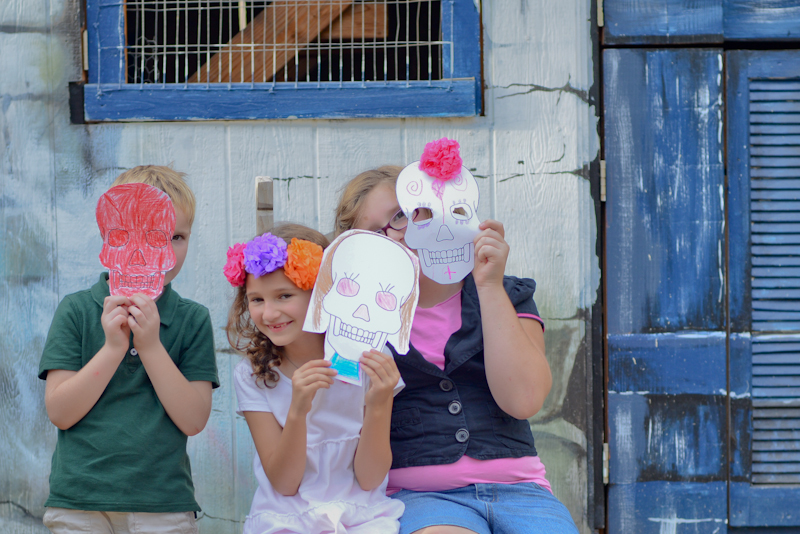 I love these cute masks the kids decorated for the party! The kids were given some crayons and were inspired by our decorations, but they didn't have any specific instructions on what to do.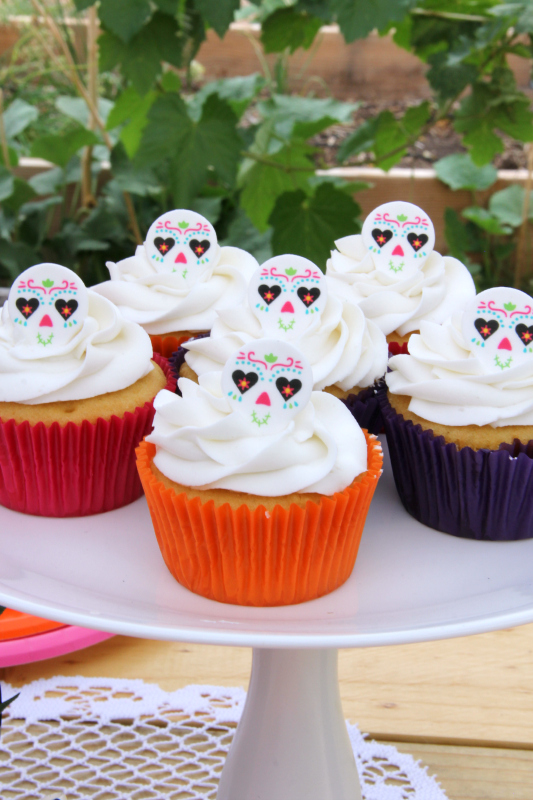 My cupcakes were pretty straight forward and easy. I used a simple cake recipe, delicious almond buttercream frosting, and some store bought decorations.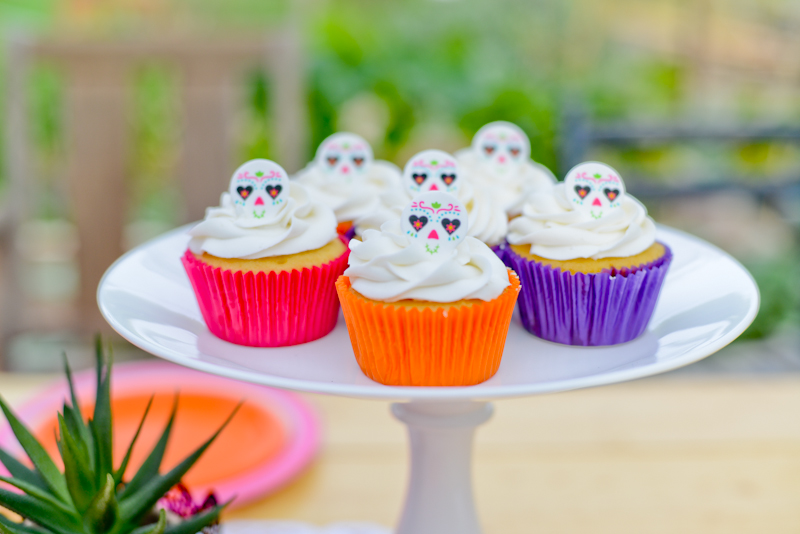 Day of the Dead Cupcakes
White Cake Recipe
Buttercream Frosting
How to Swirl Buttercream
Day of the Dead Cupcake Toppers (I used these, but these also work)
Rainbow Colored Cupcake Liners had all the colors I needed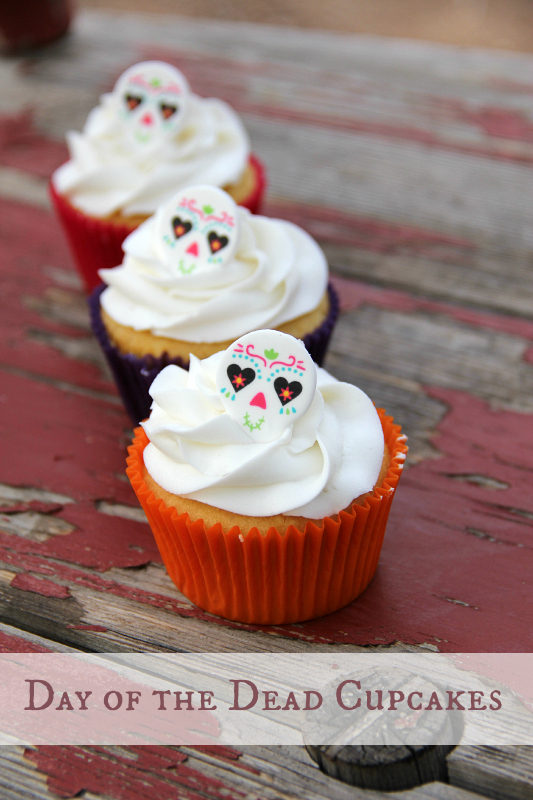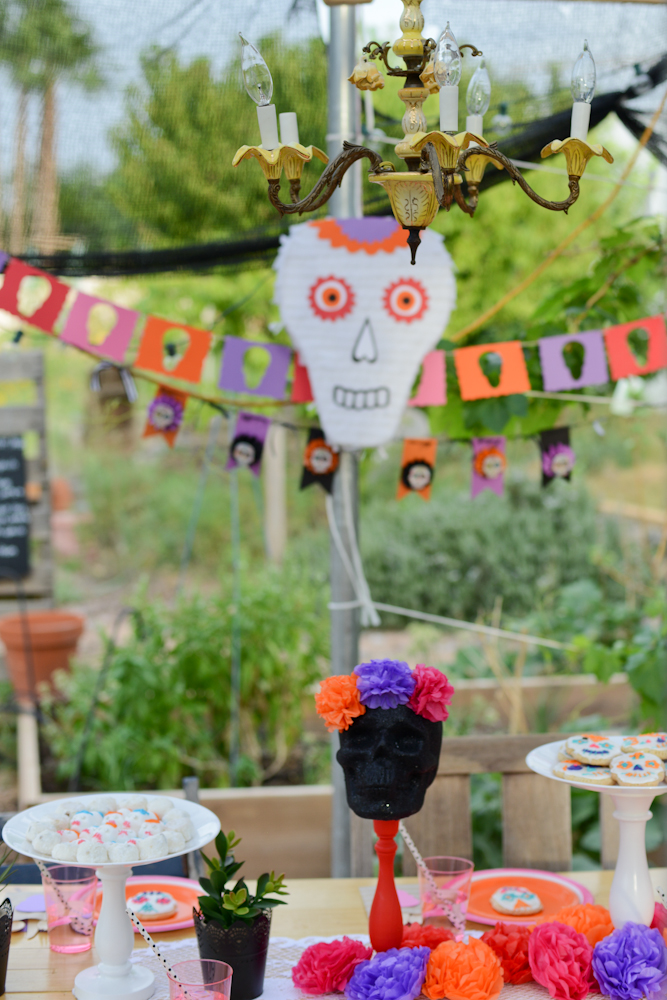 Get the details for the rest of the party from these talented gals:
Day of the Dead Skull Centerpiece from See Vanessa Craft
Day of the Dead Skull Pinata from A Night Owl
Day of the Dead Cookies from Lolly Jane
Day of the Dead Mask Printable from Songs Kate Sang
Day of the Dead Sugar Skulls from Around My Family Table
Day of the Dead Flower Headbands from See Vanessa Craft
Day of the Dead Party Ideas from A Night Owl
Of course with all these talented ladies, we were all snapping pictures, so photo credit in this post is from me and Songs Kate Sang. Thanks to A Night Owl for sharing pictures too!