This post may contain affiliate links. Please read my disclosure.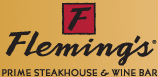 Hubbyman and I recently had a lovely date night at Fleming's Prime Steakhouse and Wine Bar. We have two young kids, so date nights are few and far between for us. We called up the grandparents and made plans for our evening out.
We had the most incredible meal. We really wanted a sample of everything, but we took it easy and started of with the French Onion Soup and Fresh Mozerella & Sweet Tomato Salad. I have such a great hubbyman. He always lets us sample each other's dishes. That way we can try more than just what we ordered.
For dinner we both ordered the filet mignon. It really is one of the best steaks I've ever eaten. And the sides are AMAZING. I don't think words can do them justice. We splurged and got sides…probably a bit of overkill for the two of us, but so worth it. We had the Fleming's Potatoes which is their house specialty made with cream, jalapeños, and cheddar cheese (I made my own knock off version…close, but the original are soooo good) and we also had the Chipotle Cheddar Mac & Cheese. It's made with smoked cheddar and leeks.
Dinner ended with a scrumptious Chocolate Lava Cake and a cup of coffee. Oh Yeah! It was such a rich chocolate cake with a molten chocolate center, served with vanilla ice cream, chopped pistachios, and a bowl of whipped cream! I was so bummed that the dinner was over, but it was such a fantastic meal with wonderful company.
Check out my Instagram photo from that night. Come on…you are following me on Instagram right? You should…I will tempt you with wonderful treats and food on there.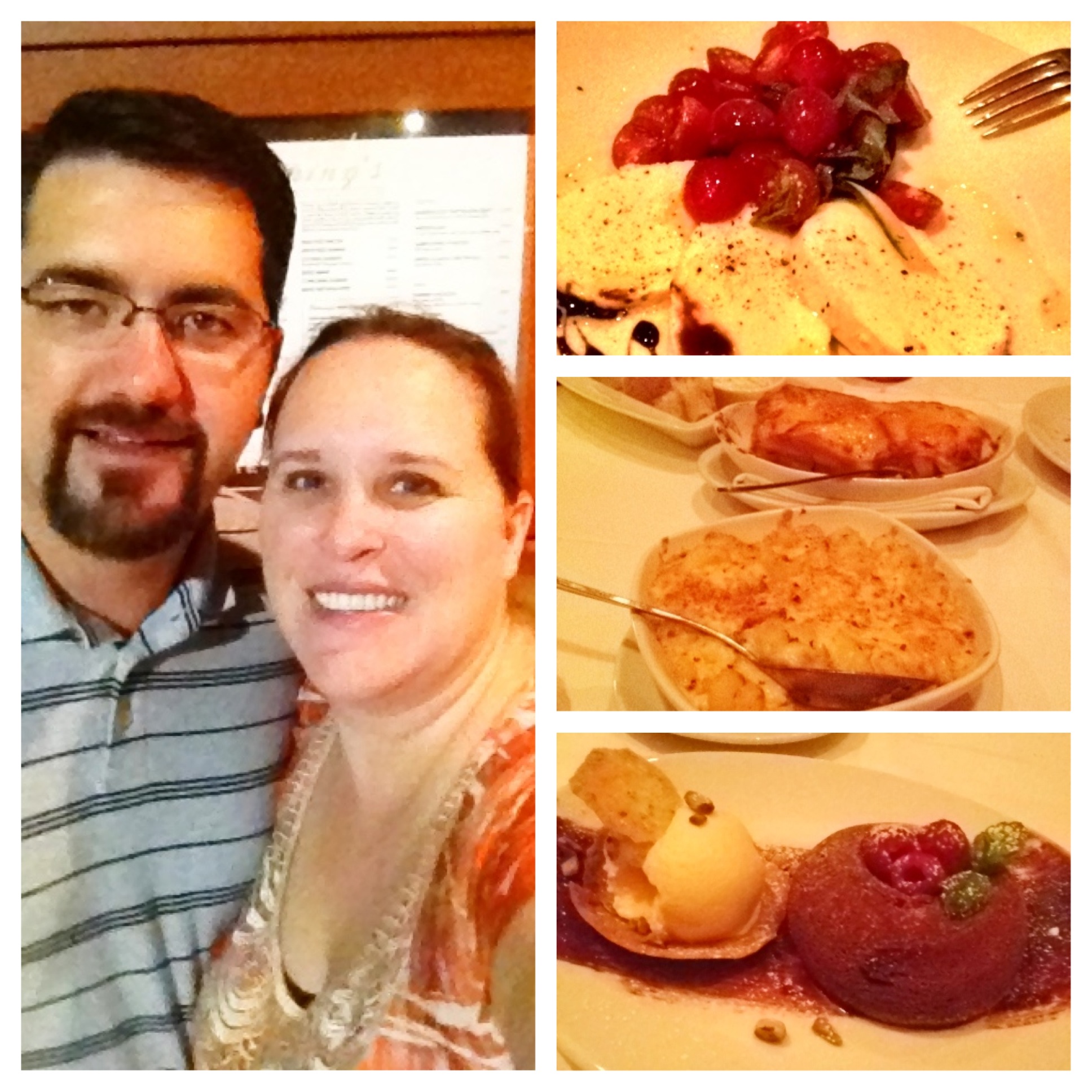 The reason for our visit to Fleming's last week was so that I could share their wonderful news! After four years, Fleming's announced that they will be opening a new restaurant. In Beverly Hills…this coming November! The 7,200 square foot restaurant will seat 250 guests and will feature a two story all-glass wine room, a second story mezzanine dining room and an exterior patio marked by a dramatic soaring floor-to-ceiling glass window allowing passers-by to view inside.
Fleming's is recognized as a popular neighborhood gathering spot throughout the United States, featuring superior cuisine and an incomparable wine list with more than 100 wines by the glass.
Skip Fox, the company's president says, "It will be a world-class restaurant, fit for a world-class community." You'll find the newest location at 252 N. Beverly Drive between Dayton Way and Wilshire Blvd. in Beverly Hills.
Disclaimer: Fleming's provided my husband and I with a wonderful dinner. All opinions are my own.