This post may contain affiliate links. Please read my disclosure.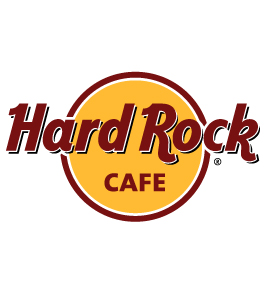 First things first, come enter my giveaway for a $50 GC to Hard Rock Cafe…ends 7/5 @ 12:01am.
I have been collecting little teddy bears from Hard Rock Cafe for as long as I can remember. Hubbyman will make special trips while on business to get me a bear…isn't he sweet! I married good!!!! We have a Hard Rock Cafe near us, it's about 20 miles and in downtown Phoenix…so we usually only go for a quick supper when we are going to an event nearby.
A couple days ago, we headed down there to try some of their new dishes. I'm so glad we did, despite a little parking issue. Apparently, if you go during an event you have to pay for parking $8-$12. No validation! YIKES! But now we know for the future. Even though we were a little frustrated with the parking situation we had a fabulous meal.
I ordered The Texan Sandwich (of course, I did…I'm a Texan). I devoured that sandwich so fast….oh my goodness…chipotle and hickory Bar-B-Que sauce, cheddar cheese, crispy jalapenos and crunchy onions….what could be better. I can't guarantee it, but the BBQ sauce tasted like it had a little Frank's Red Hot Sauce in it. YUM! I think I was the first at the table to finish, usually I'm the last because I'm dealing with the kids, helping them eat, etc.
Hubbyman had the Shang Hi Sandwich, it has an award-winning Asian 5-spice Bar-B-Que sauce with homemade Asian style pickled cucumbers and sriracha mayonnaise drizzle. He said it was very tasty and enjoyed the twist of flavors in the BBQ sauce. He finished a close second behind me, licking his fingers (don't tell him I said that…I will deny it). Hubbyman said he would definitely order it again.
We really enjoyed the new menu items and can't wait to go again.
Disclosure: The promotional cards and information have been provided courtesy of Hard Rock International through MyBlogSpark.