This post may contain affiliate links. Please read my disclosure.
This stunning Dragon Fruit Salad doesn't need a fancy dressing to be delicious. You'll be surprised at how simple it is.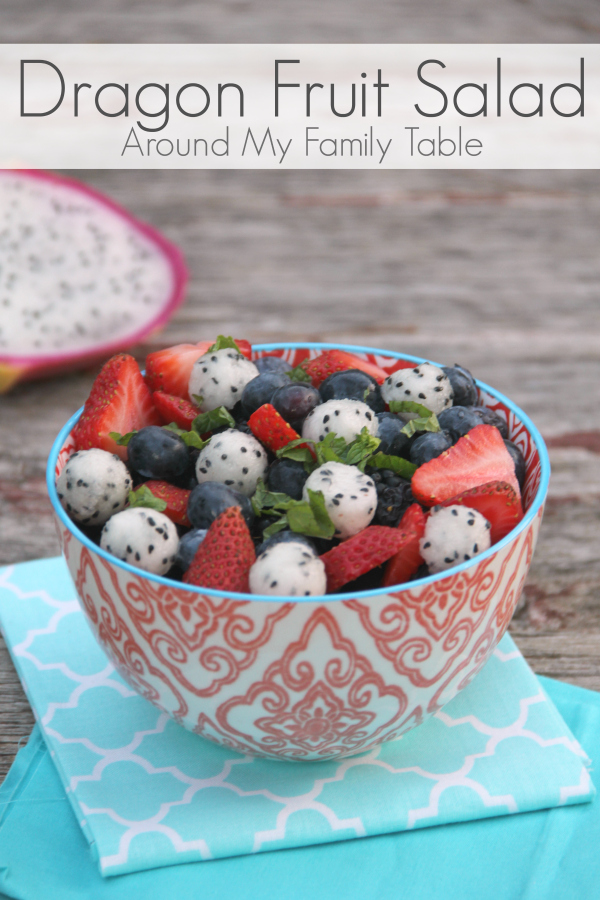 Have you ever tried dragon fruit? I tried it for the first time this summer and I love it. My husband eats it all the time when he travels overseas for work, but I just never buy it because…well, honestly…it's expensive.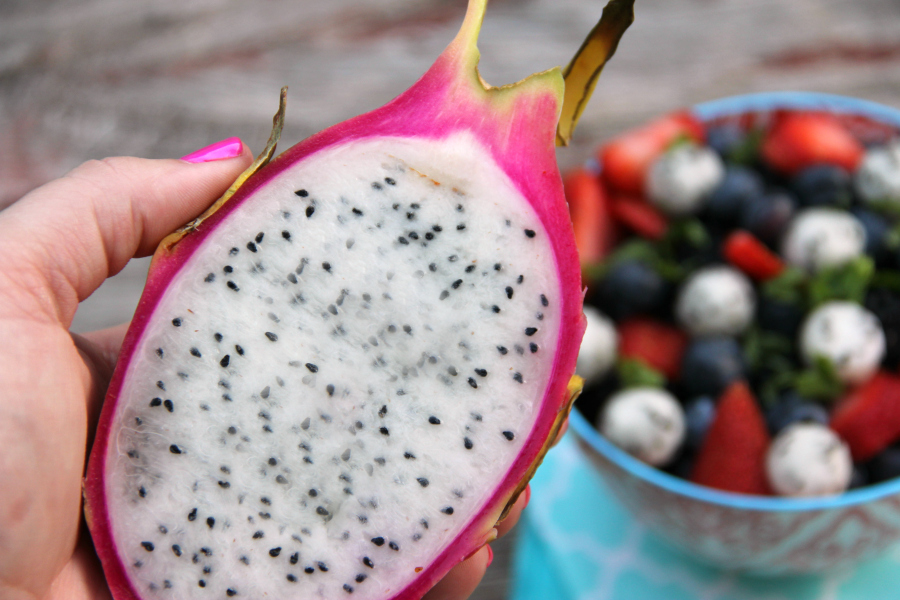 But let me tell you, it is delicious. I decided to make this simple fruit salad using all my favorite summer fruits and I just can't believe how stunning this salad is when it's all together in a bowl. It just makes me want to dig in and eat it.
I do have one problem with most fruit salads. I hate the heavy, sugary syrup that a lot of people put on a fruit salad. If the fruit is in season and perfectly ripe, there is nothing better than eating it as is…well, except if you had some finely shredded mint leaves.
Oh my goodness, talk about amazing! The fresh mint gives it a little extra pop of color and the flavor of fresh mint mixed with the berries is divine! So skip the heavy sugar syrup and add some fresh mint. But whatever you do…don't skip the mint!
Promise me, don't skip the mint!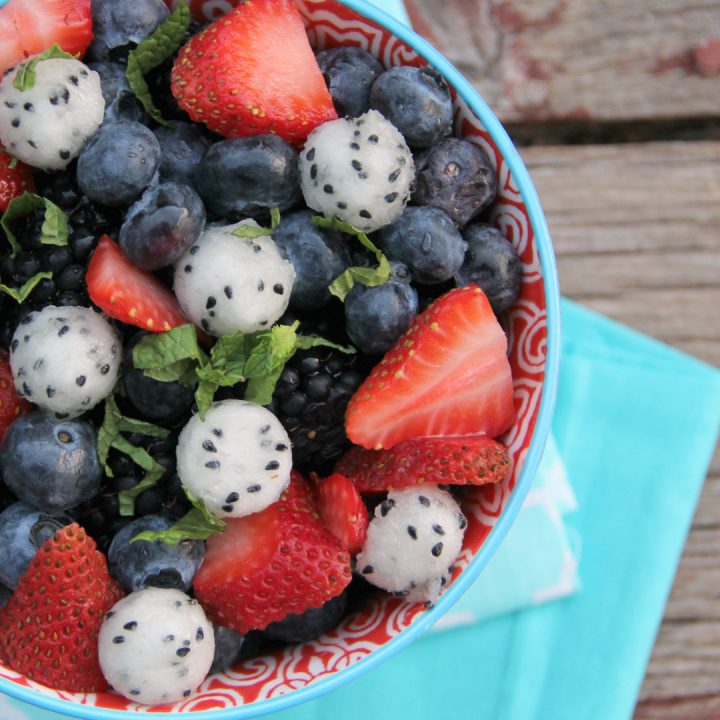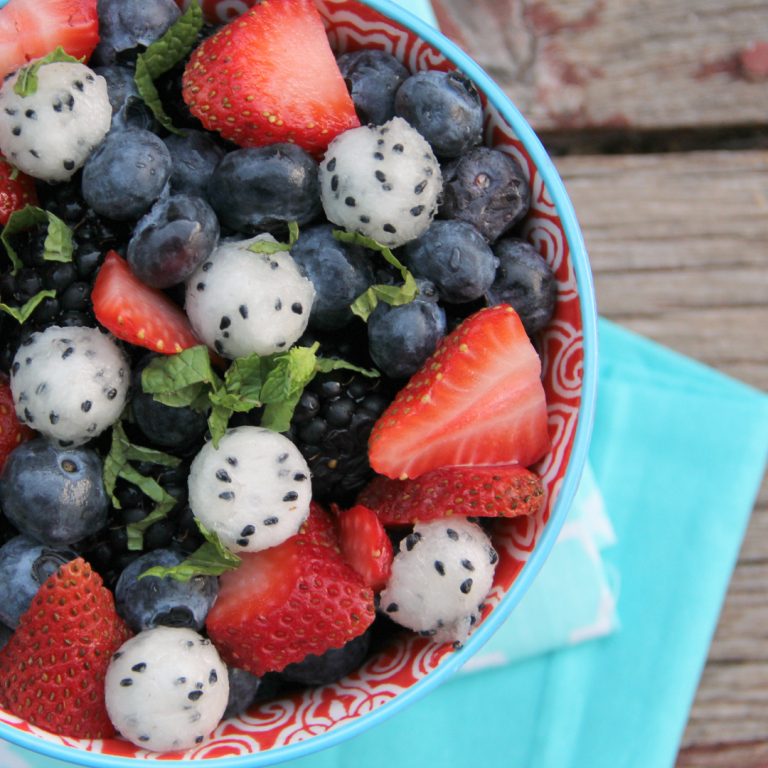 Dragon Fruit Salad
With it's red, white and blue colors, this fresh fruit salad is perfect for summer parties and the 4th of July!
Ingredients
2 dragon fruits (white or red), scooped with a melon baller
1 pint strawberries, halved
1 pint blackberries
1 pint blueberries
5-6 mint leaves, finely shredded
Instructions
Combine fruit in a medium bowl and stir gently to mix the fruit. Top with finely shredded mint leaves.
I thought this would be a fun addition to a dragon party, like a Pete's Dragon Party. The kids will love it!!!
Host the perfect Pete's Dragon Party with these delicious recipes!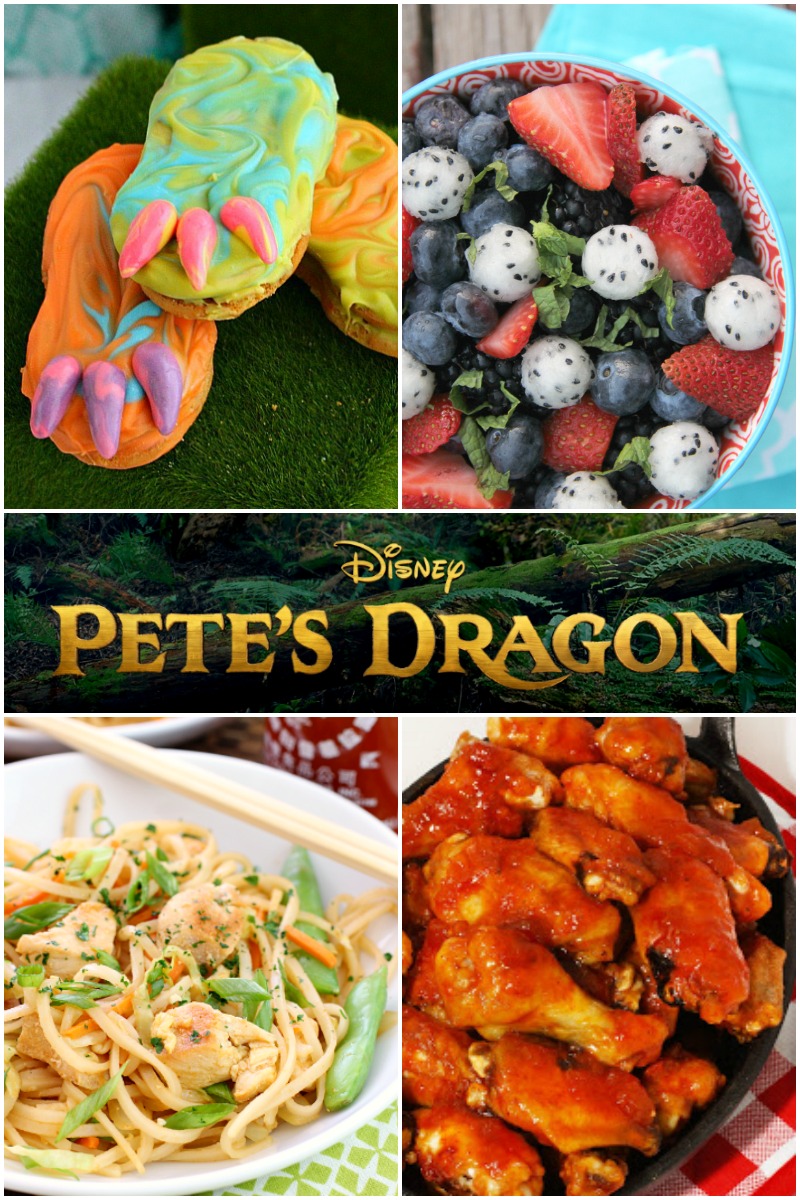 Dragon Fruit Salad from Around My Family Table
Dragon Noodles from Loves Bakes Good Cakes
Dragon Berry Punch from Celebrating Family
Dragon Feet Cookies from Home.Made.Interest.
Dragon Fire Wings from For the Love of Food