This post may contain affiliate links. Please read my disclosure.
I was diagnosed with an egg white allergy after years loving eggs. I have even raised chickens in my backyard for their eggs, so it came as quite a shock to discover that I could develop severe allergies out of the blue. As a baker and avid foodie, I learned that I could still enjoy my favorite foods with a little creativity. Here are some tips for egg free substitutions in your cooking and baking.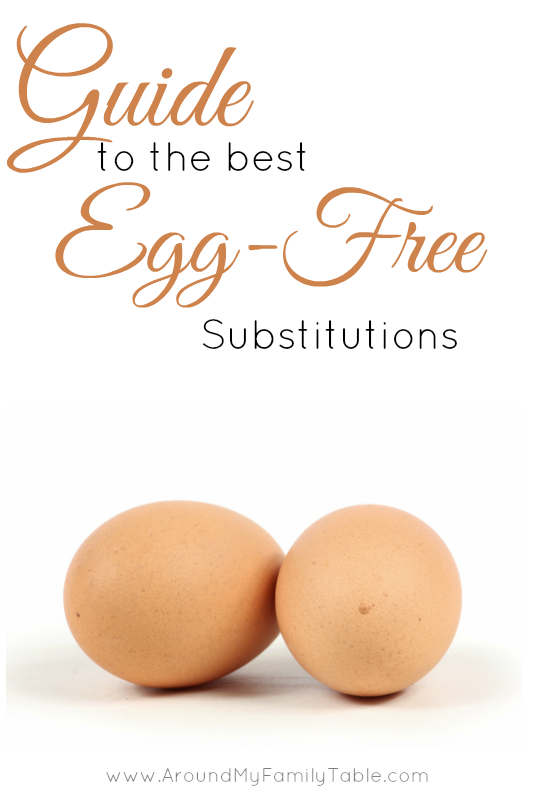 Know your recipe!
If you are trying to replace most of the ingredients in a recipe, it might not turn out very well. Making Aunt Mildred's double layer chocolate cream cake when you are allergic to eggs, dairy, and gluten is probably not the best place to start! Baking is a science and changing too much at once often ends up in a mess. If you are trying to replace more than two eggs, you might be better off finding a new recipe.
What is the Egg's Role?
Another thing to consider is the role of the egg in the dish. Think of your egg as an actor asking the director for motivation in a scene. What do you need it to do? Generally in baking, eggs serve as a binder of ingredients and/or a leavening agent (to make it rise).
For leavening, try 1-1/2 tbls vegetable oil mixed with 1-1/2 tbls water and 1 tsp baking powder per egg.
Egg replacement products can be used for both leavening and binding and are generally in the natural food section of the store: Ener-G brand Egg Replacer is one of my favorites because it works great and it's also dairy & gluten free too.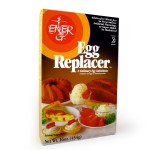 Fruit is a great swap for binding and can be a good way to add nutrition. It may effect density in a recipe. Try 1/2 of a medium banana, mashed or 1/4 cup of applesauce (or other pureed fruit)
If you aren't vegan try, 3-1/2 tbls gelatin blend (mix 1 cup boiling water and 2 tsp unflavored gelatin, and then use 3-1/2 tbls of mixture per egg)
1 tbls ground chia seeds mixed with 3 tbls warm water; let stand a few minutes before using. The texture turns goopy and similar to raw egg yolks
Ground flax seed. Same as chia above.