This post may contain affiliate links. Please read my disclosure.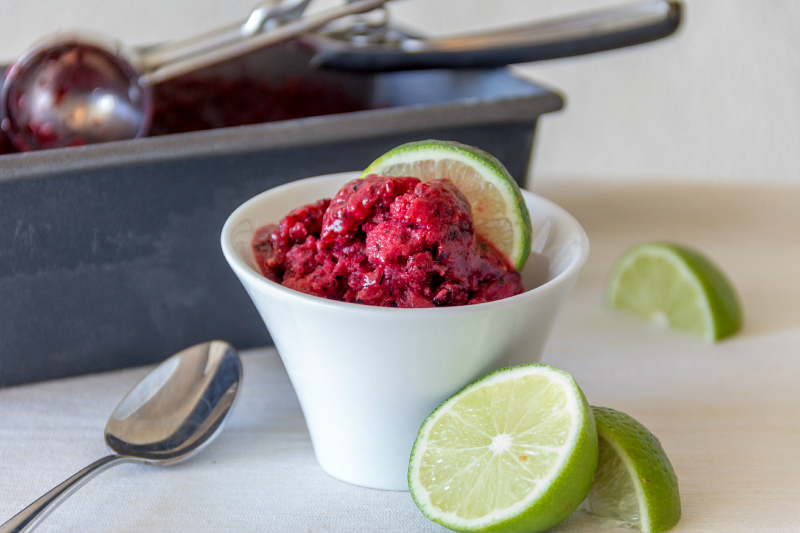 Summer berries are probably my favorite fruits. They are super sweet and don't really need anything done to them for the perfect snack or dessert. However, the summer's here in Phoenix get really REALLY hot…I'm talkin' 120+ F y'all…yeah that's HOT! So, to cool down I make a lot of ice creams, popsicles, pretty much anything frozen does the trick. So, when I combined my two favorite summertime favorites into triple berry granitas I was in heaven!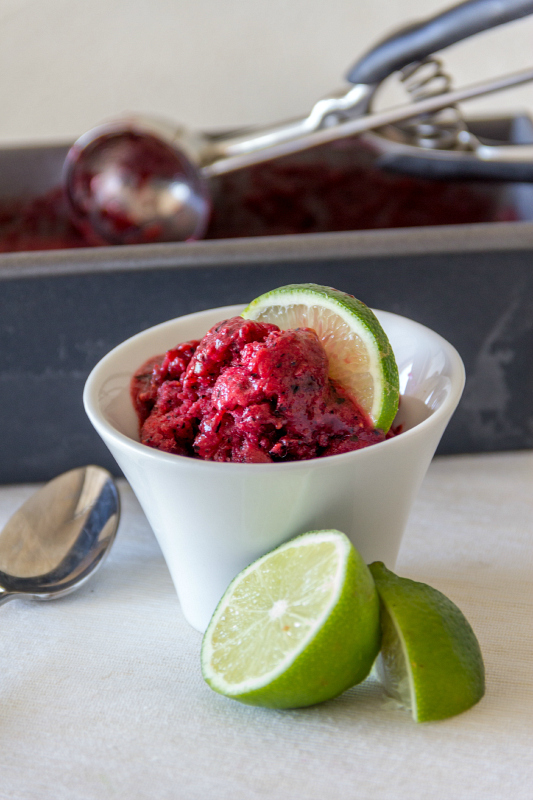 I'm super excited again, because it's the 12th of the month which means I get to team up with 11 other bloggers to create some amazing recipes around a theme….this month is Fresh & Fruity. Each of the recipes uses 12 ingredients or less too!
12 bloggers | 12 months | 12 ingredients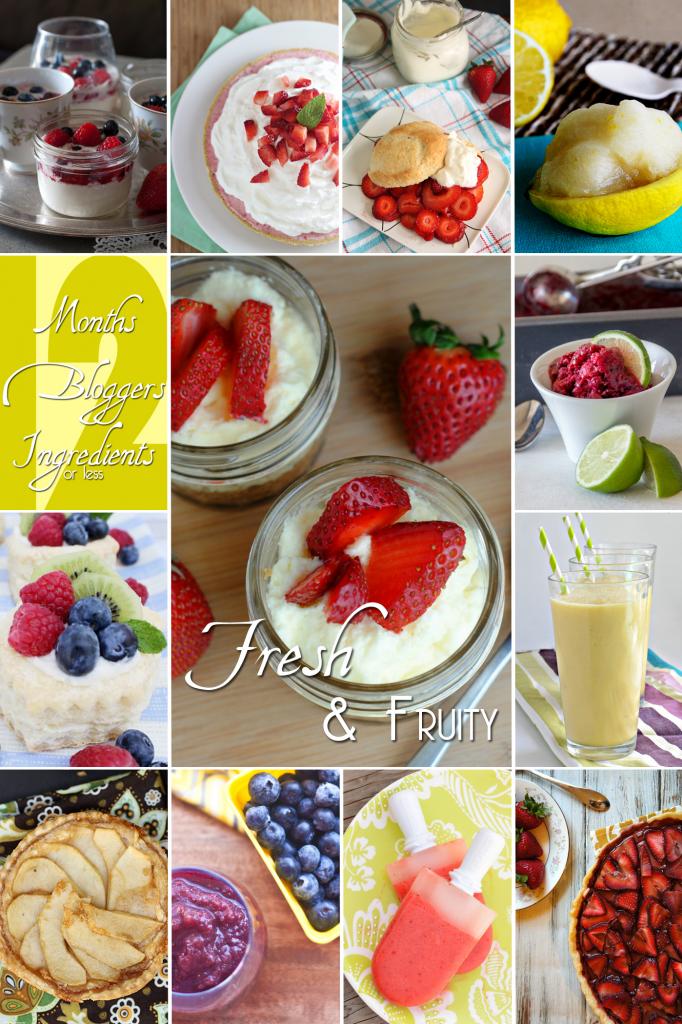 Check out my friends Fresh & Fruity recipes this month…they all look delish!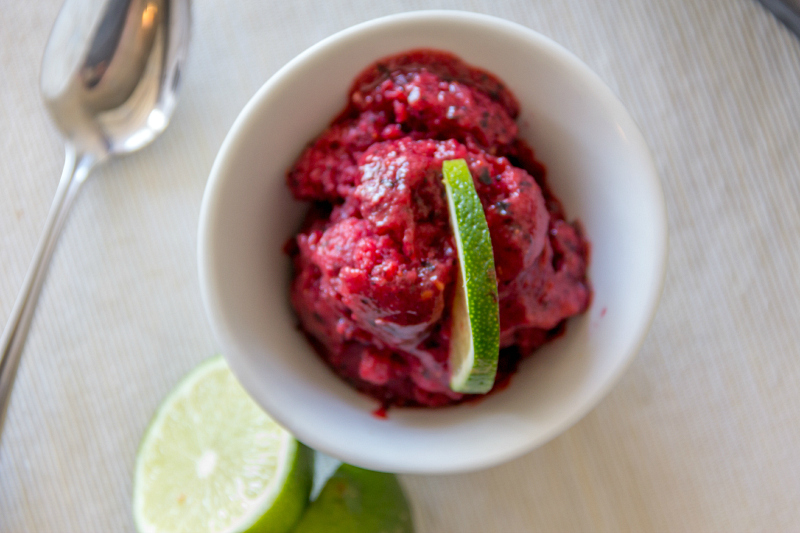 Use a really good blender so that it is able to really incorporate the sugar and pulverize the seeds. If you don't have a really good blended then you might need to pass the puree through a sieve to get out all the large seeds. I actually prefer a few small seeds. It lets everyone know that you used really fruit and didn't use juice.
If you love granitas then check out my Pinapple Mint Granita too. It is very refreshing with that hint of mint..trust me.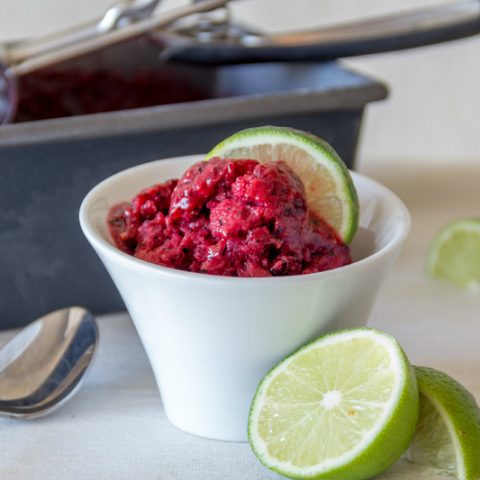 Triple Berry Granita
Total Time:
2 hours
15 minutes
This refreshing granita makes a delicious summer dessert. Made with a combination of strawberries, blueberries, and blackberries.
Ingredients
1 cup water
1/3 cup sugar
1 lime, juiced
16 oz strawberries, tops cut off
1 cup blueberries
1 cup blackberries
Instructions
In a heavy duty blender, blend all the ingredients until pureed.
If you prefer, press the puree through a fine sieve into a medium bowl. Discard the seeds. (I tend to leave them in because I like the texture and shows that I used real fruit and not juice.)
Pour mixture into 8x8 metal (or freezer safe) baking pan. Cover and freeze for about two hours and puree is frozen around the edges. Scrape frozen puree with a fork at the edges into the center. Cover and freeze until it is completely frozen, several hours or over night.
To serve: let granita sit at room temp for 5-10 minutes. With a fork, scrape across the graita until it's all soft. Use an ice cream scoop to scoop up a serving.
More great months from 12 bloggers: