This post may contain affiliate links. Please read my disclosure.
My family was recently invited to spend an evening at Dave & Busters. We thought we'd eat for an hour and play for another hour or so…but boy was I wrong, we spent over 5 hours eating, playing, and having great family time. We had been once before several years ago but it was really busy and the kids were too small..this time we knew we wanted to go on a week night, plus the kids are 8 & 4 now. They were the perfect ages to have a blast. My daughter said, "This place is like [all those pizza places] but, SOOOOOO much better!" Hubbyman and I totally agree with her.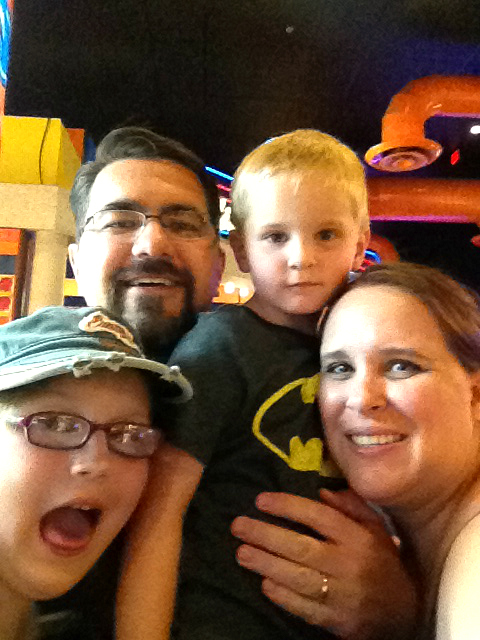 We started off with grabbing a bite to eat in the restaurant. I had the LawnMower salad and it was delicious…there was no way I could have finished it. The waitress and manager both double checked my order to make sure it was gluten, dairy, and egg free. With a couple changes it fit my needs and was probably one of the best salads I'd had in a really long time. Hubbyman, of course, ordered a burger and said it was cooked perfectly. After supper was devoured, the kids starting begging for dessert. So, I spoke with the manager about the desserts and to see if there was anything I could have. The kids wanted the chocolate fondue platter, so the manager offered to bring me my own platter with raspberry sauce for dipping my fruits in. That was so awesome…he totally went above and beyond for me and I'm truly grateful. It's the first dessert I've shared with my family in about 9 months.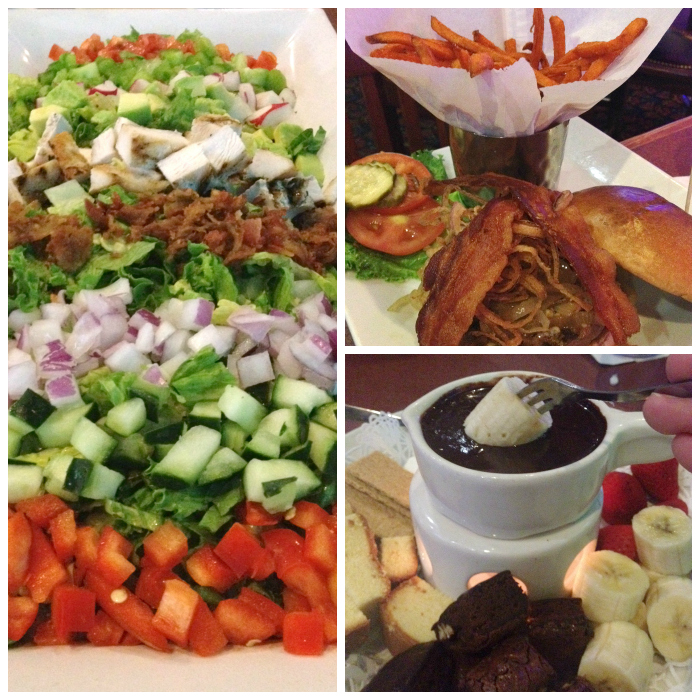 Hubbyman and I finally had to give in and set the kids free. I think we played every game in Dave & Busters 3 or 4 times. The prices vary for each game, but none of them were too expensive (it's all on a points system that you've preloaded onto a card). Some of our favorite games were Temple Run, Ninja Fruit, Cut the Rope, and of course some motorcycle racing ones. There was a giant…and I mean gigantic…wall that had an electronic version of Connect 4. That was probably my favorite game.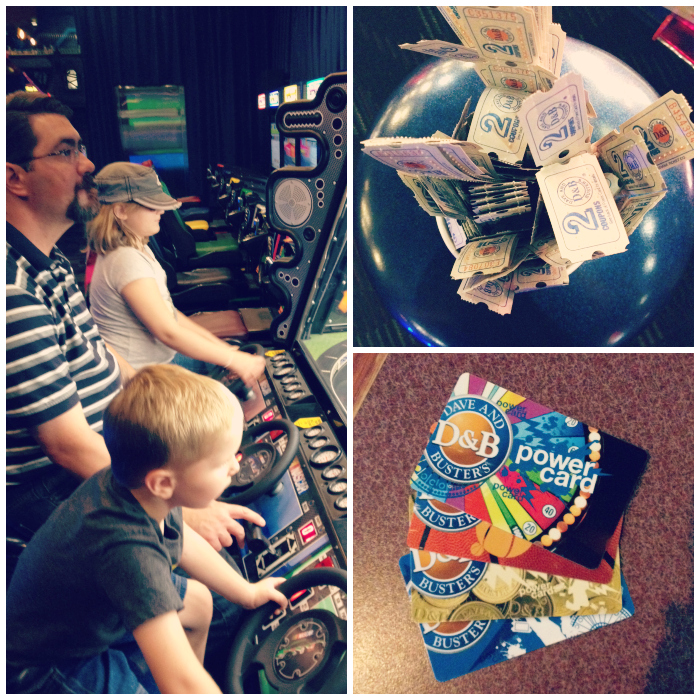 Great Deals to Take Advantage of at Dave & Busters*
1/2 Price Games every Wednesday from Open to Close.

Part of the "Summer of Games" promotion, Dave & Buster's will give guests free play on five of the newest games when they purchase or re-charge a PowerCard, from through August 25th. Free games…yes please!
Choose one of eight irresistible entrées and get a $10 Power Card plus 100 tickets starting at $16.99. Sun-Thurs Open to Close. Fri & Sat Open to 5pm.
For all the power players…there is a special just for you. Power Hour is the only time of day you can play an entire hour of video games for just ten bucks.
Connect with Dave & Busters: Online | Facebook | Twitter | Instagram

Disclaimer: I was not compensated for this post; however, my family was treated to dinner and games to facilitate the review. All opinions are my own.
*See website for all the details.