This post may contain affiliate links. Please read my disclosure.
Grilling vegetables used to scare me, but once I tried it I knew couldn't go back. The taste is amazing and so different from oven roasted. I learned how There are a lot of grilling recipes in books and on the internet, but they often don't tell you exactly how to grill or how to use the equipment. I've put together this 9-week summer series, How to Grill, to help teach you what you need to know to get out there and use your grills, smokers, and how to perfectly cook your meats, veggies, and fruits.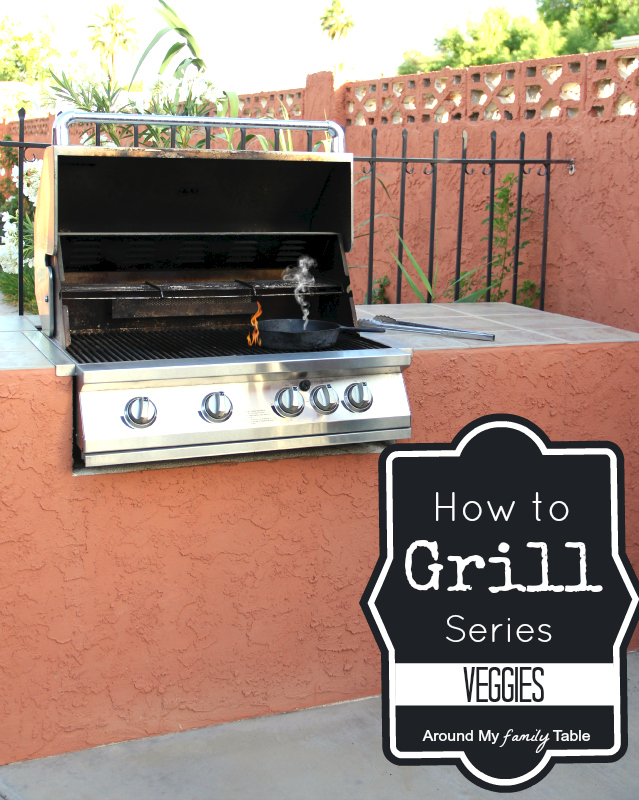 I'm not sure what it is about the taste of grilled vegetables, but it's just completely different from oven roasted veggies. I've made a ton of veggie recipes on the grill, but honestly my favorite way to cook most veggies on the grill is with garlic olive oil and kosher salt. Seriously…it's amazing!
Meet Kirby…he's my grilling partner. If I drop something, he cleans it up for me. If I need company, he sits next to me. He is the best and probably the cutest helper EVER!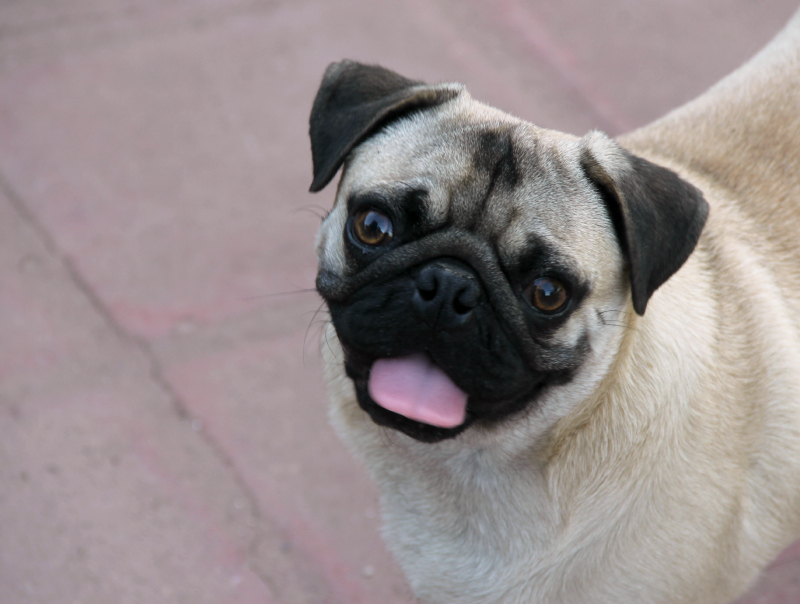 How to Grill Vegetables
Some of my favorite veggies to grill are asparagus, corn, eggplant, peppers (pretty much all of them), potatoes, green beans, broccoli, zucchini, and onions.
Marinate veggies in your favorite marinade, but I like just garlic olive oil & kosher salt.
Cut tomatoes, onions, and eggplant into large, thick circles (3/4-1 inch thick). Zucchini can be halved.
Small veggies do best in a grill basket or threaded onto a skewer. (Hint: Don't like to mix meat and veggies on the same skewer due to differences in cooking times.)
To prevent burning, sear vegetables over high heat, then move them to a cooler part to finish cooking/
Watch closely, most veggies only take about 10-15 minutes.
Corn: Peel back husks (but don't remove), Remove silk, and soak in salt 30 minutes before grilling.
Potatoes: Cut into bite size chunks, place in foil, add butter, salt, & pepper, seal foil packet and cook 30-45 minutes, turning often.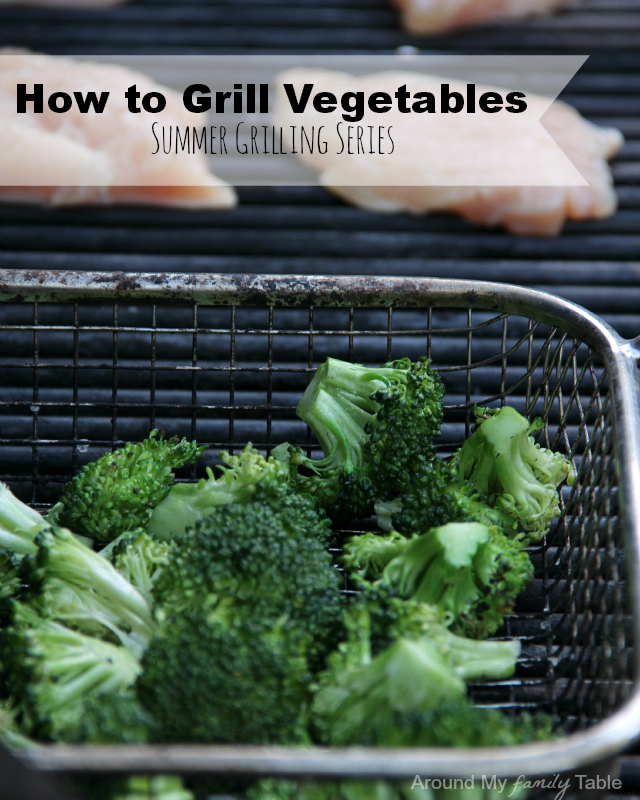 Want to know more? Check out the other posts in this series:
How to Grill: Using a Gas Grill
How to Grill: Using a Smoker
How to Grill: Using a Charcoal Grill
How to Grill Chicken
How to Grill Steak
How to Grill Seafood
How to Grill Pork
How to Grill Vegetables
How to Grill Fruit
Coming Soon….How to Grill eBook!