This post may contain affiliate links. Please read my disclosure.
This recipe is in partnership with Rubbermaid.
When strawberries are in season, I make these Fresh Strawberries Smoothies almost every day.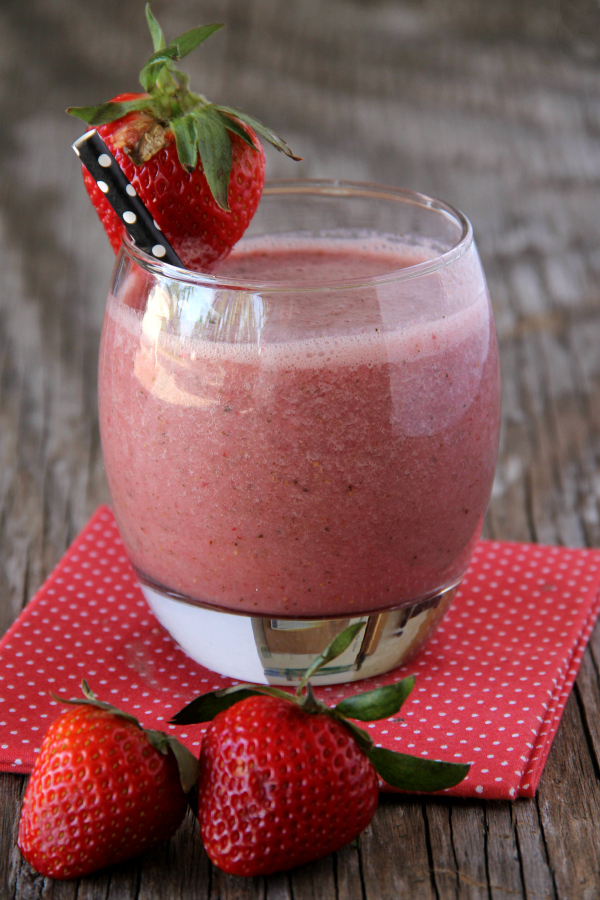 If I get a batch of berries that aren't quite at their peak, then I add a touch of agave syrup to my smoothies. I don't like them super sweet though and I love to let the fresh strawberries shine. So many times I get caught up adding tons and tons of ingredients to a smoothie that it becomes boring and the flavors don't get to shine through.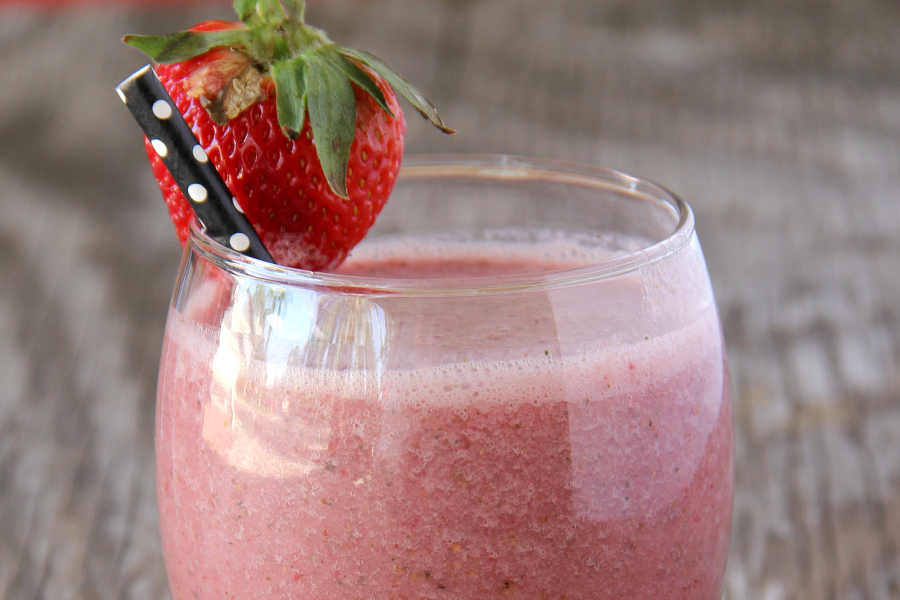 It's just good to get back to basics with a fresh, healthy smoothie for breakfast or a snack or anytime of day. I've also been known to take my smoothies with us on a spring picnic. The kids go crazy when I take them along! It surprises them every time!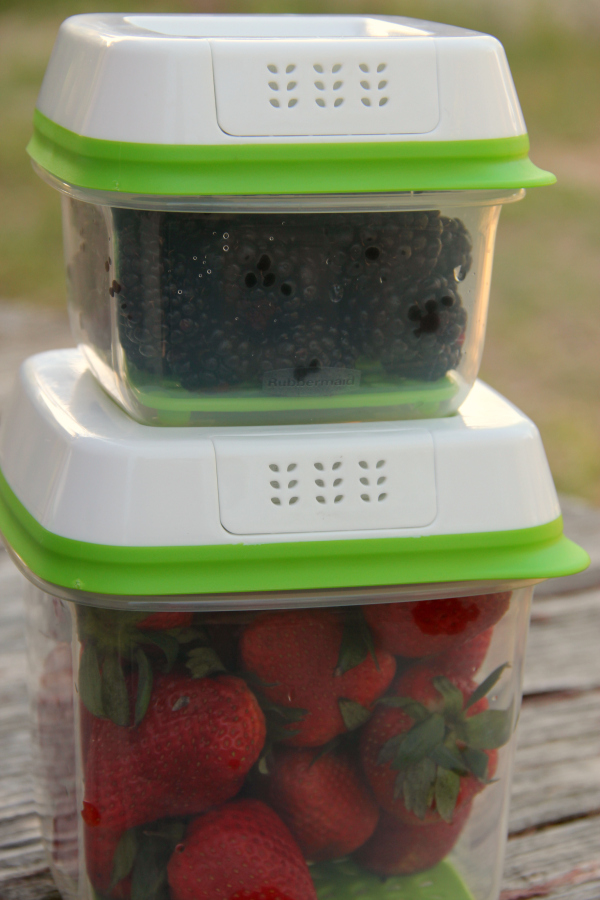 I love to prep everything I need at the beginning of the week or at least in the morning before the busy evening hours hit, but I would never think to wash and prep my berries before I was ready to use them. Since I'm new to using these Rubbermaid® Freshworks™ containers I knew the ultimate test for my family would be berries!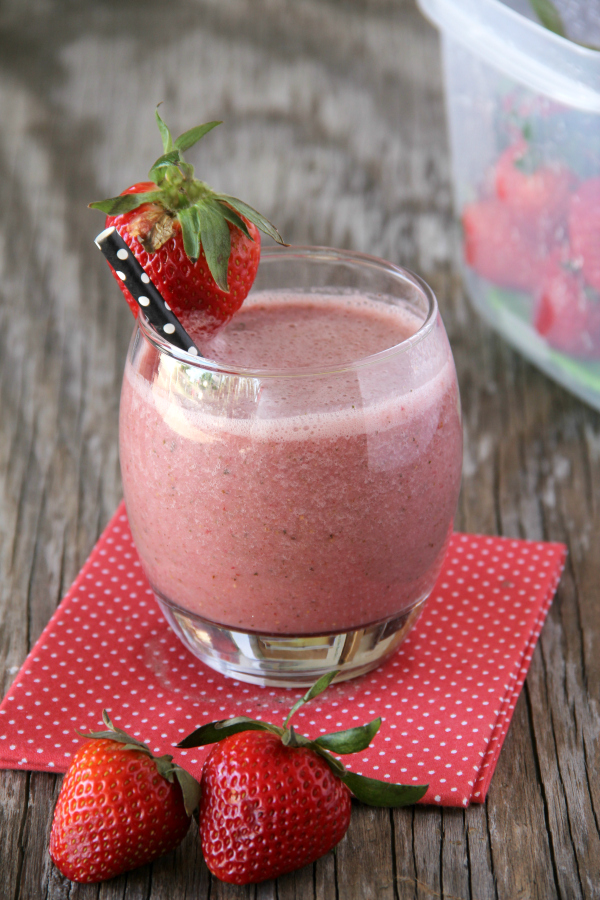 I am beyond thrilled with how long my washed berries stay fresh. Seriously, they lasted about week before just barely starting to lose their freshness. A WEEK! For FRESH WASHED BERRIES in my fridge! A WEEK! The containers tout that they keep produce fresher up to 80% longer than storing produce in bags from the store….and I'd have to agree. Another bonus…they are dishwasher safe. You know me….it has to be dishwasher safe or I don't use it!
Did I mention my WASHED berries stayed fresh for a week. Not 24 hours like normal.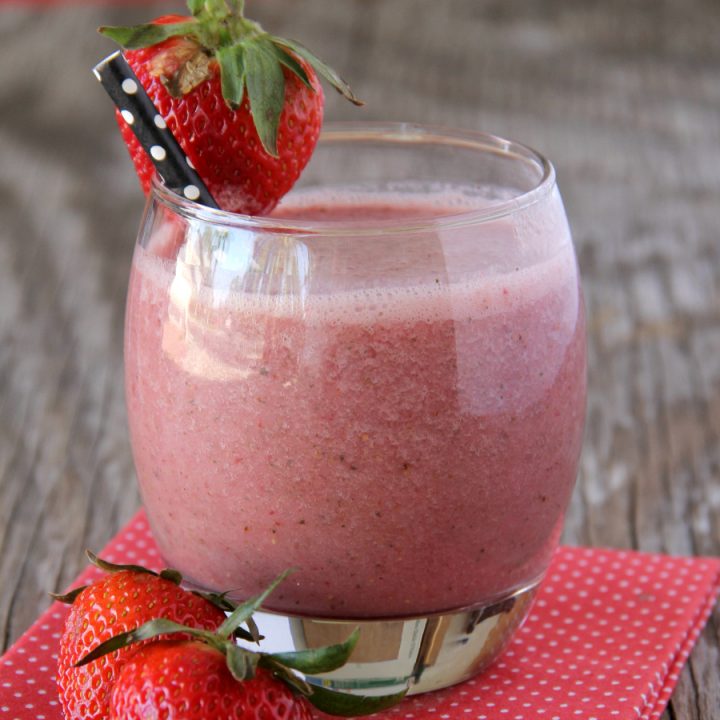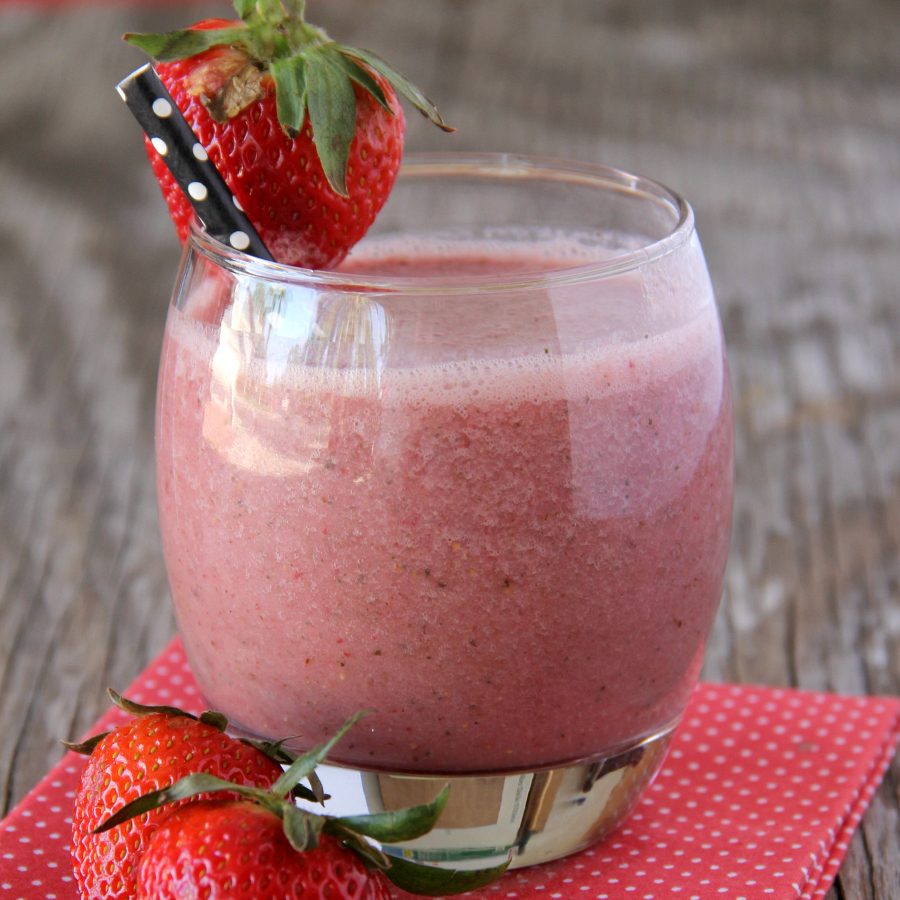 Fresh Strawberry Smoothies
Fresh strawberries and almond milk combine to create delicious wholesome, dairy free smoothies that can be enjoyed for breakfast or any anytime snack.
Ingredients
2 cups strawberries, cleaned and hulled
1 tsp vanilla extract
1 tbsp agave syrup (optional)
1/3 cup almond milk
ice
Instructions
Make the smoothie by adding the strawberries, 1 tsp vanilla, 1 tbls agave syrup, and 1/3 cup milk to a blender.
Process until smooth and then add a couple handfuls of ice and blend until smooth and somewhat thick. Pour into two small cups and enjoy.
Nutrition Information:
Yield:

2
Serving Size:

1
Amount Per Serving:
Calories:

104
Total Fat:

0.8g
Carbohydrates:

22.6g
Protein:

1.9g
Disclaimer: I'm sharing #Freshworks in my life as part of a Rubbermaid Freshworks sponsored series for Socialstars™.