This post may contain affiliate links. Please read my disclosure.
No need to skip the campfire tradition of making s'mores on your next campout. These Gluten Free S'mores are so delicious and even easier than traditional s'mores, but just as satisfying.
This probably doesn't even count as a recipe, but neither do tradition s'mores.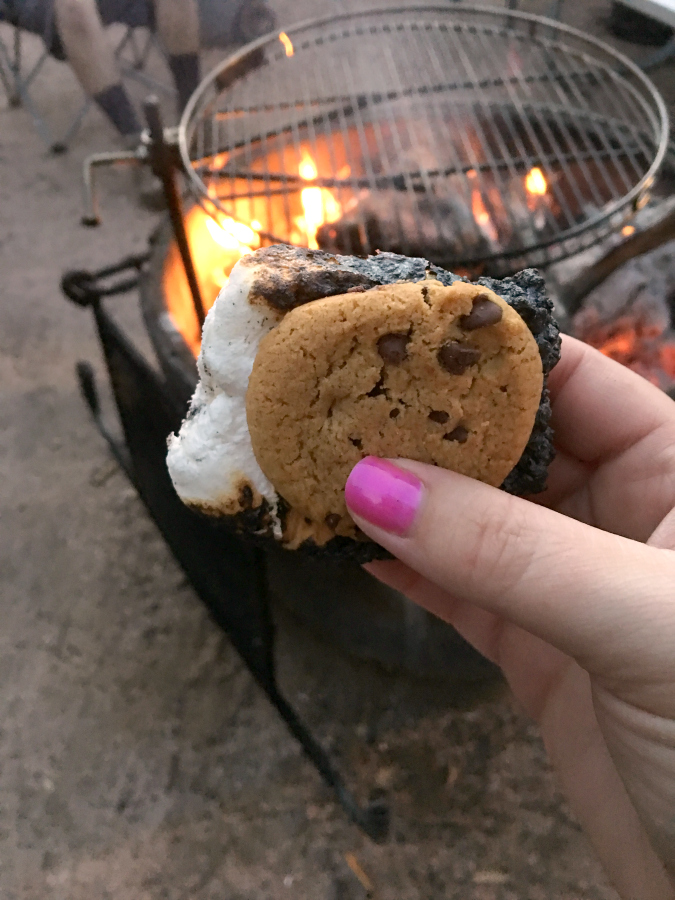 I've tried all sorts of variations for a delicious and easy campfire S'more option that's both gluten free and dairy free. I've special ordered gluten free graham crackers (ummm…they aren't the same). I've made homemade gluten free graham crackers and they just don't work the same.
I've tried all sorts of weird dairy free chocolate and most bars just don't cut it in S'mores.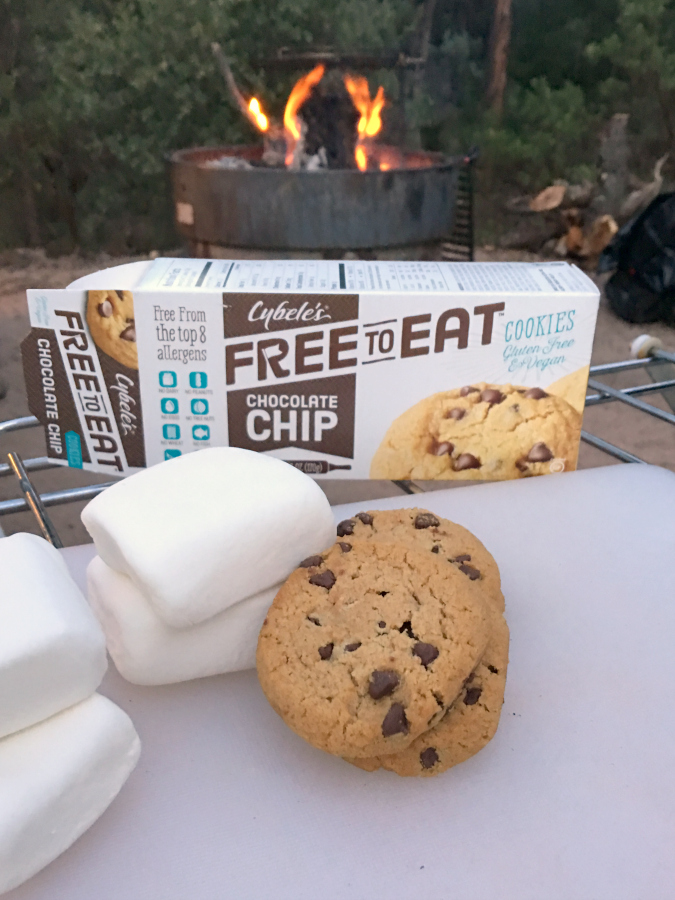 The best thing is a delicious chocolate chip cookie (preferably one that has brown sugar). Something about the brown sugar in the cookie really helps give it that graham cracker taste. And by using chocolate chip cookies, it means you can skip the messy chocolate bars. I either make my own Chocolate Chip Cookies or I buy Cybele's Chocolate Chip Cookies (and no, this is NOT a sponsored post….I really use these).
There is a big debate in the marshmallow world about the appropriate level of doneness for the marshmallows. Mine have to be black. Like, light them on fire, let them burn for 15-30 seconds before blowing it out…that's the only way they will do!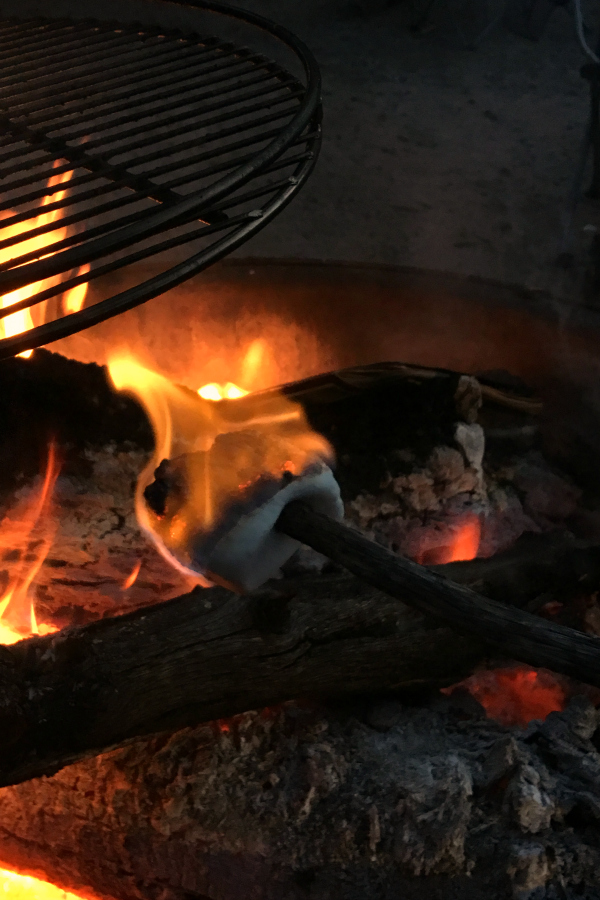 There ya have it! Simple Gluten Free S'mores…told ya it's not really a recipe. Just cook your marshmallow over an open flame until warm and gooey. Then squish between two chocolate chip cookies! Warning…you will want s'more, but they are super duper sweet so you should probably stop at just one.
Looking for camping inspiration? Check out my whole Camping Planning section for recipes, tips, and ideas for great family camping vacations.