This post may contain affiliate links. Please read my disclosure.
Everything you've wanted to know about Kidney Beans. This How to Cook Kidney Beans guide features instructions on using a pressure cooker, instantpot, and stovetop for cooking kidney beans, plus there are a few delicious recipes to try as well.
Be sure to sign up for my email list….seasonal recipes in your inbox every week!

About
Kidney beans are a good source of protein and cholesterol-lowering fiber. For individuals with insulin resistance, kidney beans can really help balance blood sugar levels while providing steady, slow-burning energy. They are a very good source of folate and copper making them ideal for pregnant women. They have a firm texture and hold up well in soups and chili. Kidney beans make great salad toppings and are a perfect accompaniment for rice.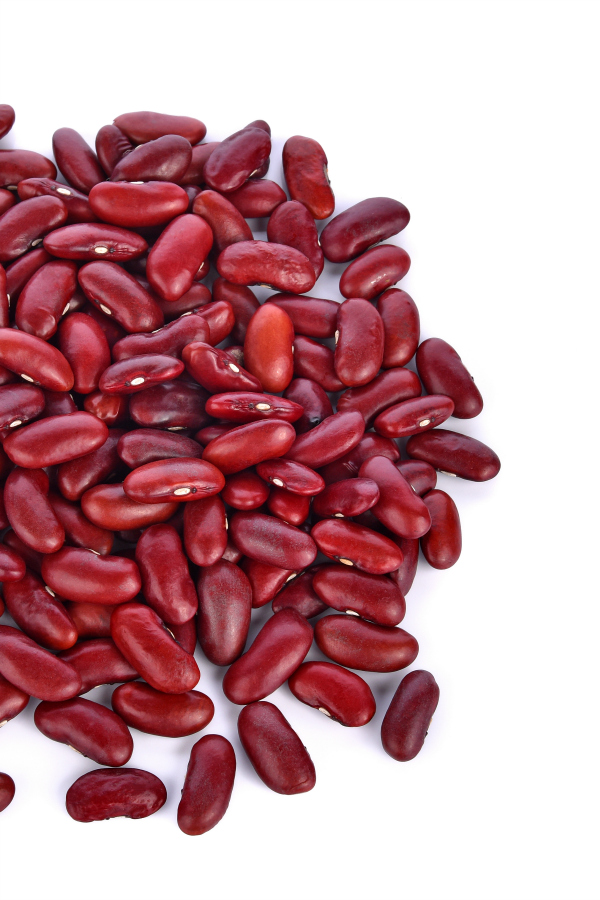 ***Kidney Bean Warning!!***
Beans contain a compound called lectin. The lectins found in undercooked and raw beans are toxic. The toxin in kidney beans is called phytohemagglutinin (PHA) and can come with some very unpleasant digestive tract issues. For this reason, make sure you are soaking, rinsing, and cooking your beans properly.
How to Cook Kidney Beans
Stovetop Kidney Beans
Sort and rinse 1 cup of Kidney Beans. Soak beans overnight. Drain and rinse beans before cooking. Place in a large size pot and add 4 cups of water or stock. Cover, bring to a boil, then reduce heat to medium-low and cook until tender (at least 90 minutes). Make sure to keep beans completely covered with liquid during cooking. If level is low, add additional water and slightly reduce the cooking temperature. Makes approximately 2 cups cooked beans.
Pressure Cooker Kidney Beans (Instantpot Kidney Beans)
Sort and rinse 1 cup kidney beans. Cover with water and let the beans soak overnight (at least 8 hours). Drain and rinse the beans. Pour the beans into the pressure cooker with enough water to fully submerge the beans. Lock the lid on the pressure cooker and cook at high pressure for 25 minutes. Let the pressure release naturally, about 20 minutes.
To use an Instant Pot, follow above instructions, but use the Manual setting for 25-30 minutes. Let the pressure decrease naturally.
Slow Cooker Kidney Beans
***Not Recommended***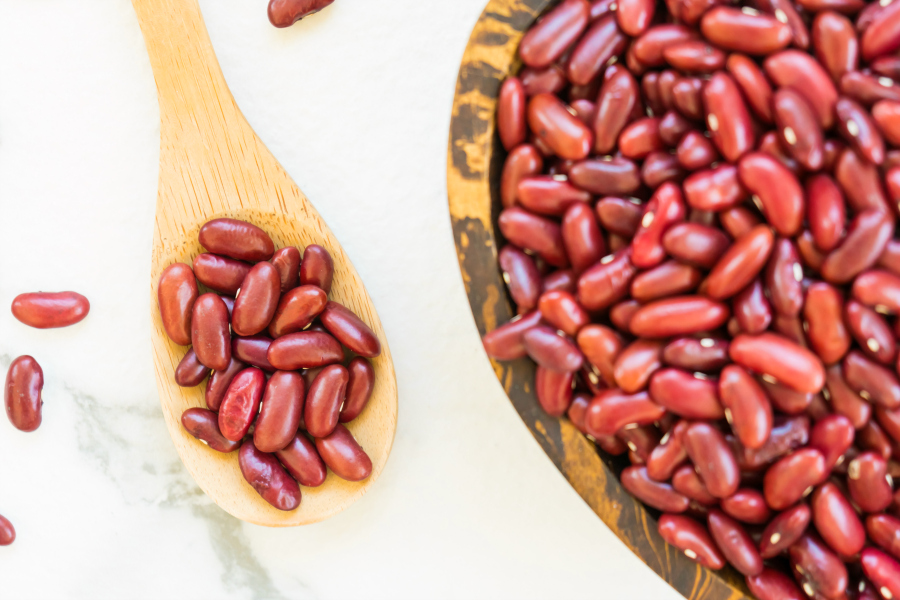 **Special Notes**
Cooked beans can store up to 1 week in the refrigerator and up to 6 months in the freezer.
Check out these delicious recipes using kidney beans:
Spicy Chocolate Chili
Instant Pot Vegan Indian Rajma Red Kidney Beans
Cajun Stuffed Bell Peppers
I'll be sharing tons of How to Cook guides, so I hope you'll pop over and see if there are any others that interest you. Also, you can follow along on:
Facebook | Twitter | Pinterest | Instagram