This post may contain affiliate links. Please read my disclosure.
Everything you've wanted to know about millet. This How to Cook Millet guide features instructions on using a pressure cooker, instant pot, slow cooker, rice cooker, and stovetop for cooking millet, plus there are a few delicious recipes to try as well.
Be sure to sign up for my email list….seasonal recipes in your inbox every week!

About Millet
Millet is an ancient seed with a mild corn flavor and is a staple in many diets across the world. It is rich in iron, B vitamins and calcium, and is naturally gluten-free. It is incredibly versatile in dishes ranging all the way from breakfast to dinner. Depending on how it prepared, it can be fluffy like quinoa, or a creamy porridge consistency like polenta.
How to Cook Millet
Pick out any black stone bits. In a large pan, toast 1 cup millet over medium heat until fragrant and golden brown, about 4 mins. Add 2 cups water or broth and bring to a boil. Lower heat to a simmer and cook 15 minutes covered until liquid is absorbed. Remove from heat and allow remaining liquid to full absorb. Fluff and serve.
For creamy consistency, skip toasting and rinse gently with water. Add more water (3 cups instead of 2 cups) Stir frequently.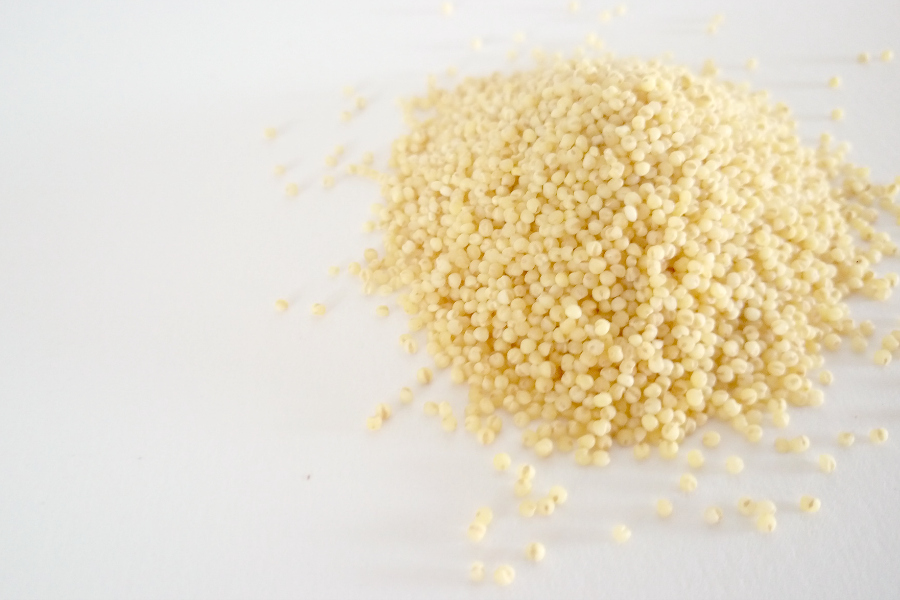 How to Cook Millet in a Slow Cooker
Add 1 cup rinsed millet and 4 cups water to slow cooker. Turn on low and cook overnight (8 hours). This will result in a breakfast porridge style millet.
How to Cook Millet in a Pressure Cooker
Rinse 1 cup millet and add 1 3/4 cups water to pressure cooker. Lock lid on high pressure setting. Bring up to pressure, reduce heat to simmer, cook on high pressure for 10 minutes. When pressure has come down, open lid and fluff the millet with a fork.
For Instant Pot, set to manual high-pressure for 9 minutes. When finished, natural pressure release for 10 minutes, then release the remaining pressure. Fluff with a fork before serving.
How to Cook Millet in a Rice Cooker
Rinse 1 cup of whole grain millet in cool water. Put 2 cups of water or broth into the rice cooker. Pour millet into the rice cooker and add 1 teaspoon of salt, or more, to taste. Turn the rice cooker on and cook for 20 minutes.
Do You Have to Soak Millet Before Cooking?
Nope! Just a good rinse is all ya need before cooking. Easy Peasy!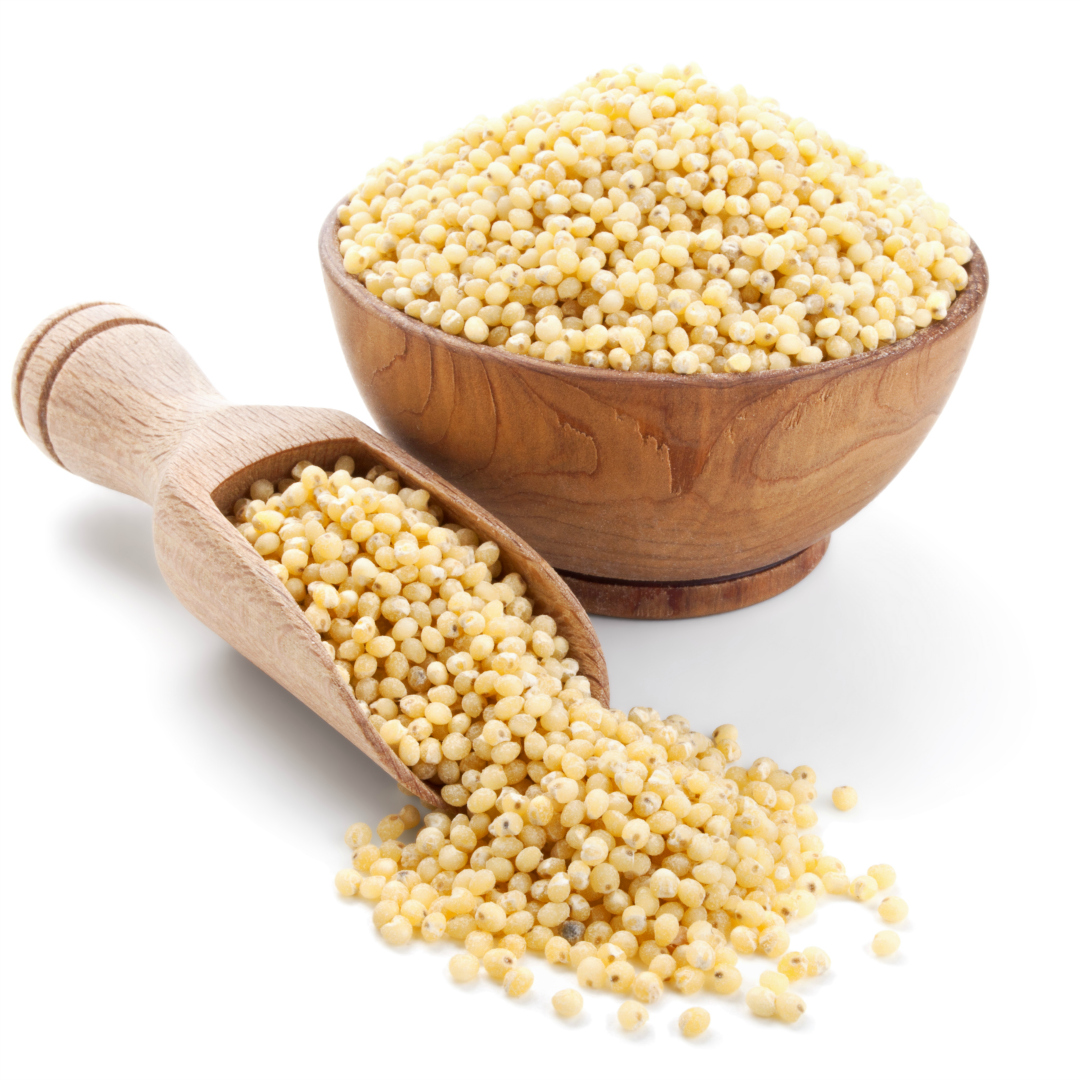 Check out these delicious recipes using Millet:
Robust Smokey Grilled Chicken + Fresh Spring Millet Salad With Watercress & Lemon
Lamb and millet tagine with cinnamon and prunes {gluten-free}
Lemon Millet Bliss Balls
Millet Porridge
I'll be sharing tons of How to Cook guides, so I hope you'll pop over and see if there are any others that interest you. Also, you can follow along on: