This post may contain affiliate links. Please read my disclosure.
Everything you've wanted to know about Quinoa. This How to Cook: Quinoa guide features instructions on stovetop, pressure cooking, slow cooking and even rice cooker methods for cooking quinoa, plus there are a few delicious recipes to try as well.
Be sure to sign up for my email list….seasonal recipes in your inbox every week!
About Quinoa
Quinoa has gained popularity in recent years as a healthy alternative to traditional grains. The Incas called it the "mother of all grains." It is gluten-free, high in protein and contains all nine essential amino acids. Quinoa isn't a cereal grain, but a pseudo-cereal which means it's basically a seed prepared and eaten like a grain. It is also high in fiber, magnesium, B vitamins, iron, potassium, calcium, phosphorus, vitamin E and various beneficial antioxidants.
Typically the ratio for cooking quinoa is 1 cup quinoa to 2 cups water, but it you like a fluffier end result try 1 cup quinoa to 1.5 cups water. Play around with the ratio until you find what you like.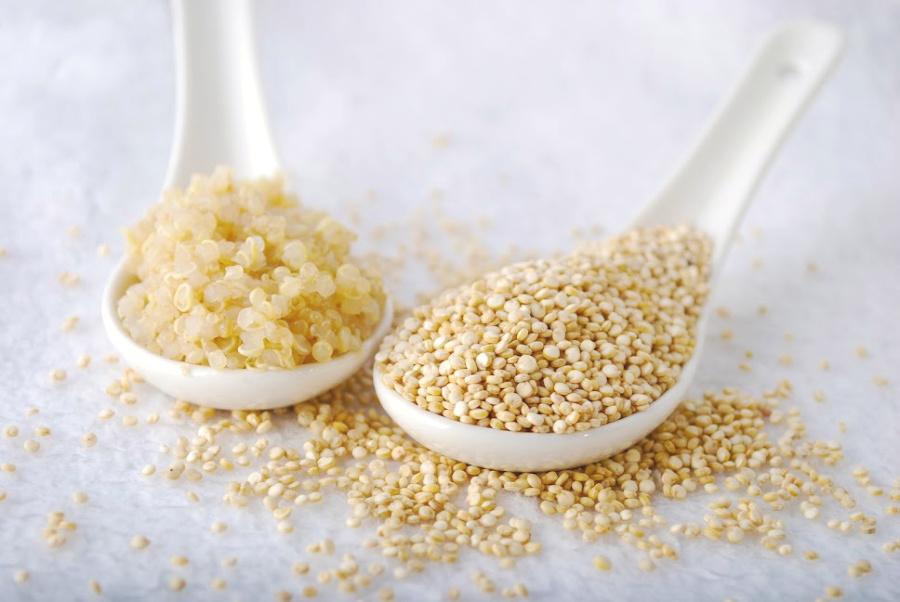 How to Cook Quinoa
How to Cook Quinoa on the Stovetop
Rinse 1 cup quinoa and drain. Add to a pan with 2 cups water and bring to a boil. Reduce to simmer for 10 to 15 minutes until tender and water is absorbed. Fluff with a fork before serving.
How to Cook Quinoa in a Slow Cooker
Rinse 1 cup quinoa well in a mesh strainer. Add the rinsed quinoa and 1 1/2 cups water to slow cooker. Cover and cook on low 4-6 hours, or 2-3 on high.
How to Cook Quinoa in a Pressure Cooker
Rinse 1 cup quinoa in a mesh strainer. Add the quinoa to pressure cooker with 1 1/2 cups water. Cover and secure the lid. Turn the heat up to high and until cooker indicates high pressure, lower the heat to maintain pressure and begin counting 1 minute pressure cooking time. After a minute, move the cooker off the burner and wait for the pressure to come down naturally (about 10 minutes).
How to Cook Quinoa in an Instant Pot
Cook for 1 minute at high pressure. Natural pressure release 10 minutes.
How to Cook Quinoa in a Rice Cooker
Wondering how to cook quinoa in a rice cooker? You totally can. Just add 1 part rinsed quinoa with 2 parts water, and turn on rice cooker. Cooking time will vary with your type of rice cooker and the amount of quinoa you're cooking. 1 cup of cooked quinoa will be ready in 15 minutes.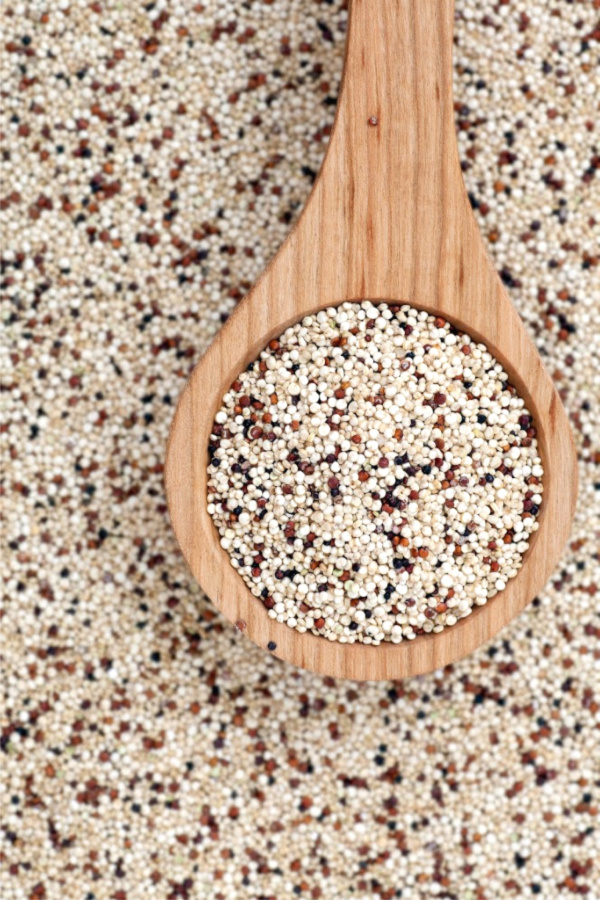 Quinoa Recipes
Check out these delicious recipes using Quinoa:
Strawberry & Pecan Quinoa Salad
Bacon & Shrimp Quinoa Fried Rice
Slow Cooker Quinoa Chicken Chili
Roasted Stuffed Poblanos
I'll be sharing tons of How to Cook guides, so I hope you'll pop over and see if there are any others that interest you. Also, you can follow along on: