This post may contain affiliate links. Please read my disclosure.
This post is sponsored by Shamrock Farms.
These 7 budget friendly tips are all you need to Host a Homegating Party that will make your next party a success.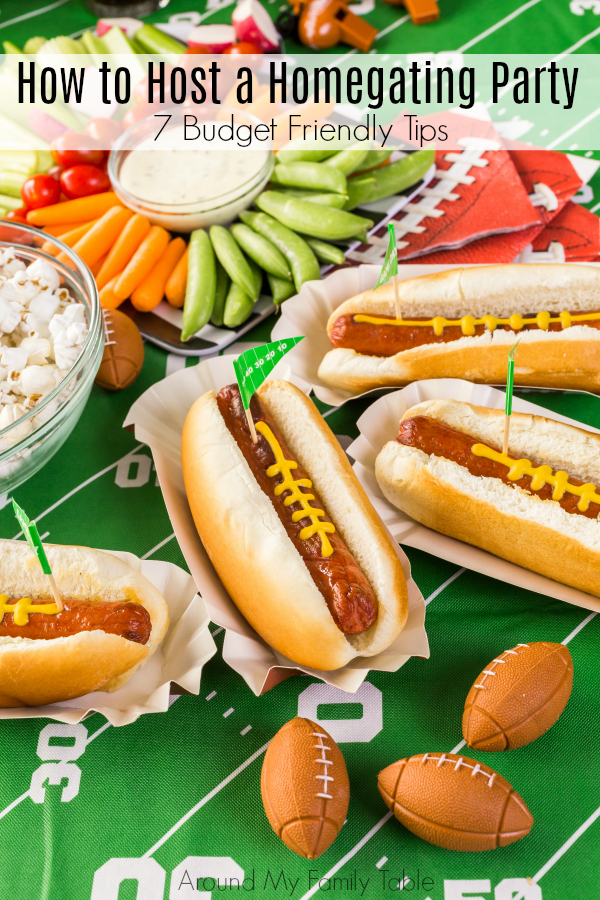 What is Homegating?
Homegating is a gathering of family and friends with lots of delicious food to watch a football game. It's become super popular over the last few years and my family loves hosting a homegating party several times a year. We always host a few Arizona State football parties when our alma mater plays, especially when they play our archrivals down in Southern Arizona. Those games are hard to get tickets for so we stay home for a big homegating party.
How to Host a Homegating Party
1. Use an online invitation system. Keep track of who has been invited and plans to attend by using a simple online invitation system. Even using the built in event invitation system in Facebook works great.
2. Buy simple foods! If you have time buy items that you prep yourself by making a fruit and veggie platter. Cut up cheese and crackers. Nuts, pretzels, and popcorn in a bowl are homegating favorites. A family favorite is chips and salsa.
3. Make a few recipes at home. Supplement snack items with a few hearty football friendly teats. These homegating recipes are all perfect for munching on during a game.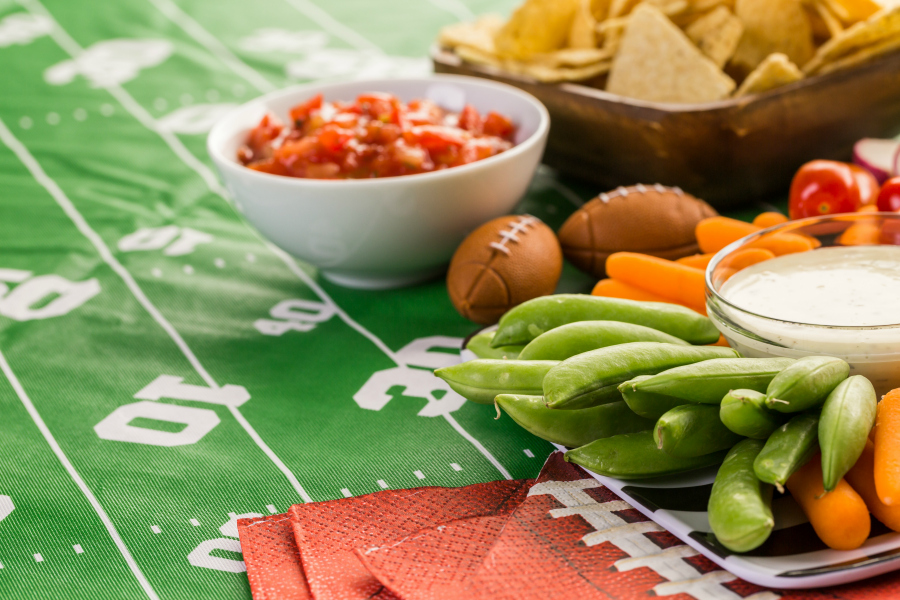 4. Plan a few games. I always set out cornhole, ladder toss, and plan a few fun games for everyone to play during commercial breaks and halftime. The best part, I buy a few prizes for winners of the games. Usually I just grab a few king size candies or bottle openers or $5 gift cards.
5. Keep drinks and beverages simple. I always provide bottled water and some Shamrock Farms Rockin' Protein for our homegating parties. Everyone loves the Rockin' Protein, especially when we are out competing for prizes during commercials and halftime. As part of my invitation I ask everyone to bring their own drinks too and a few extra for sharing. This is fun (and a money saver) since everyone can try something new and saves money because I don't have to provide everyone's favorite football watching beverage.
6. Buy disposable plates and paper goods in festive patterns. Big box stores and party stores are the best place to find football themed paper goods. I've also found team specific paper goods at grocery stores and big box stores close to the university. Paper goods are inexpensive and makes for easy clean up…hello…everyone can do their own dishes.
7. Finally, keep special decor to a minimum. No need to go crazy on decor, just a few well placed items, footballs, and the paper products are that you need for a fun and successful homegating party.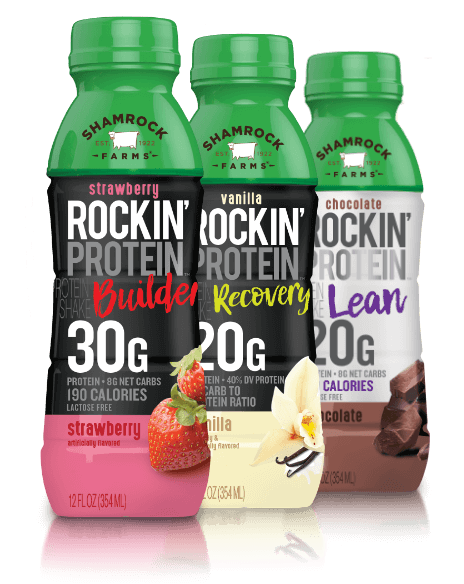 As I mentioned, I'm a huge fan of ASU football. Both my husband and I graduated from ASU and attend games whenever we can. So I'm so excited to be partnering with Shamrock Farms, the official protein and milk beverage of Sun Devil Athletics program.
Not only is their partnership on campus and at games, Shamrock Farms donates up to 50,000 servings of pure, fresh milk to the St. Mary's Food Bank Alliance, which is double from last year's program donation of 25,000 servings.
Plus, Shamrock Farms is hosting a Protein Pushup Challenge. Stop by their booth at the upcoming ASU game on 11/24. For every pushup done within 30 seconds, Shamrock Farms will donate an additional serving of milk. YOU can participate online by showing how many pushups you can do and share on social media using #ProteinPushupChallenge.
Rockin' Protein
Rockin' Protein, formally Rockin' Refuel, is a delicious protein beverage made with real milk that is perfect for everyone, from elite athletes to causal exercisers. It will help you look, feel and perform at your best. Even during homegating competitions!
Rockin' Protein is a healthy and nutritious way to nourish your body with protein made from pure, fresh Shamrock Farms milk. It's in the refrigerated dairy case – look for the signature green top! Rockin' Protein is made by Shamrock Farms; a local Arizona dairy committed to purity and freshness that continues to innovate in the RTD protein milk shakes and single serve milk category.
I've been to Shamrock Farms several times and met their cows. They are committed to the well being of their cows and pledges to never treat them with the growth hormone rBST. Shamrock Farms milk and dairy products can be found nationwide at 50,000 quick service restaurants and 33,000 grocery and convenience stores.
This is a sponsored conversation written by me on behalf of Shamrock Farms. The opinions and text are all mine.