This post may contain affiliate links. Please read my disclosure.
Everything you've wanted to know about black eyed peas. This How to Cook Black Eyed Peas guide features instructions on using a pressure cooker, instant pot, slow cooker, and stovetop for cooking black eyed peas, plus there are a few delicious recipes to try as well.
Be sure to sign up for my email list….seasonal recipes in your inbox every week!

About
Black eyed peas are a Southern classic and are easily recognizable with their signature black spot. Sometimes called black-eyed Susans or cowpeas, they are considered good luck for the New Year, but can be enjoyed year round. Like most beans, black-eyed peas are loaded with vitamins and minerals. Soaking can speed up the cooking time, but isn't necessary.
How to Cook Black Eyed Peas
Stovetop
Rinse and sort 1 cup black eyed peas. Cover with water and soak overnight. (Alternatively, you can do a quick soak to shorten cooking time: Place dried peas in a pot, cover with water, and bring to a boil for 2-3 minutes. Remove from heat and allow to stand for 60-90 minutes.) Drain water and place in pot on medium-low with enough water or stock to cover beans two inches. Allow beans to simmer, stirring occasionally, for about 2 hours or until fork tender.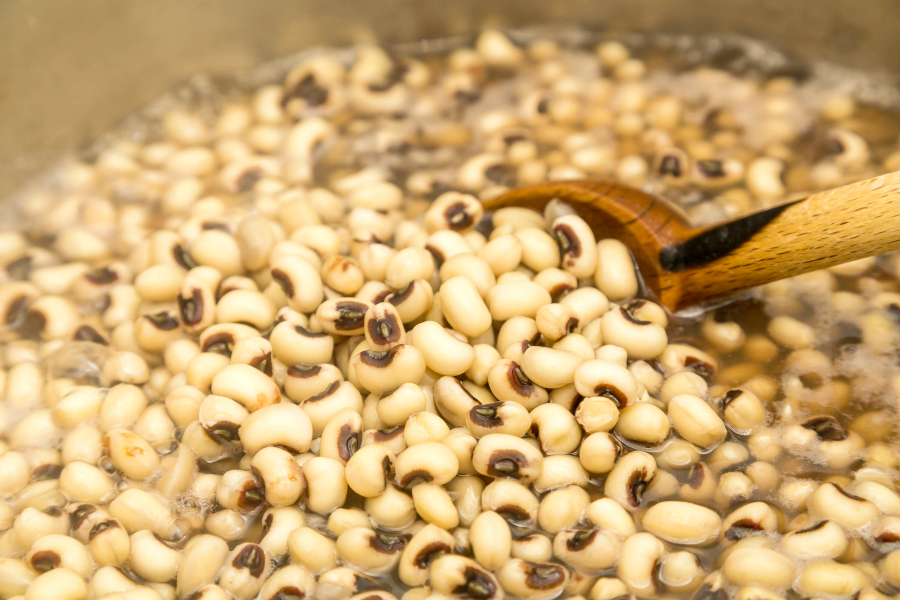 Slow Cooker Black Eyed Peas
Sort through and rinse 1 cup black eyed peas thoroughly before adding to slow cooker and covering with water or stock two inches. Set on low and for 8 hours.
Pressure Cooker Black Eyed Peas
Pick through and rinse 1 cup black eyed peas. Drain and add to Pressure Cooker with 3 cups water or stock. Lock lid in place and heat on high to bring the cooker to pressure. Turn the heat to low, still maintaining pressure, and allow to cook for 12 minutes. Turn off heat and allow to natural pressure release 20 minutes.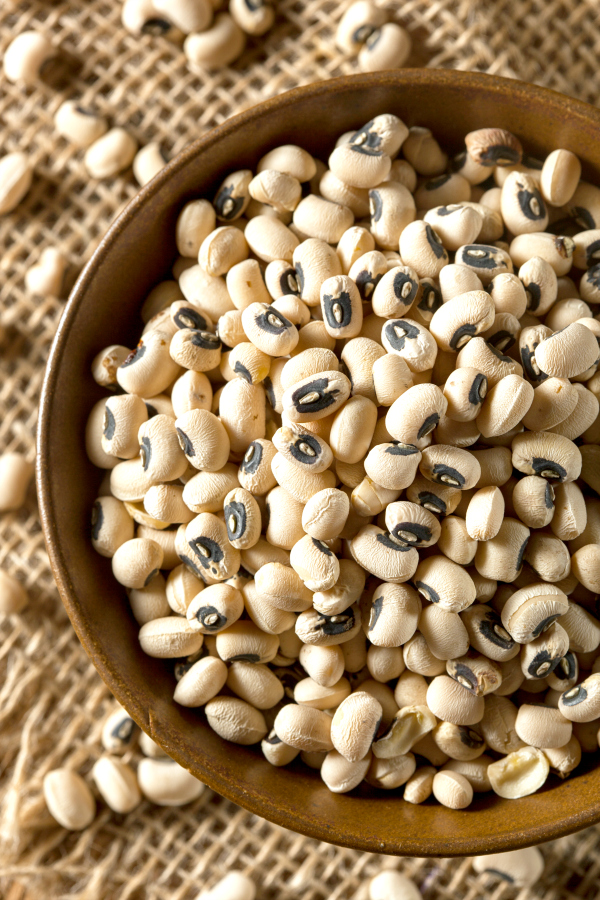 For Instant Pot, follow above instructions and use Manual or Pressure Cook button, and set cook time to 15 minutes. Let the pressure come down naturally, about 20 minutes.
Check out these delicious recipes using Black Eyed Peas:
Slow Cooker Black Eyed Pea Soup
Black Eyed Pea, Sweet Potato Cornbread Pot Pie
Texas Caviar
BBQ Black Eyed Pea Collard Rolls
I'll be sharing tons of How to Cook guides, so I hope you'll pop over and see if there are any others that interest you. Also, you can follow along on:
Facebook | Twitter | Pinterest | Instagram