This post may contain affiliate links. Please read my disclosure.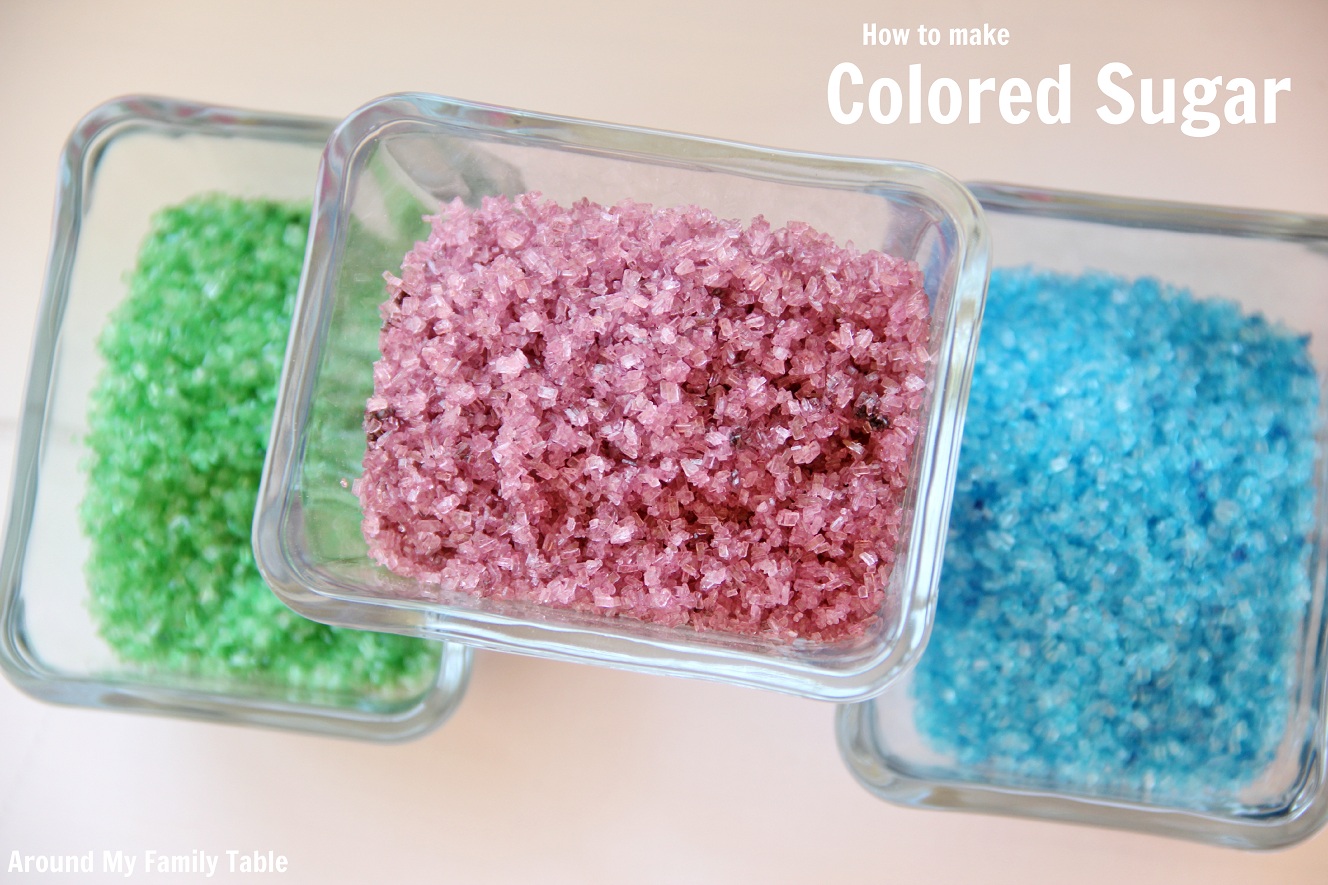 I love making beautiful treats for birthdays, holidays…basically any and every occasion I can think of.
What I hate is how expensive a little jar of sprinkles or colored sugar is. Some of the packages are so small and upwards of $5…I'd have to buy several bottles just to use on one batch of cupcakes or cookies. That's just not acceptable!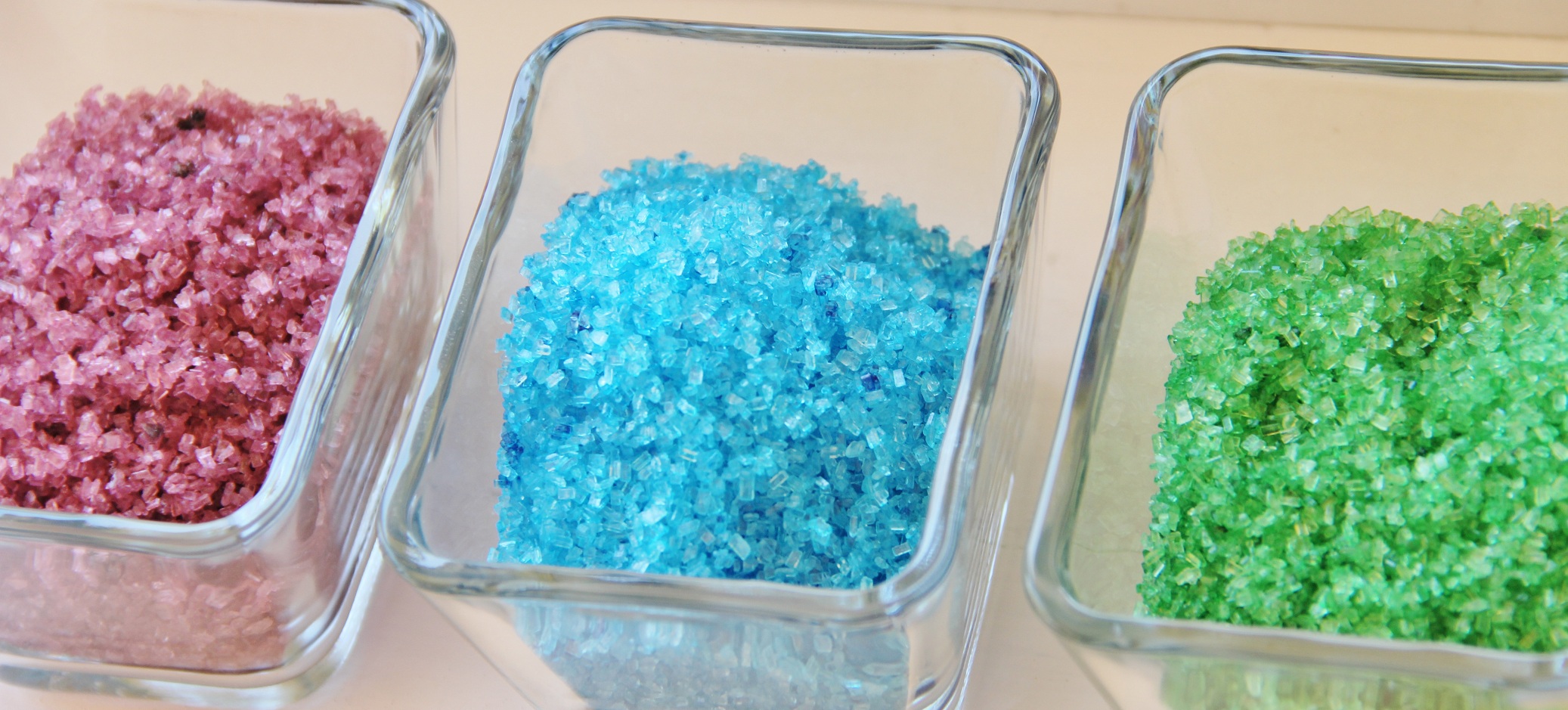 So, I started making my own a few years ago. What's cool about making your own:
it's a lot cheaper
use the type of sugar you want
make colors to match the project exactly
it's easy
the kids will love to help
What do I use my colored sugar for:
cookies
cupcakes
cakes
rim a smoothie glass
rim a cocktail or margarita glass (oh yeah!)
other desserts
This really isn't a recipe, more of a technique that anyone can do…..and it's so cheap that you will be using your colored sugar everywhere and not being stingy with it, like I was.
I have done this with regular granulated sugar and it works great, but for an upcoming project I wanted a course sugar. Here's what I did and I included links to the exact items I used.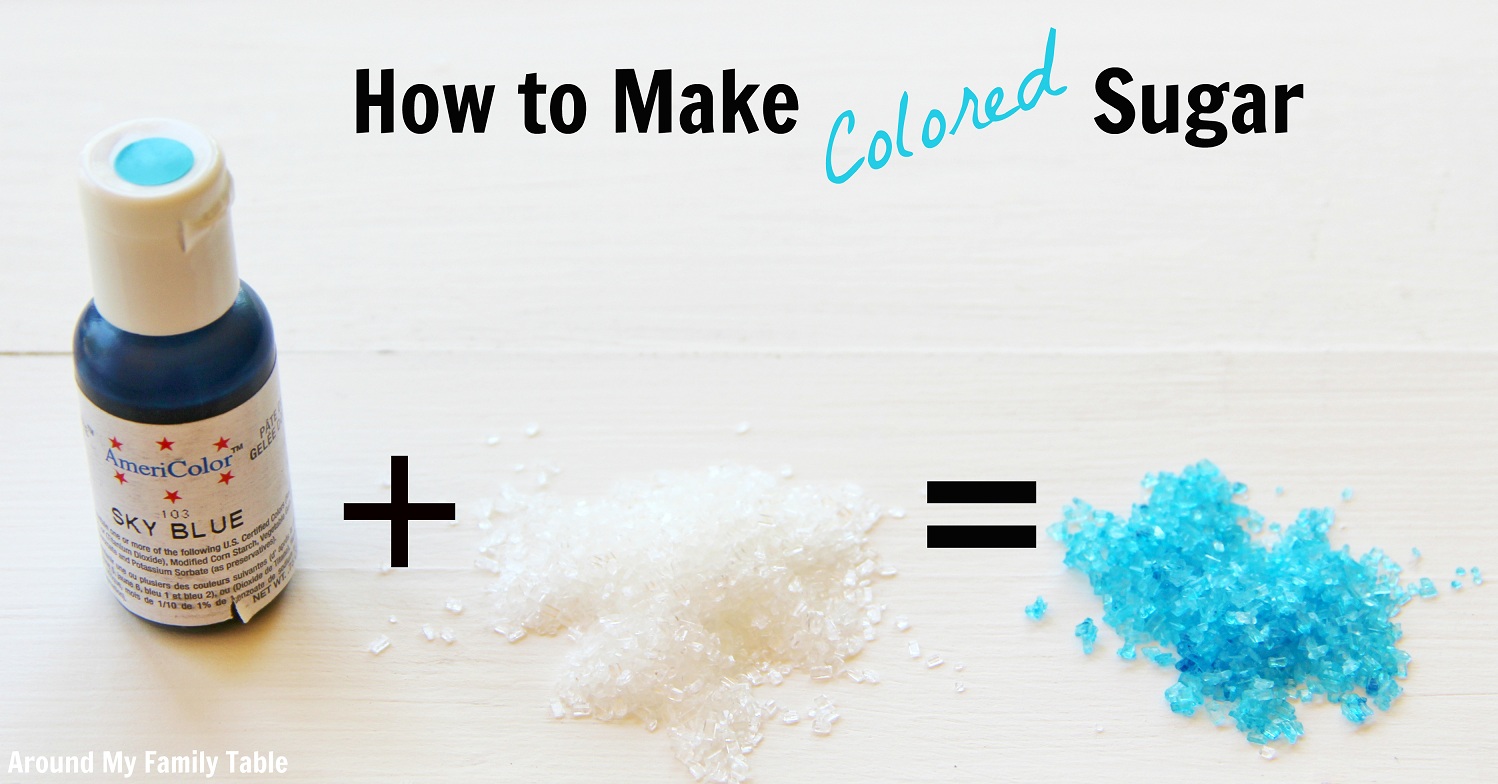 Colored Sugar
4 oz sugar crystals
3 drops food dye
ziptop baggie
Mix sugar and dye gently in a ziptop baggie.
Use a heavy duty freezer bag or double bag…those pesky sugar crystals will break a thin bag.
Store in bag until ready to use. If sugar sticks just gently break apart…it should break up easily.
Note: If you use gel colors instead of liquid colors (I've used them with great success), mix the a drop or two of gel with a drop of water on a spoon
and then add it to the bag of sugar crystals.