This post may contain affiliate links. Please read my disclosure.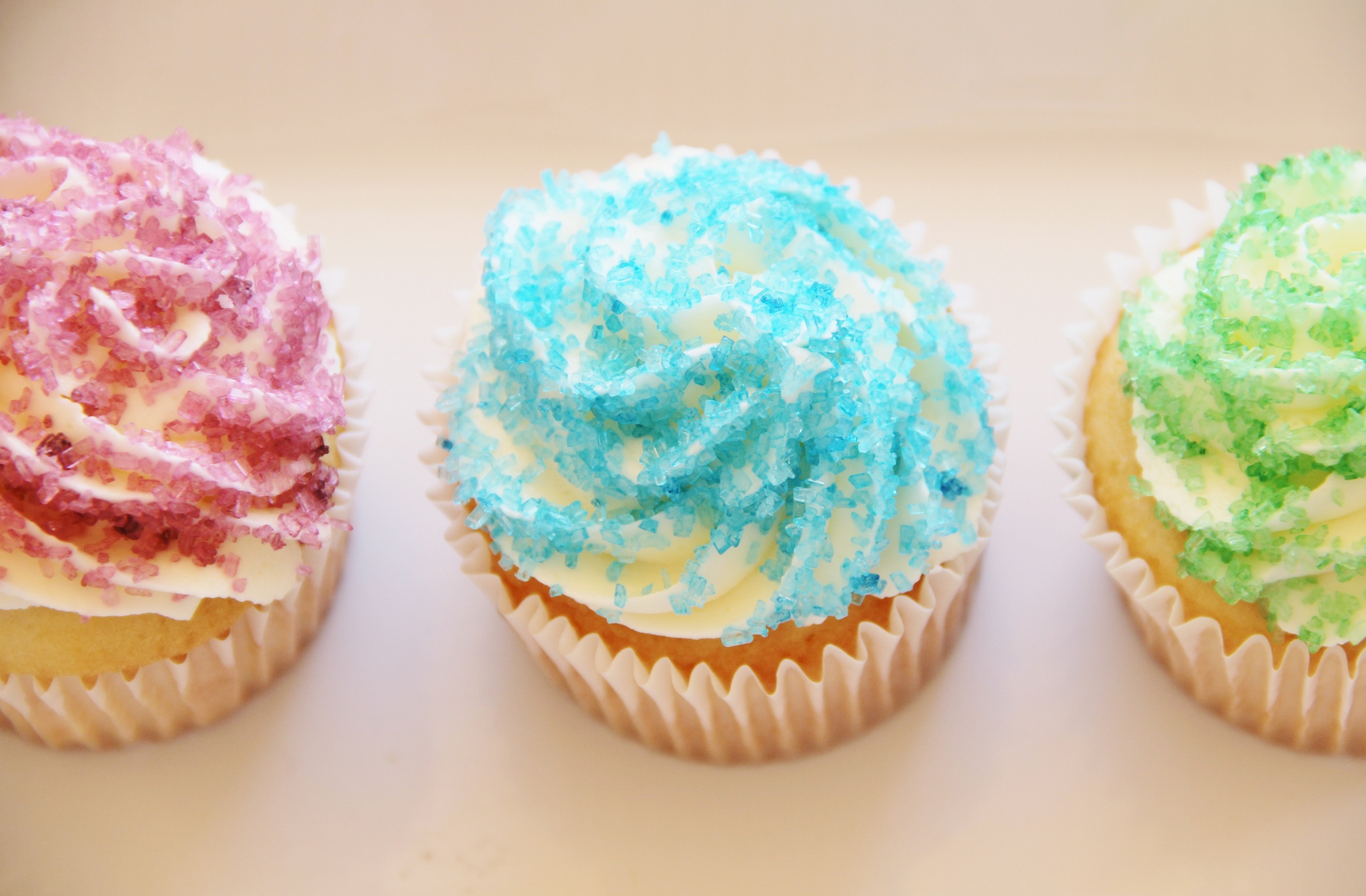 This past weekend was my baby girl's 8th birthday! It was a weekend jammed pack with out of town family, friends, parties, and cake. Lots and lots of cake!
Where has time gone, it feels just like yesterday that I brought her home from the hospital. She's growing into such a beautiful young lady and full of spunk! This year, we decided to have her party at Peter Piper Pizza…it's been over 115 degrees here all week so there was no chance for a fun outdoor party and I had zero desire to clean my house and host 15 kids plus their parents. The party ended up being really cool. We were able to give PPP's new party package, PlayPets, a try.
This was the ULTIMATE party for me and for the kids! Seriously, all I had to do was bring a cake and show up! K asked for something princess-y for her cake. I opted for cupcakes because they are easy to serve when the party is not at home. Aren't these cupcakes adorable?!?! They are so easy and the crunch of the sugar really adds a great texture to the cupcakes.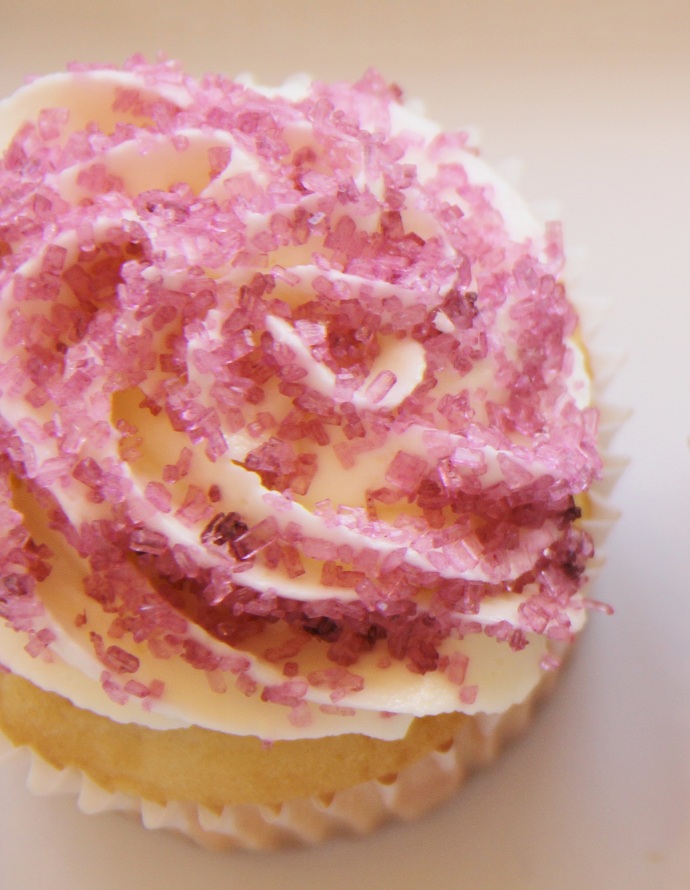 I have to tell you about the party though! Not only do the kids get the standard pizza and drinks, but they each get a whopping 40 tokens EACH! I know! The kids thought they were in game heaven. To 7 and 8 year olds…this is the same as unlimited games! Then the party got even better, each of kids were able to stuff their own animal. These were not some tiny stuffed animals, they were a good 9 inches or so. I've never seen so many excited kids.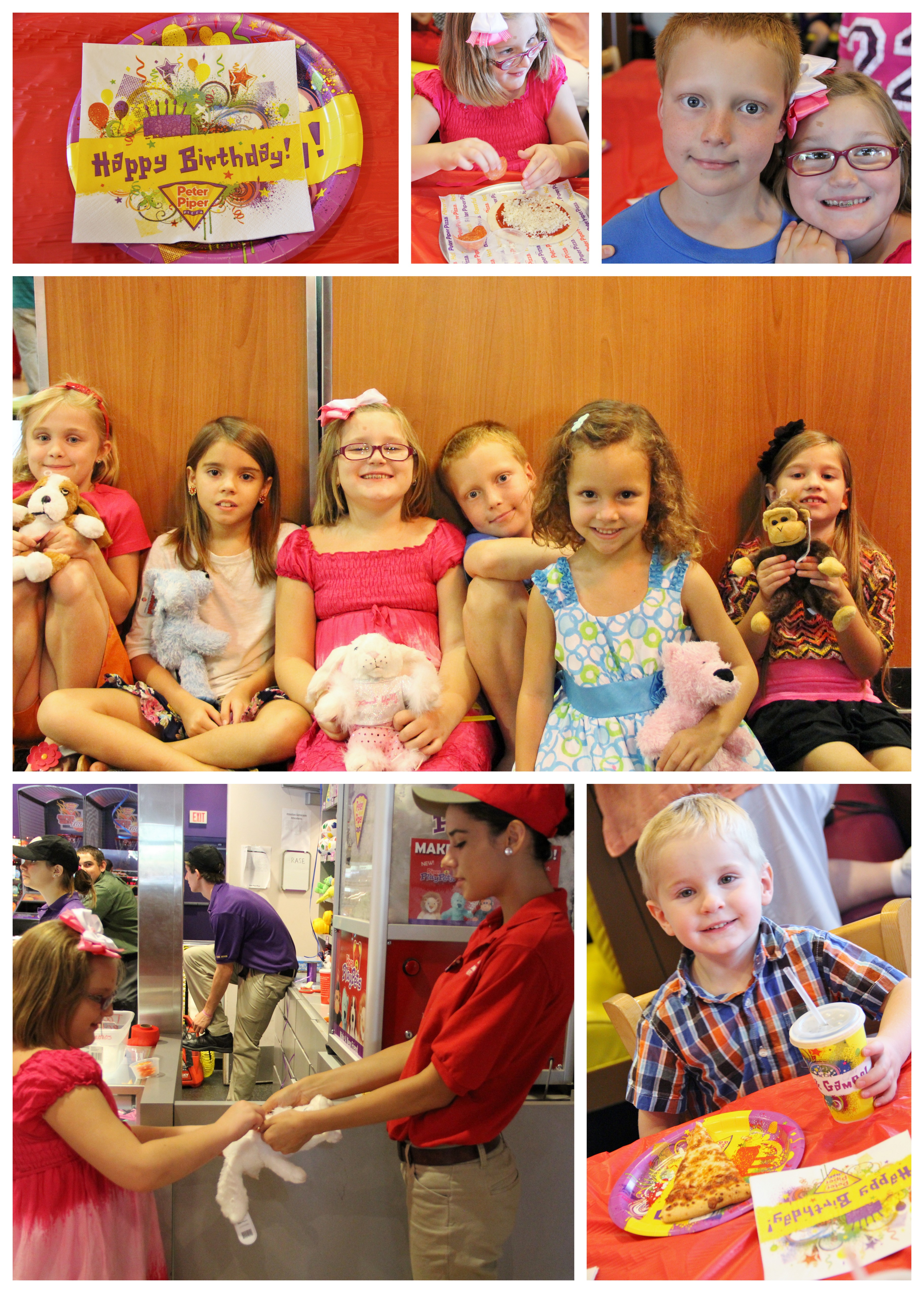 We had cake and ice cream was provided for kids. Followed with presents and take home matching shirts for the birthday girl and animal. I loved the ease of having the party somewhere else. It allowed me to focus my efforts on spoiling K for her birthday. We hung up ribbons on her door before she woke up on her birthday morning! Totally fun…you should try it!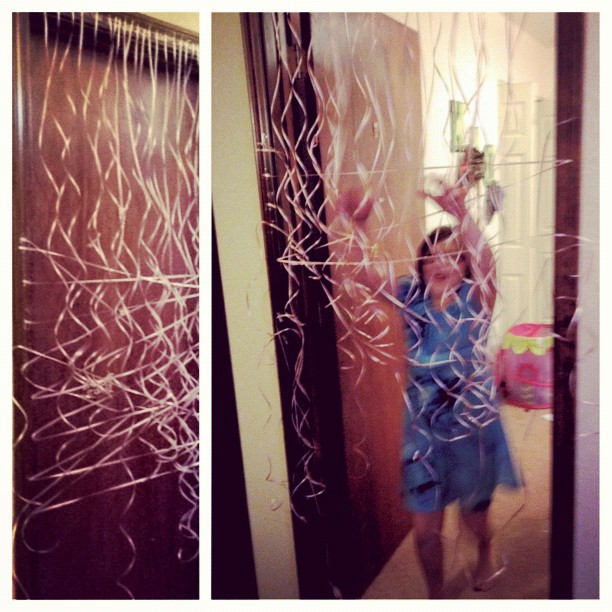 From Instagram!
Let's get back to the cupcakes, shall we. I used my favorite scratch white cake recipe and an almond buttercream frosting. I prefer making my cakes from scratch, but any white cake mix will work in a pinch. The best part about these princess cupcakes are the homemade colored sugar sprinkles.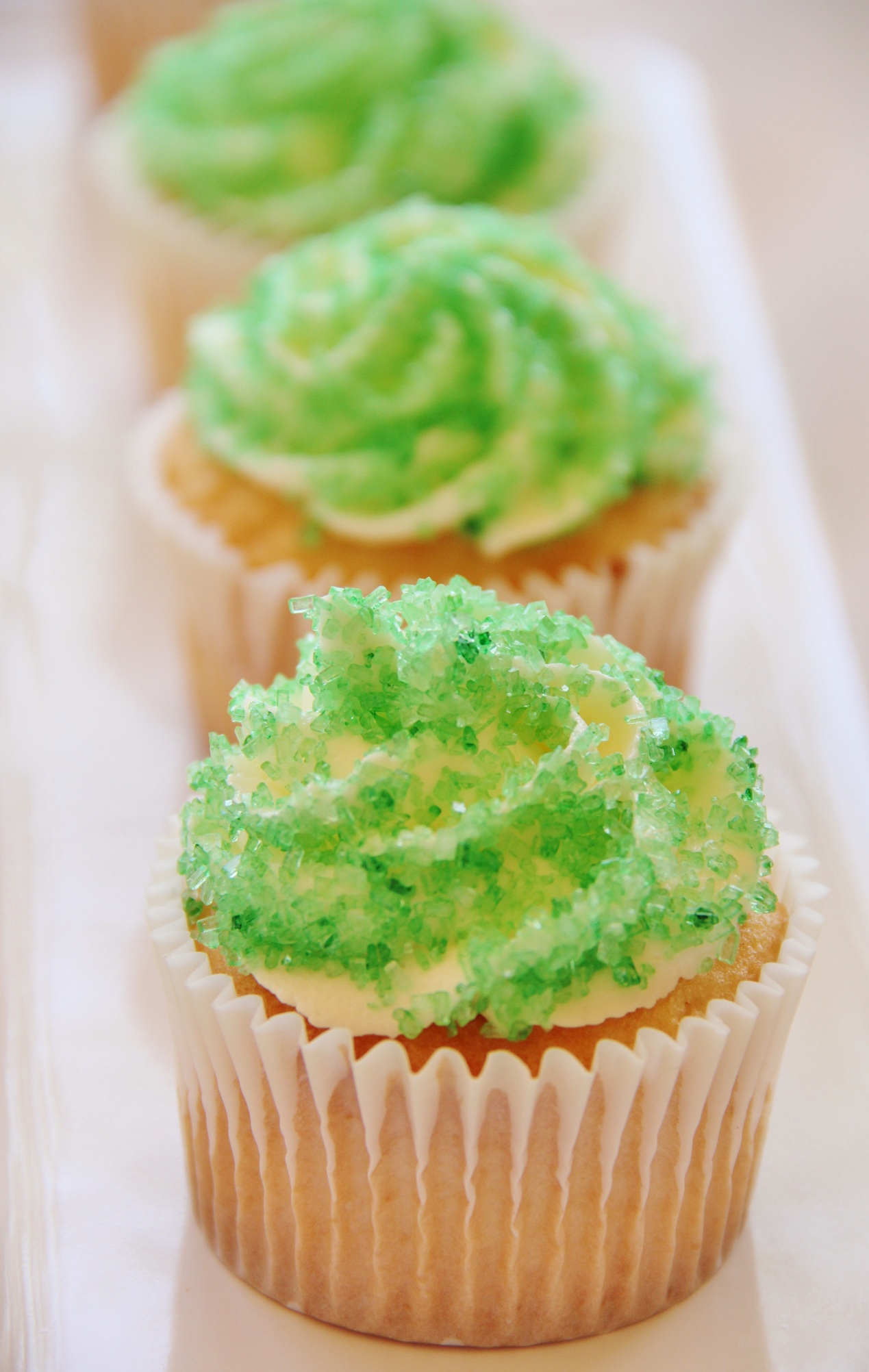 Yes, homemade sprinkles.
My plan was to frost the cupcakes and then dip them in the sprinkles…in my head it works (picture the way DQ dips their cones), but it didn't work. The frosting smooshed and I wanted defined frosting lines. Now, if you frost the cupcakes flat with frosting, then dipping them would totally work.
What worked? Holding the frosted cupcake over the bowl of colored sugar/sprinkles and gently pouring a handful over the frosting. Rotate the cupcake and repeat until the frosting is covered with the sugar.
See…don't they look like crown jewels all over the cupcakes….Princess Sparkle Cupcakes! A fun twist on princess cupcakes without using toppers or characters. The birthday girl picked her colors and since you can make your own, you can pick colors to match any princess (or prince) color theme.
Disclaimer: I love Peter Piper Pizza! They make my fav pizza of all time…Pepperoni and Jalepeno (no other brand is as good as their's). So when they asked us to have a party to try their new party package…of course I said yes! All opinions are my own.