This post may contain affiliate links. Please read my disclosure.
This recipe is in partnership with The UPS Store.
Ever wonder How to Ship Baked Goods? I've got a few tips and tricks to help ya get everything safely to it's destination!
Be sure to sign up for my email list….seasonal recipes in your inbox every week!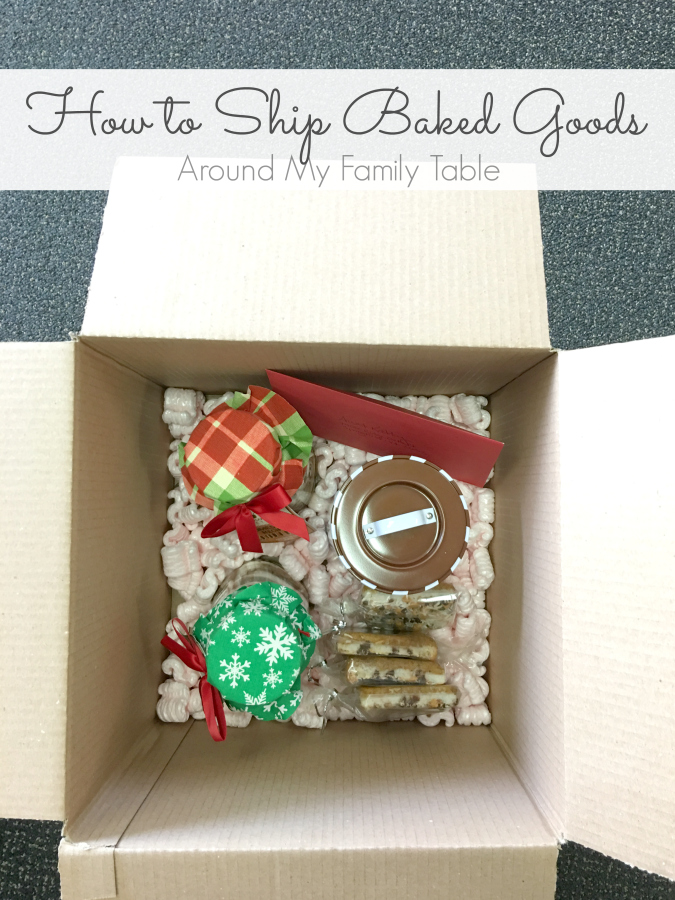 Whether you need to know how to mail baked goods or just how to ship a package, I have a few details to make the process a lot easier.
How to Ship Baked Goods Properly
1. Buy a sturdy box that is about 2 times the size of the item(s) that you are shipping. This leaves plenty of room for wrapping items securely and for the actually packing material (aka foam peanuts).
2. Keep foods fresh by using mason jars with cute toppers & labels. Individually wrap cookies, bars, and other treats, so that they don't smush together and will stay fresher longer.
3. Wrap jars and delicate items in bubble wrap and don't them touch each other. Allow enough room for the packing materials to fully surround each item. It might not be pretty, but getting the items to their final destination is most important.
4. Always include a note to the recipient inside the box. Put the note inside an envelope and write the name and full address on the envelope. Make sure the envelope is on top of all the packing materials so that in the event the label comes off there is back-up information for the destination of your package.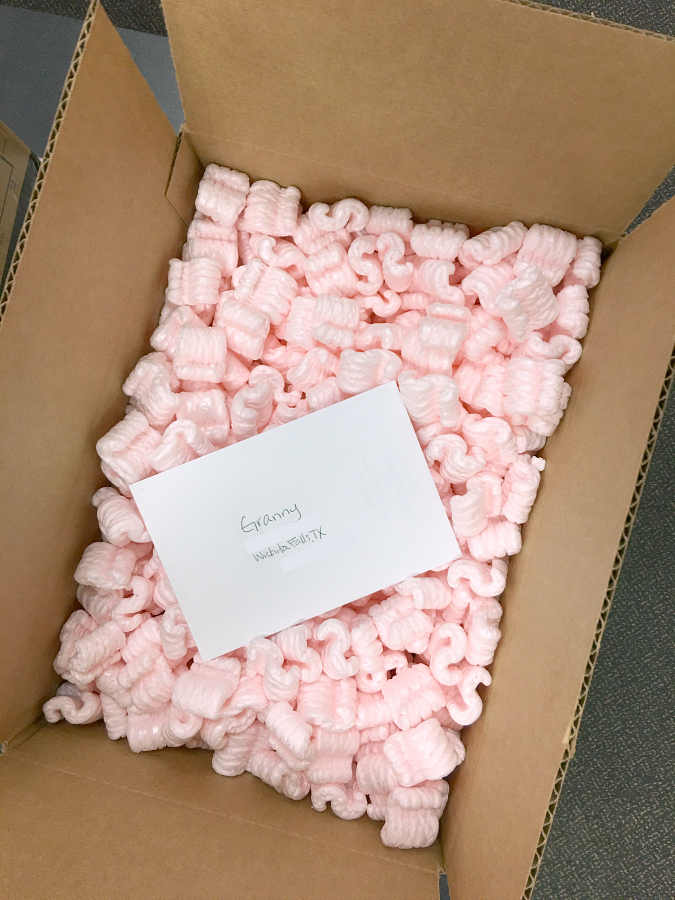 5. Ship items as soon as possible after baking or preparing homemade goods and opt for a quick shipping method. This is not the time to skimp on shipping prices. After All, you want your goodies to arrive fresh!
But to really ensure things are done well and will arrive safely…check out The UPS Store's Pack & Ship Guarantee.

How to Ship Something UPS
In a recent survey, The UPS Store found nearly 90% of consumers say receiving an unexpected, shipped holiday package excites them. But sometimes it's hard to know if what you are shipping will end up arriving safely.
Luckily, The UPS Store has certified packing experts, trained to fit every gift – whether it's oddly shaped, freshly baked, wrapped or unwrapped. I put together to cutest little mug with hot cocoa, cookies, and coffee before I realized it was such an odd shape and had zero idea how to ship it. So, I took it over to my local The UPS Store and they seriously took care of everything. I just walked in with my gift and they wrapped it up, boxed it, and sent it on it's way.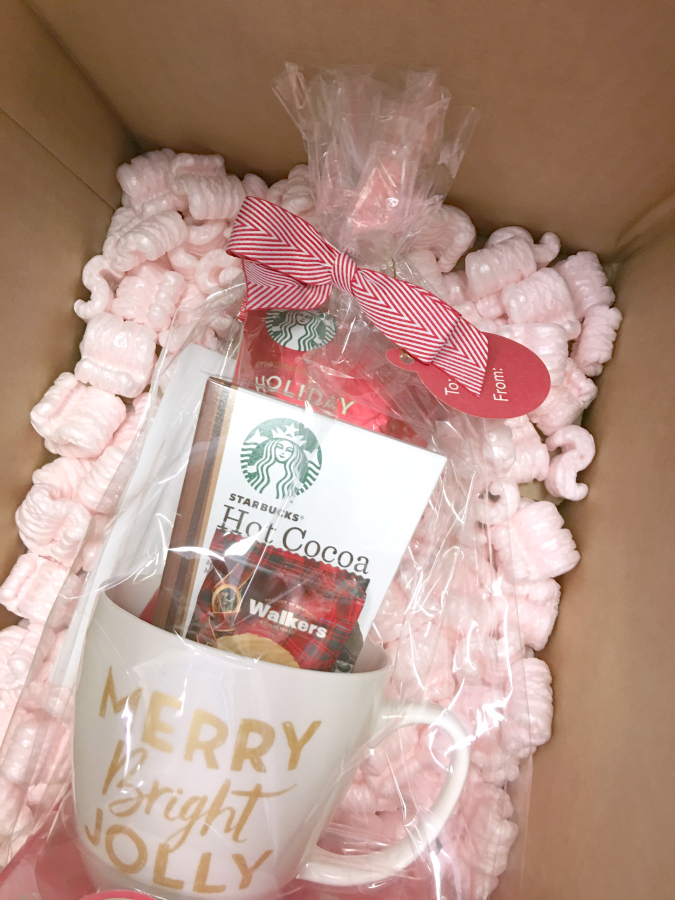 The Pack & Ship Guarantee ensures that if an item is lost or damaged during transit, that I will be reimbursed for the item's value as well as the cost for packing materials, service, and shipping. I know that is such a relief…so really there is no reason NOT to pick up that funky shaped goodie for your Aunt Sally for Christmas when it's guaranteed to arrive safely or you get reimbursed.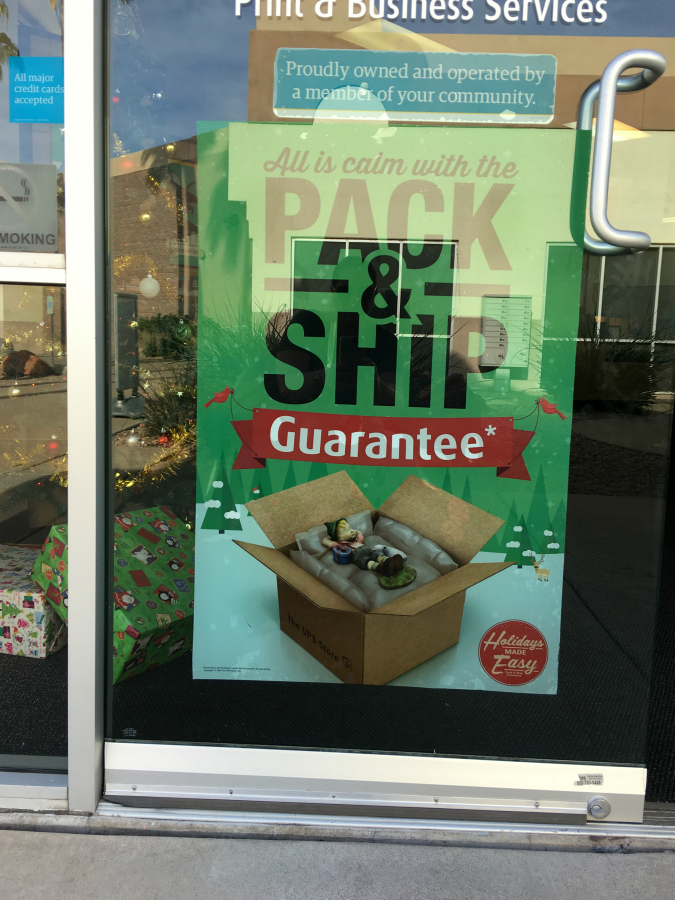 This holiday season, I was also pleased to see The UPS Store has partnered with Toys for Tots. To find out more visit your nearest store location. Find out where your closest location is HERE.
_______________________________________
Be sure to follow me on Instagram and tag #amftrecipes when you share one of my recipes….so I can see all the wonderful recipes YOU make!
Connect with Around My Family Table!
Make sure to follow me on social media, so you never miss a post!
Facebook | Twitter | Pinterest | Instagram | Bloglovin' | Google+
Sign up to receive seasonal recipes once a week or
receive an email in your inbox for each new recipe:
Disclaimer: This post is part of my partnership with The UPS Store.