This post may contain affiliate links. Please read my disclosure.
Ever been to IKEA! It's a destination for us…when we go we spend half the day there and of course always grab some meatballs for lunch or some cinnamon rolls for breakfast the next morning.
Last week, I was invited to attend an event at IKEA. I didn't realize IKEA had events, much less, a really tasty one like this. IKEA hosts 4 Sweedish Buffets each year. And let me tell you, they know how to feed you right! I had no idea what to expect, so when I arrived and saw plates spilling over with food and crayfish (or as I call them crawdads!), I was shocked. Apparently, it was an all you can eat crayfish supper! And there was so much more than crayfish. They had salads, fish sauces, salads, egg dishes, Sweedish crackers, and a fabulous dessert table!
Even though I grew up in the South and fished for crawdads growing up, I had never eaten one. Well, that changed last week! They were so good. It reminded me of something else I have had before, but I couldn't quite place it. And no, I was not brave enough to suck the brains….let's save that adventure for another day! And those little hard boiled eggs with shrimp…were to -die-for. I could have eaten the whole platter!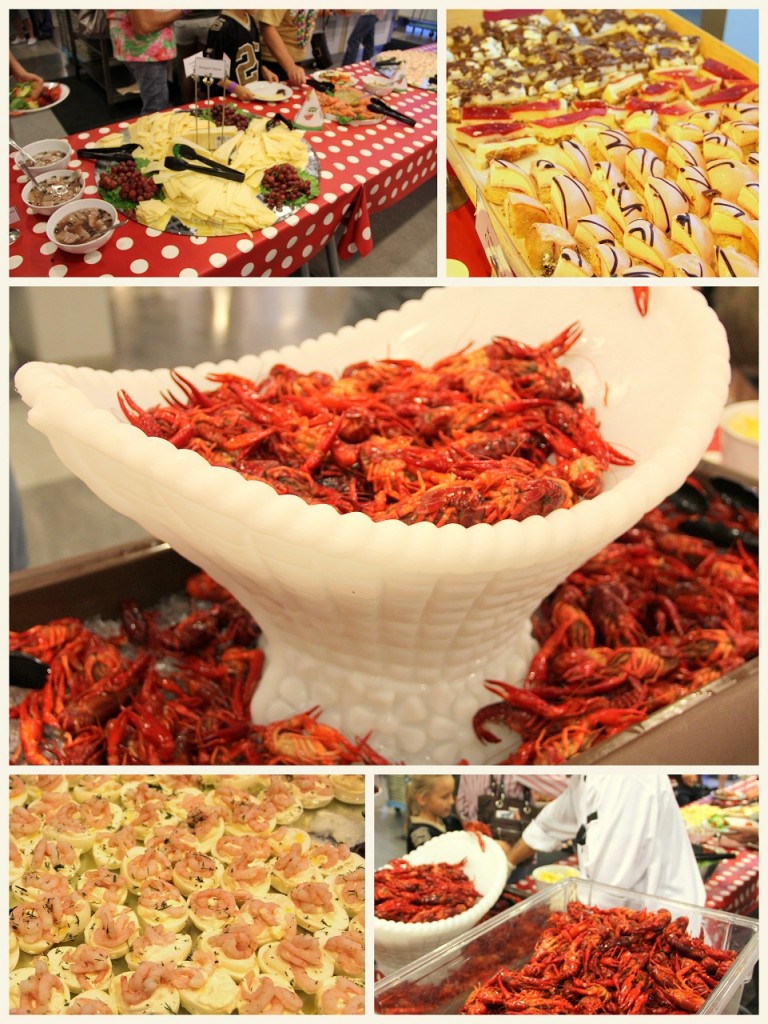 The really cool thing was that this was a family event. Kids were totally welcome; they had a craft station set up for them. And a DJ! I was able to let the rest of my family pop in for a minute to try some crawfish and the kids crafts. I think they were jealous that I got do that while they shopped. Next time, they are coming with me the whole time!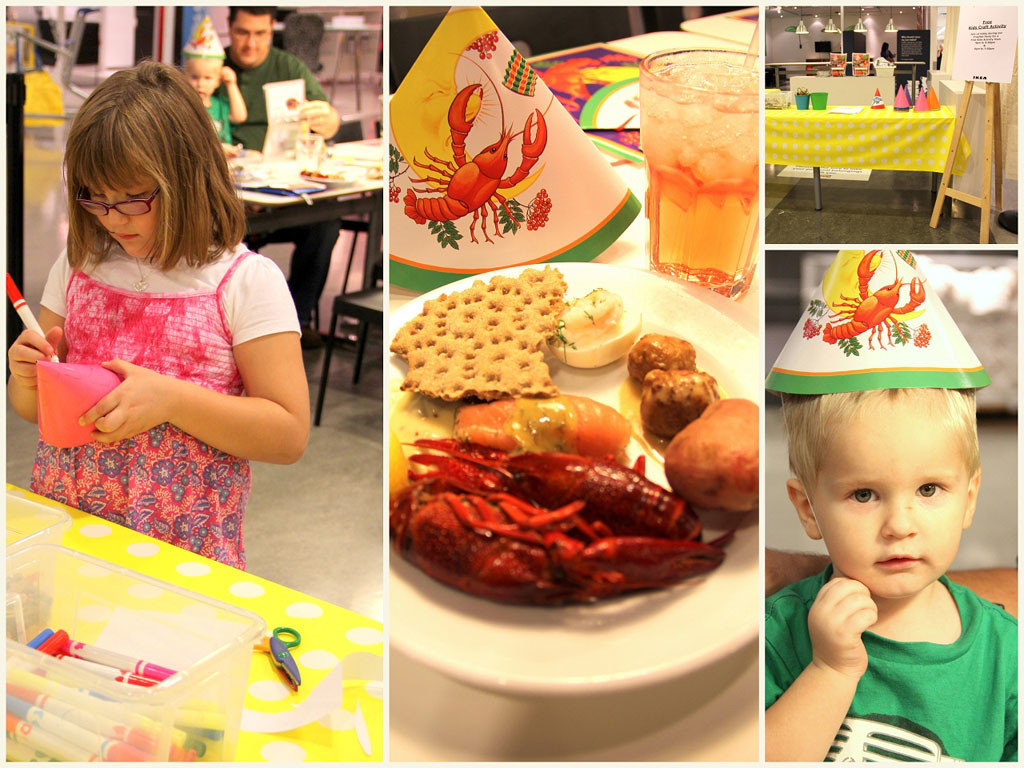 So, IKEA throws these parties 4 times a year and all the IKEA's do them! There will be the Julbord Holiday Buffet in December; Easter Buffet in March 2012; Midsummer Buffet in June 2012; and the Crayfish Party in August 2012. Follow your local store on twitter, listen for their in-store announcements, or check out your local store's website for more details. There is a cost to attend, but it is really reasonable. I think the Holiday Buffet is like $10 for adults (kids are less).
Thank you to Jackie and the IKEA Tempe team for making me feel welcome and inviting me attend this event.