This post may contain affiliate links. Please read my disclosure.
The Mayan Eden Eco Park in Roatan, Honduras is a fun and interactive experience the whole family will enjoy.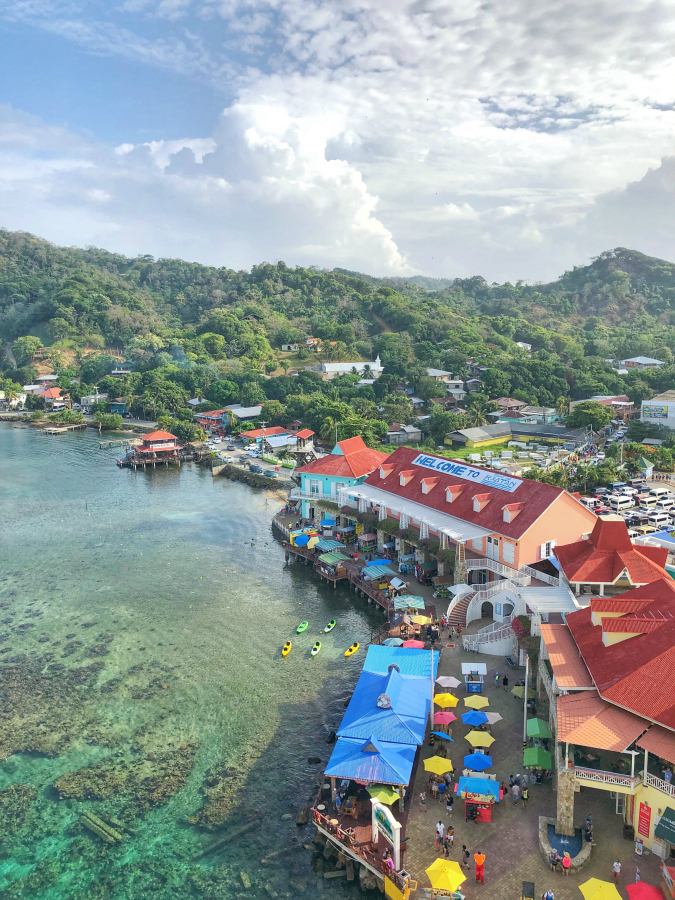 Trying to decide what do while in Roatan for a vacation or just a port stop on a Caribbean cruise can leave your head spinning. Roatan is an island of Honduras which is part of Central America on the Caribbean side. Roatan sits on top of the world's 2nd largest reef, so there is plenty of water activities from scuba diving to glass bottom boats, but we decided to head into the island and visit the Mayan Eden Eco Park.
After a short drive from our ship we were up in the dense jungle of Roatan. When we first arrived we were greeted by several capuchin monkeys that loved hanging all over us, they would just sit on our head or shoulder and let you feed them. It was literally the coolest experience.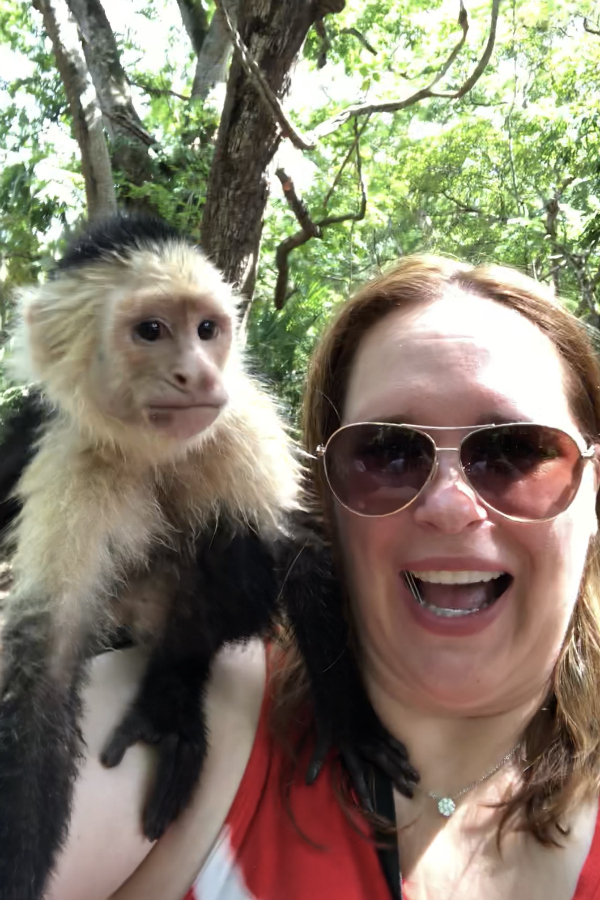 Sadly, we had to say goodbye to our new monkey friends, but entered a butterfly garden and started the walking tour which included a lot of information about Mayan ruins in the area and the native animals and plants.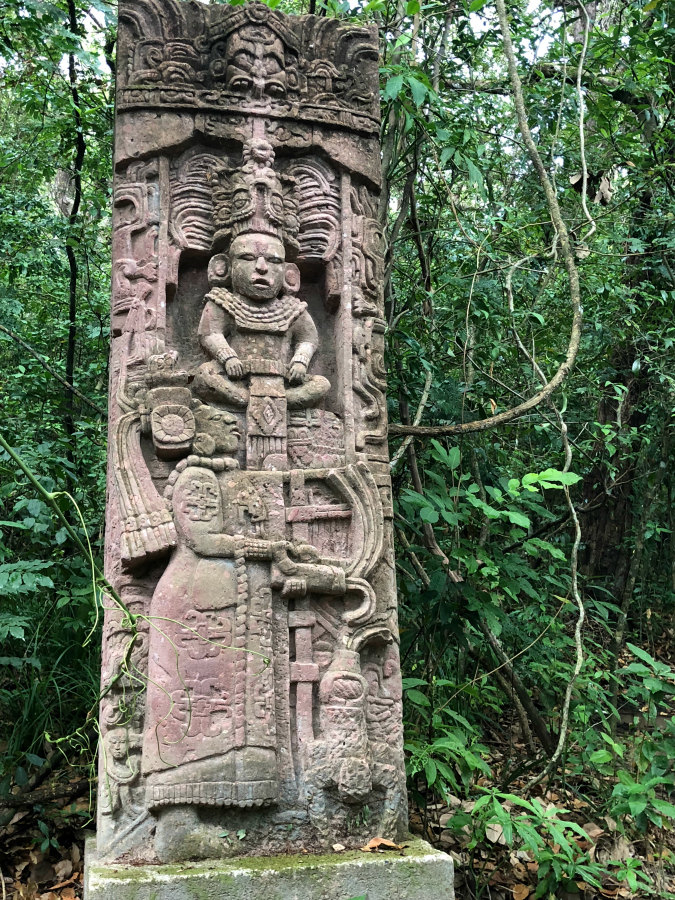 We didn't do the zipline at Mayan Eden, but I did face my fears of walking over this huge suspension bridge. Y'all it was crazy high and really long, but I survived despite the kids jumping on it while I hurried across.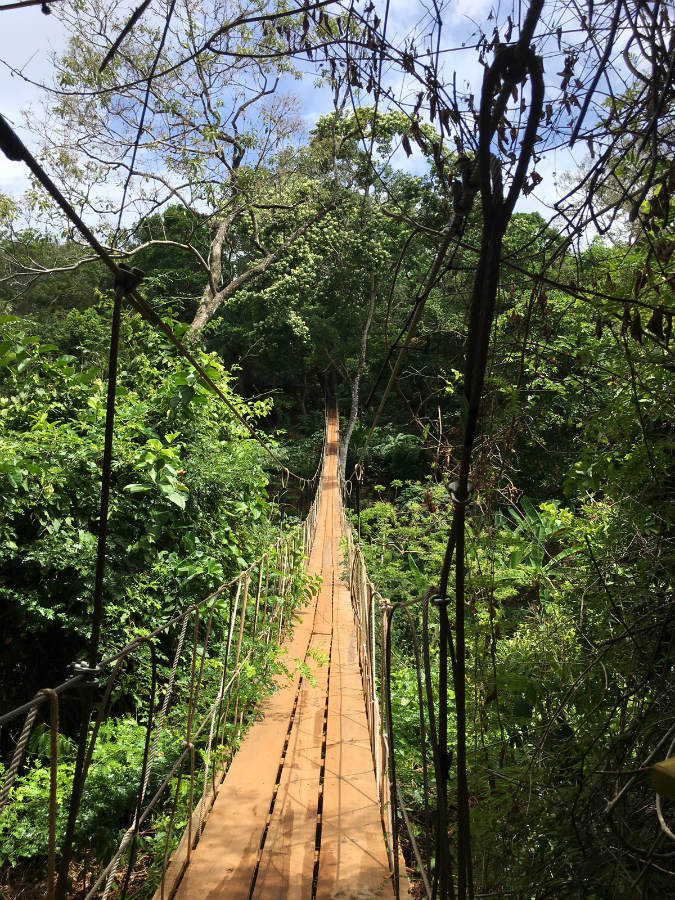 After our group crossed the bridge, we found more animals to interact with including some parrots and a kinkajou. Yes, a kinkajou is a real animal and I had flashbacks of Go Diego Go when my kids were little. Surprisingly, they remembered the kinkajou episode too.
Make sure to pack lots of bug spray, sunscreen, and bottled water. It is hot and humid and there are tons of mosquitos. The tour didn't provide any food or drink so we carried lots of water bottles…I think we took 6 for the four of us, but I wish we had had at least 2 per person.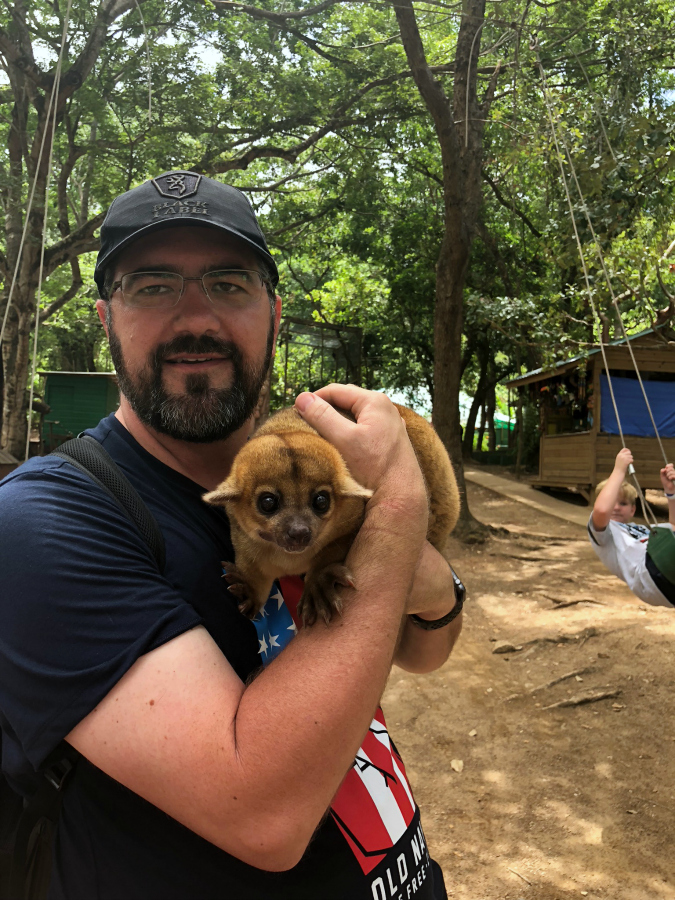 So, about the drive up to Mayan Eden…it's scary y'all! We were in a tiny van on tiny roads that had major cliff dropoffs. The roads up to the top were not well maintained and they guys drive fast. I'm sure it was fine, but several people in our tour group also commented on the roads that I knew it wasn't just us.
Sadly, the drive also leaves the "touristy" part of town so seeing how the people or Roatan truly live was quite eye opening and a good reality check for our children. It led to a lot of discussions about how people live in different parts of the world and for them to see this with their own eyes truly affected them.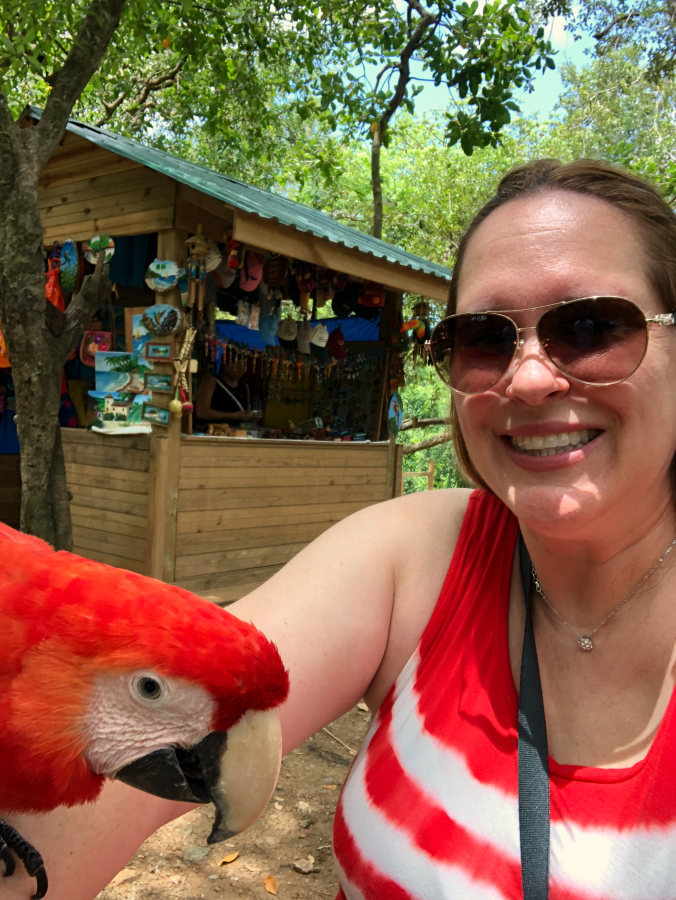 We can't wait to return to visit the mainland of Honduras. Have you ever been to Honduras or Roatan?
Check out what our time at Lamanai in Belize on this same trip. It was definitely an interesting day.