This post may contain affiliate links. Please read my disclosure.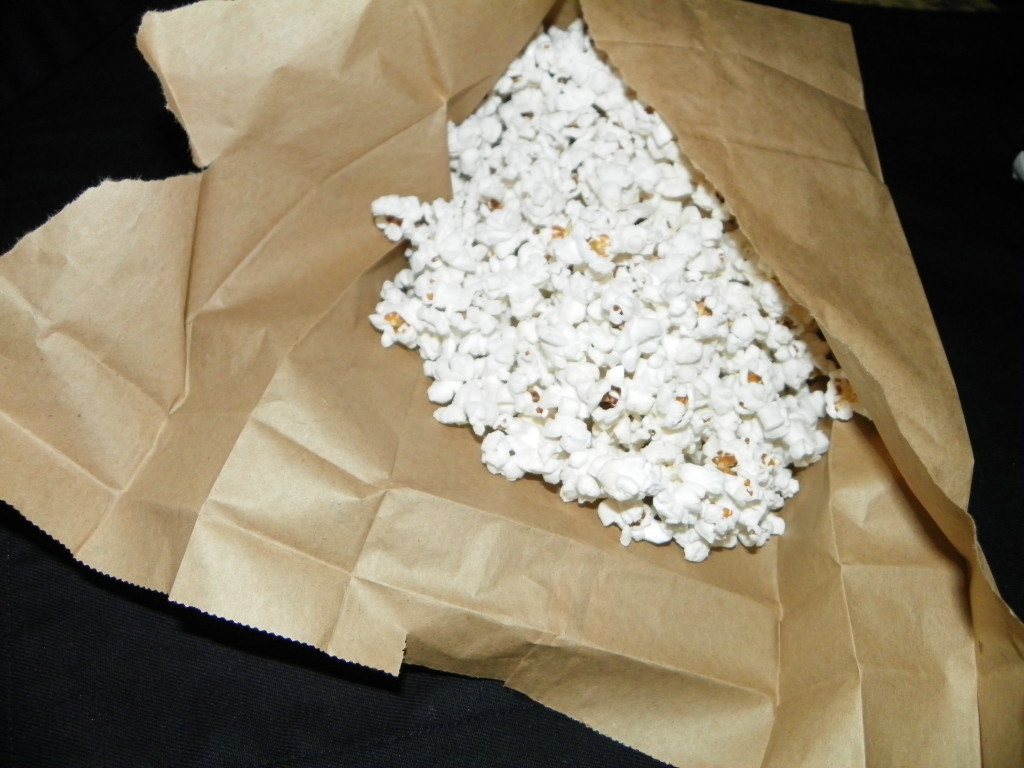 I know what you are thinking! This isn't a recipe….I can buy microwave popcorn at the grocery store. True! But did you know that you can make your own microwave popcorn using plain ol' popping kernels?
– 1/4 cup popcorn kernels
– 1 brown lunch sack
1. Put kernels in lunch sack. Fold sack down a couple times (make sure to leave plenty of room for the popping).
2. Put in microwave for 2-3 minutes. (Times vary depending on your microwave)
3. When popping slows, remove from microwave, open bag carefully, and top with your favorite ingredients.
*You can make this in a larger brown paper grocery sack and use more kernels.*