This post may contain affiliate links. Please read my disclosure.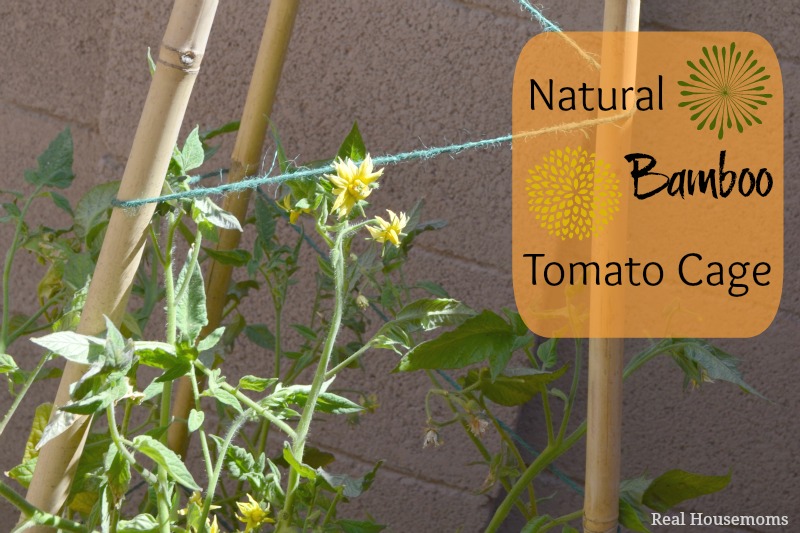 I'm so excited to be back here at Around My Family Table with you all! I'm Aubrey from Real Housemoms where I blog with my friend Stacey about food, crafts and being moms. We have so much fun and would love it if you'd stop by and say hi, but today I'm sharing this super easy and beautiful DIY craft for your vegetable garden, a DIY Natural Bamboo Tomato Cage.
This month I wanted to share with you the bamboo tomato cages I made for my garden. I first made these last year. My garden is on the side of my house and it's the view for my kitchen and dinner room, perfect right? Why not look at the garden while you eat the food that came from it! With that being said, I didn't want to look out at a a big metal cage, I wanted it to be more natural. So while I was at the hardware store I looked around and decided to make my own cage.
The bamboo steaks I used were only around $0.50. I used three for each cage. They couldn't be any easier to make, super inexpensive to make and if you have to replant tomato plants you can easily reuse everything. My tomato plants died this year in our crazy Arizona winter when we had a week long freeze.
So let me show you how I made them.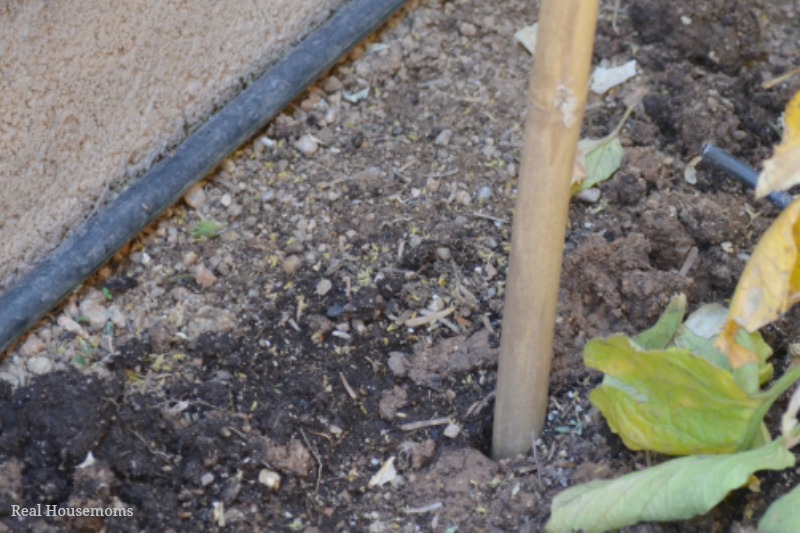 First, tap down the bamboo sticks into the ground about 6 inches. Last year when I set them up we used a hammer because the ground was much more dry, where as this year it went in really easy. Be sure to space them evenly around your tomato plant and at an angle like you're building a teepee.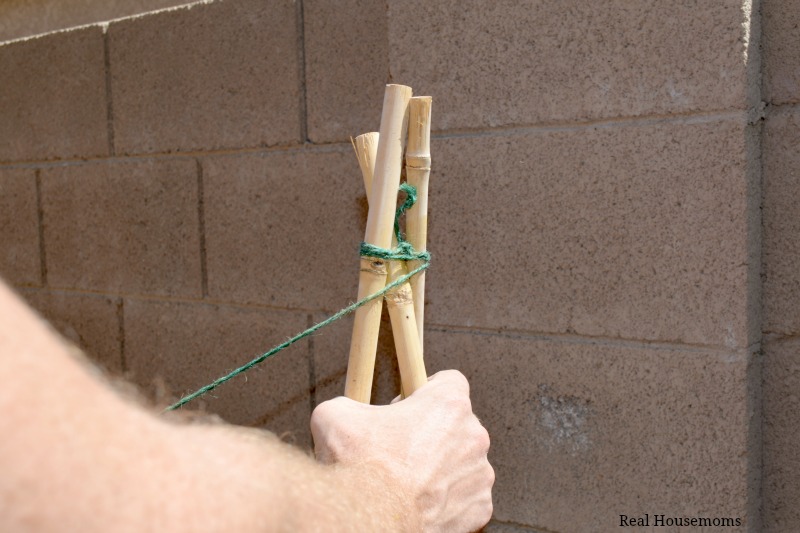 Next, tie a knot around one of your poles with twine and wrap around all three poles. When you start out you will want to weave through the poles then go around.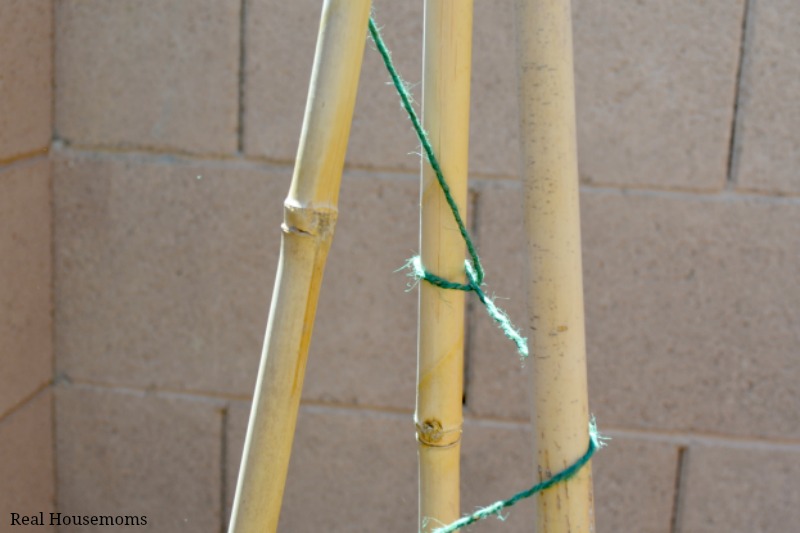 Now start to wind down and around the poles. If you find that it is slipping up you may want to wrap around one pole, then back to wrapping around all three as you work your way down the poles.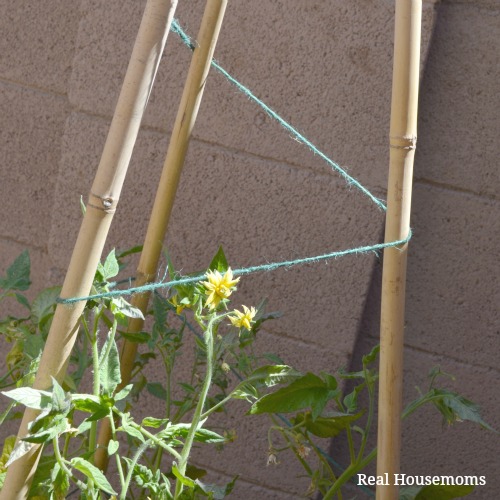 When you're done you should have a cage around your tomato plant made of twine and bamboo! I love it!!!!!!!