This post may contain affiliate links. Please read my disclosure.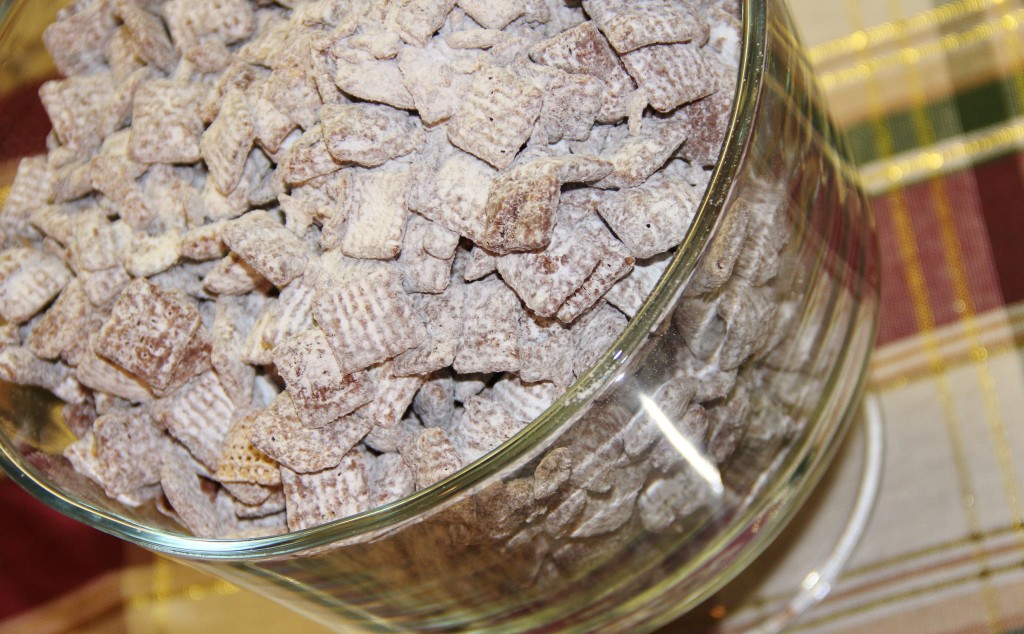 You know that Muddy Buddies Chex recipe?!?!? Well, I made it better! I know what you are thinking, "How can she improve upon chocolate and peanut butter?" By swapping it for Nutella! Although a straight swap in the original recipe won't work…I'll share that "mistake" with y'all later…which turned out not to be a mistake afterall.
I wanted a Chex recipe for the holiday treat swap and the party I was having. I seriously love Chex and so this was such a fun experiment, especially since it turned out. I made a double batch so I could send some to John's work the next day. Apparently, a group of men will devour a bowl of this fairly quickly then call their wives to tell them all about it. I don't think the bowl lasted until lunchtime at John's work. One guy, after taking a few said he could no longer eat it because it was just too good…I wish I had that much self control. Unfortunetly, I ate way too much.
I only made this a week ago and have already had people begging me to make more. So consider yourself warned….it is addictive!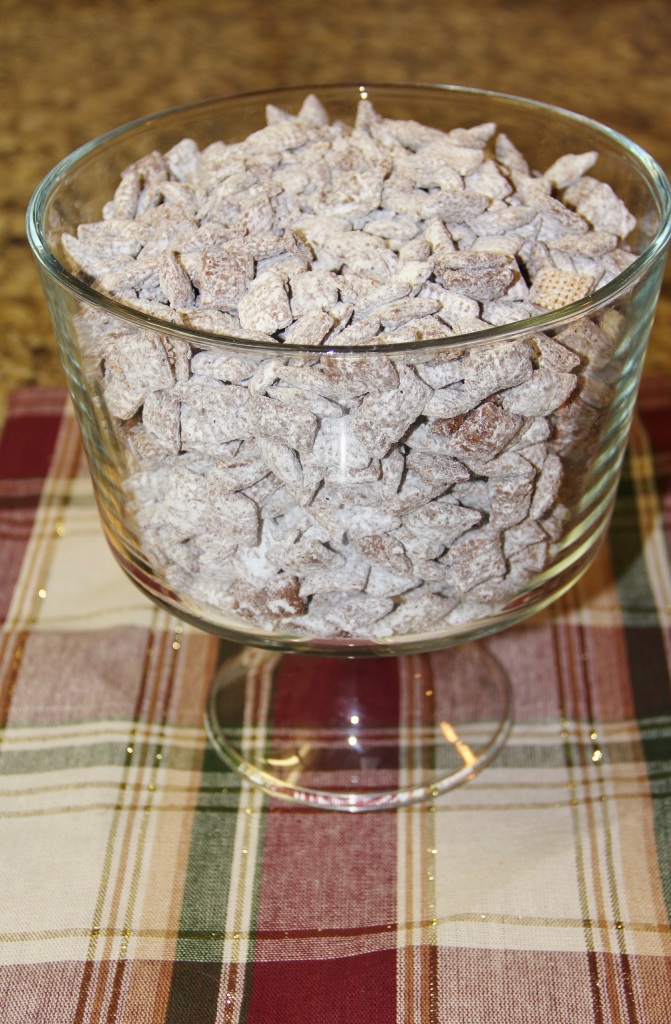 I posted a Chex party pack giveaway yesterday…go check it out and enter so you can make some of your own. Also, I have a $25 gift certificate to Grub Hub giveaway ending today.
Nutella Buddies
9 cups chex (rice, corn, or a combo)
1 1/2 cups Nutella
2 tbls butter
2 cups confectioner's sugar
Put Chex in a large mixing bowl. In a medium, microwave safe, bowl add Nutella and butter. Microwave on high for about 30 seconds. Stir well to combine the Nutella and butter. Pour over the top of the Chex and stir gently covering all the cereal with the hot Nutella.
Place in a large zip-top baggie, add sugar, zip closed, and then shake to coat cereal with sugar. This may need to be done in stages depending on the size of your bag. (I used a new large brown paper bag.) Spread out on parchment paper to cool. Enjoy!