This post may contain affiliate links. Please read my disclosure.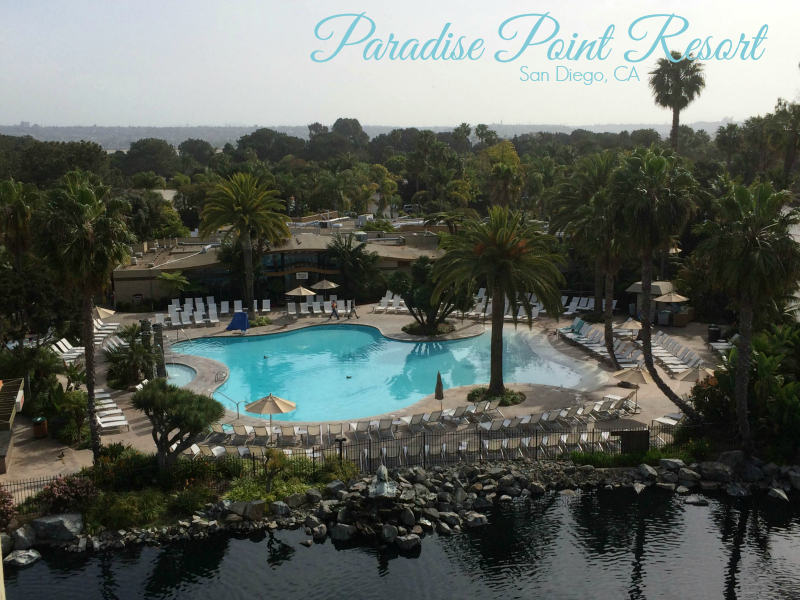 The last part of our long weekend adventure was a night at Paradise Point Resort. We were given a complimentary night, meal, and activities to facilitate our review. Paradise Point is located less than 5 minutes away from SeaWorld on it's own private island with private beaches.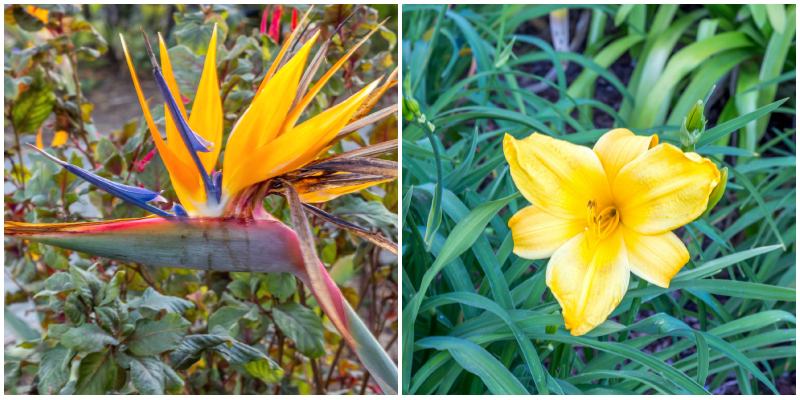 Before staying at Paradise Point I had actually never heard of it, but from talking to friends and reading all about it I was super excited to stay and play there. So we planned a low key day just to stay there and play on the beach and take advantage of their amenities. I'm so glad we did because we could have stayed for a week and never left the resort….there is so much for a family to do!
We had a bungalow that opened up onto to a private beach and cove. The kids were super excited to walk out our door onto the beach! Being in the cove meant that the water was mild and there were not a lot of waves unless a little boat went by.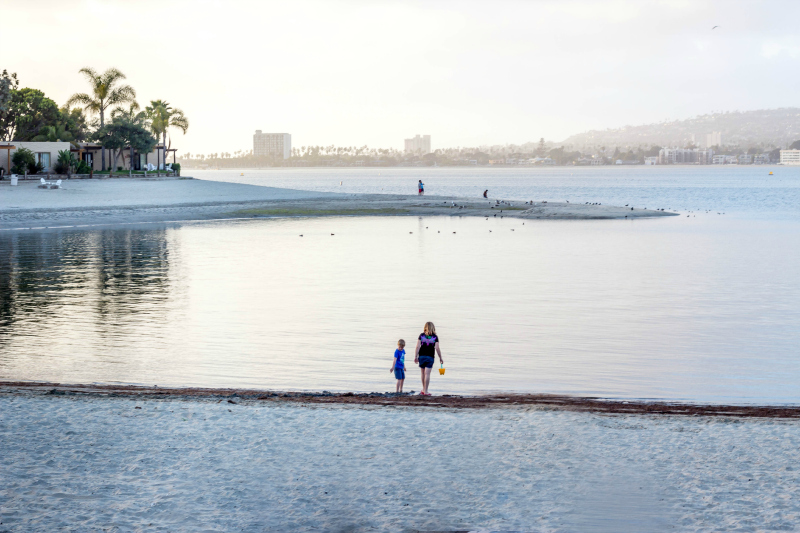 The staff were extremely friendly and the room was beautiful. The resort isn't new, but the rooms have been kept up and were modern and comfortable.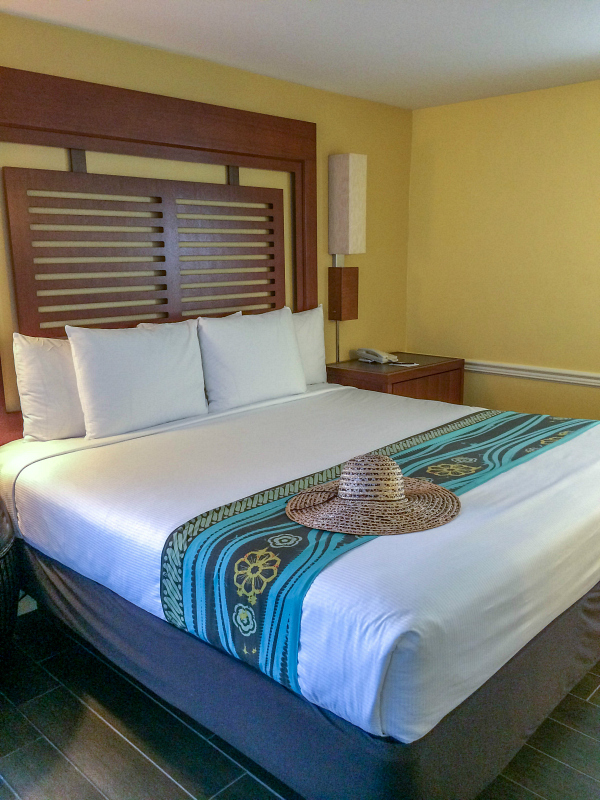 Some of the awesome features:
Private beaches
Fire pits
Mini golf
Family biking adventures
Bocce ball
Horseshoes
Croquet
5 pools
Several restaurants
Souvenir shop
Walking trails
Spa
Fitness center
Tennis, Basketball, and Ping Pong
Lookout tower to climb
Ponds and rivers throughout the property
And plenty of ducks and other sea birds
The property is beautiful and the perfect setting for a morning jog or after dinner stroll. We enjoyed this area with the pond, ducks, and lily pads a lot. The kids enjoyed watching the birds and checking out all the trees.
The kids could have hung out on the beach and built sand castles for days if we had let them. One of the highlights was making s'mores in our fire pit by the ocean. We had never done that before and we made some great memories (by the way…if you don't bring your own supplies you can pick up a s'mores kit and fire wood in the gift shop).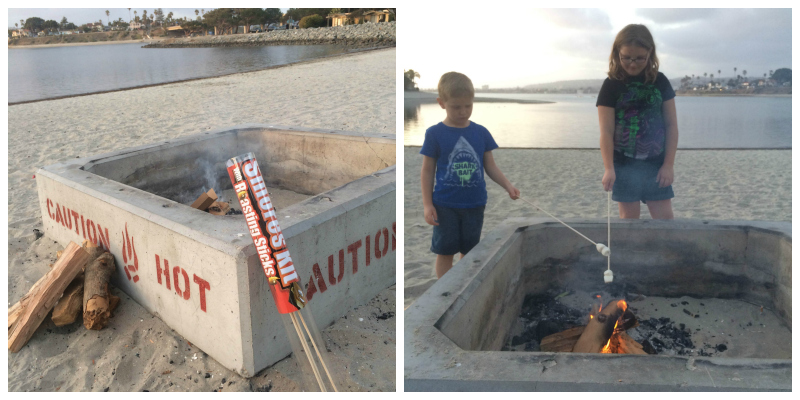 For supper (and breakfast the next day) we ate at the Barefoot Bar and Grill which overlooks the harbor. The food was delicious and you can't beat the atmosphere. If you do eat there…be sure to order the chips and salsa, then save some of your chips to share with the fish, sharks, and eel that live in the pond at the restaurant. (Thanks to our wonderful waitress for that tip.)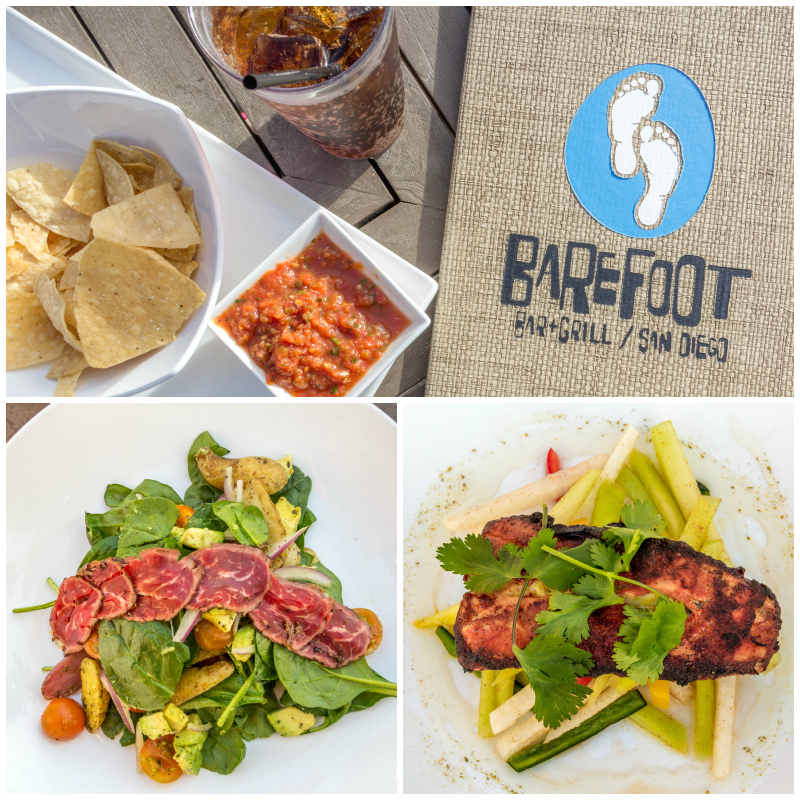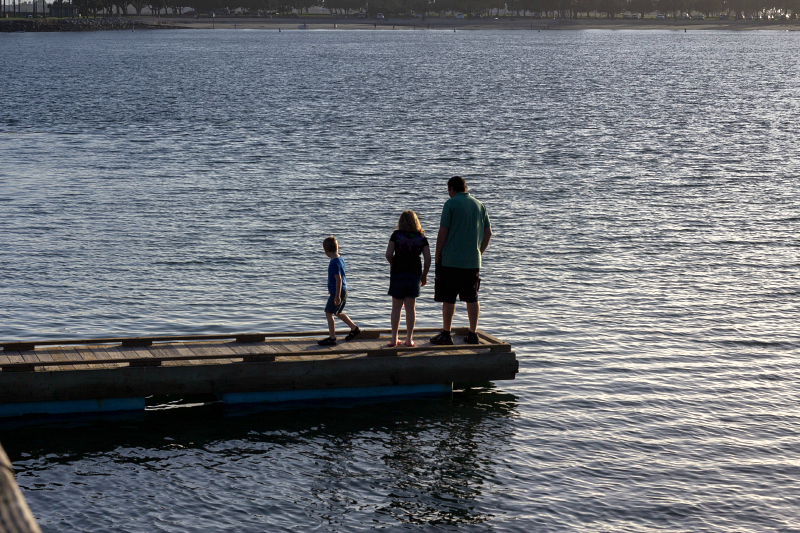 Before we left we climbed to the top of their look out tower for a better view of the area. It was 84 steps up and when you got to the top the views were really nice. We couldn't see the open ocean, but we could see all the surrounding area and the harbor. At the top of the tower was this really interesting design of rebar that is supposed to represent red-eared slider turtles.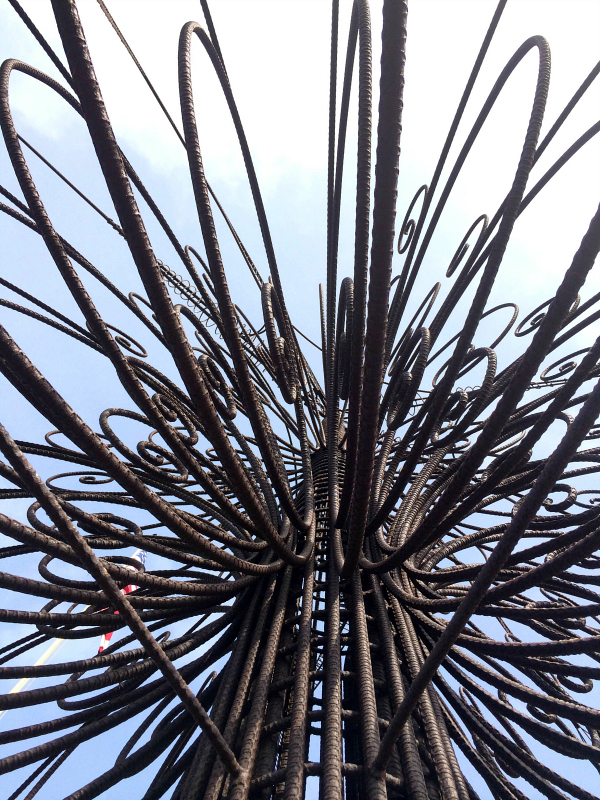 We can't wait for a trip back to Paradise Point during our next trip to San Diego.
Find out more about Paradise Point online | Facebook | Twitter |Instagram
Disclaimer: Paradise Point provided my family with a complimentary night, meal, and activities to facilitate my review. All opinions are my own.