This post may contain affiliate links. Please read my disclosure.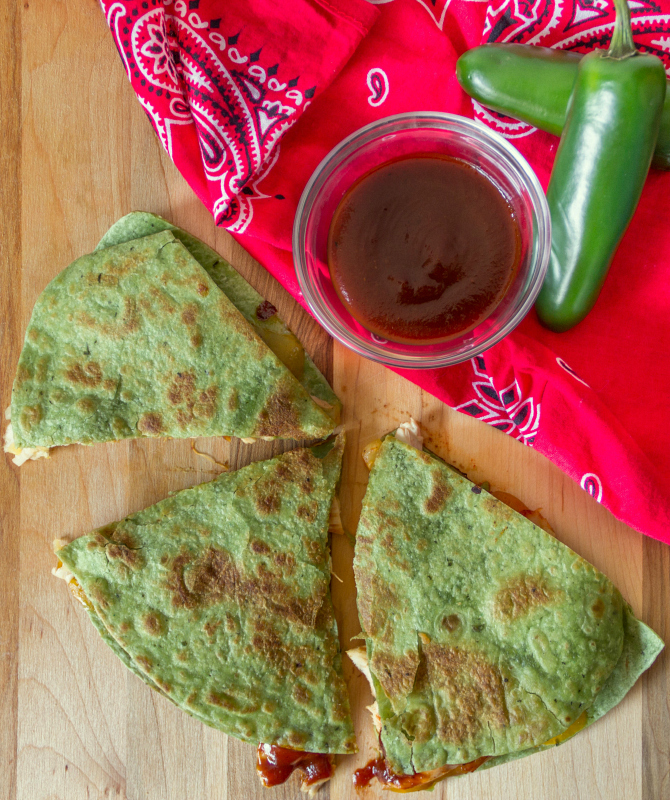 Suppers don't have to be a big elaborate process! In fact, several times a month I raid my fridge and figure out creative ways to use up the leftovers. Shopping trip days have recently meant we buy a big rotisserie chicken and then use the meat for meals over the course of the week. Sandwiches, soup, and pot pie just to name a few. I had just a little bit of leftover shredded rotisserie chicken in the fridge along with half a can of pineapple, and three spinach wraps. So I made Hawaiian BBQ Chicken Quesadillas!
We've had BBQ Chicken Quesadillas before, but the addition of the pineapple was amazing!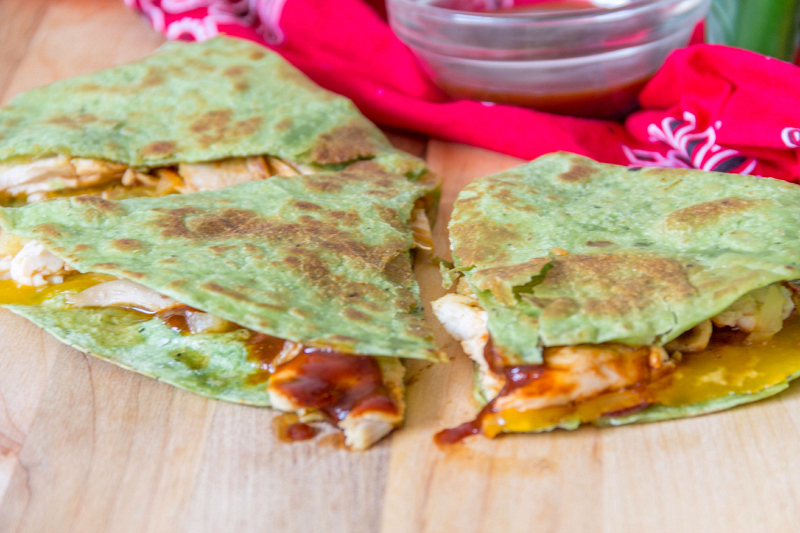 Do you ever have a creative leftover night? It's fun and it would spark your creative juices to challenge yourself. Cooking is my creative outlet. I usually only follow a recipe for baking and hardly ever for something like this…so please forgive the lack of real measurements for this recipe, but I know y'all can handle it. And the best part is that this supper (or lunch) is only a 15 minute recipe!!!! Yeah for#15MinuteSuppers!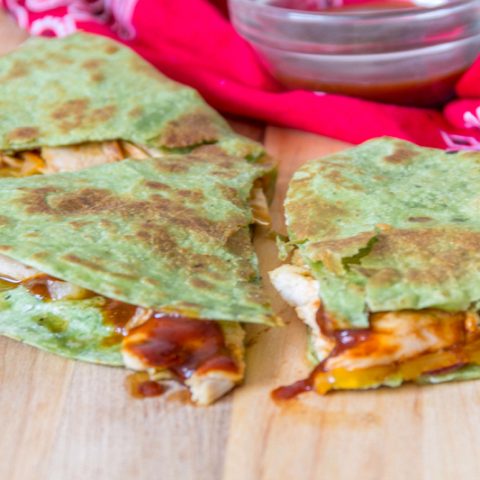 Hawaiian BBQ Chicken Quesadillas
Hawaiian BBQ Chicken Quesadillas are a 15-minute supper with the flavors of Hawaiian pizza! This recipe is great to make with shredded rotisserie chicken.
Ingredients
4 spinach wraps (or burrito-sized tortillas)
2 cups shredded rotisserie chicken
1 cup shredded cheddar cheese
bbq sauce (I like using a sweet heat bbq)
1 cup canned pineapple (chunks or crushed)
butter
Instructions
Preheat a large skillet to medium-high heat. Meanwhile butter one side of each tortilla and set aside.
Place one tortilla, butter side down, in the pan and sprinkle half of the tortilla with 1/4 cup cheese, 1/2 cup chicken, and 1/4 cup pineapple. Drizzle with BBQ sauce while quesadilla heats up.
Let quesadilla cook until the bottom starts to brown and the cheese is almost melted, then fold the tortilla in half (with the cheese on the inside) and flip over. When cheese is all melted, remove from heat.
Repeat process with remaining tortillas. Dip slices in warmed BBQ sauce. Enjoy
Need more quick 15 minute recipe ideas? Check out these other great #15MinuteSuppers!
Follow 15 Minute Suppers on Facebook | Twitter | Instagram | Pinterest
and look for the #15MinuteSuppers hashtag too!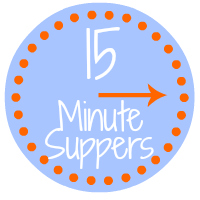 BLOGGERS: Would you like to join us at #15MinuteSuppers? We'd love to have you! Please check out the 15 Minute Suppers website or ask to join the Facebook group (for bloggers) to participate on Fridays…we'd love to have you join us.