This post may contain affiliate links. Please read my disclosure.
I have been making this drink for years. It's so easy and refreshing too! I make this in individual servings, but it could easily be turned into a punch with some frozen fruit or sherbet. I probably shouldn't even call it a recipe….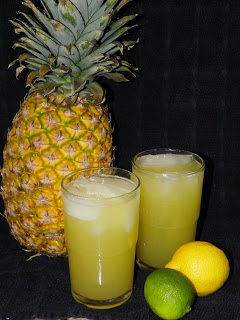 Pineapple Cooler
-100% pineapple juice
-lemon/lime soda
Combine equal parts of pineapple juice and soda. Add ice and a straw. Drink!