This post may contain affiliate links. Please read my disclosure.
I love seeing all the jack-o-lanterns lit and lined up on Halloween night. These Pumpkin Carving Tips will help you take some of the mess & stress out of this fun family activity.
Be sure to sign up for my email list….seasonal recipes in your inbox every week!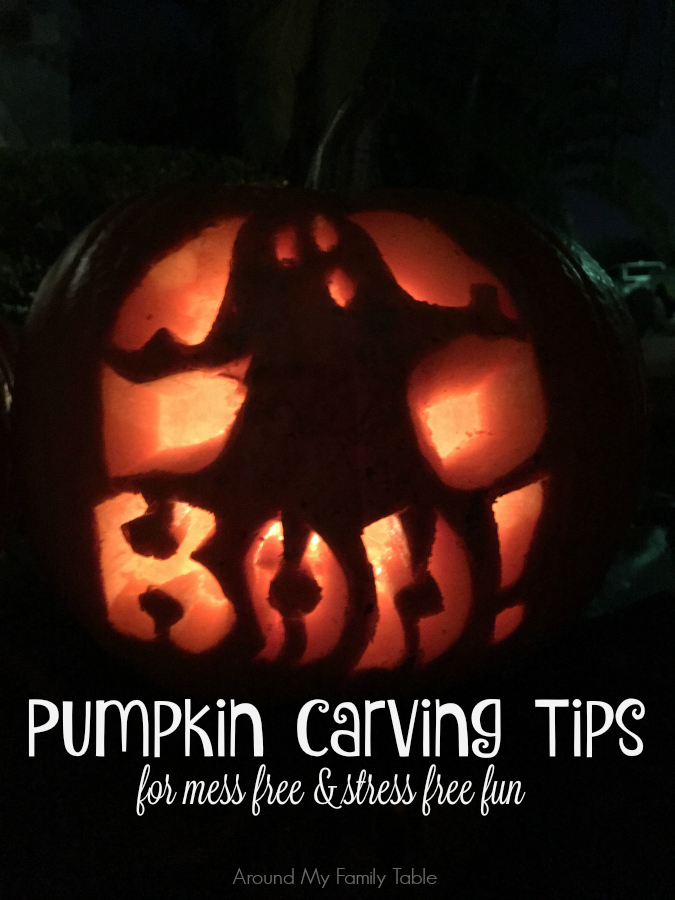 Pumpkin Carving Tips & Tricks
Pumpkin carving is one of my kids favorite Halloween activities, but it can get a bit messy with all the seeds and pumpkin guts! I have learned that I bit of planning goes a long way in making it enjoyable. You may want to assist younger children, but everyone can have fun coming up with something unique. Smiling jack-o-lanterns, gross ghouls, and creepy creations will all be easier to create with these pumpkin carving tips.
Pumpkin Carving Tips
Here are my top Halloween Pumpkin Carving Tips…do you have one that I missed. Leave me a comment and let me know.
Use plastic tablecloths (from the dollar store) to easily throw away all the mess when pumpkin carving finished.
Big plastic cheap halloween buckets come in handy. You can use one for tools, one for pumpkin insides, and one for seeds. Wash them when finished and you can reuse for candy collection.
Clean the pumpkins with soapy water and pat your pumpkins dry with Bounty paper towels. Bacteria speeds up pumpkin decomposition, and this will help them last longer.
Star Wars Pumpkin Carving Kit
If you are using a pattern, tape the design to the pumpkin and transfer with a toothpick or small carving tool trace your design with small dots. If you freehand a design, dry erase markers can be wiped away with wet paper towels should you make a mistake. Check out the new Star Wars templates, which include a bunch of porgs, BB-8, and all your favorite characters. Be sure to pick up a Star Wars pumpkin carving kit to bring these designs to life!
My daughter asked to have more generic Disney themed Pumpkin Carving next year. I wonder if she'd do a Disney Princess pumpkin carving party???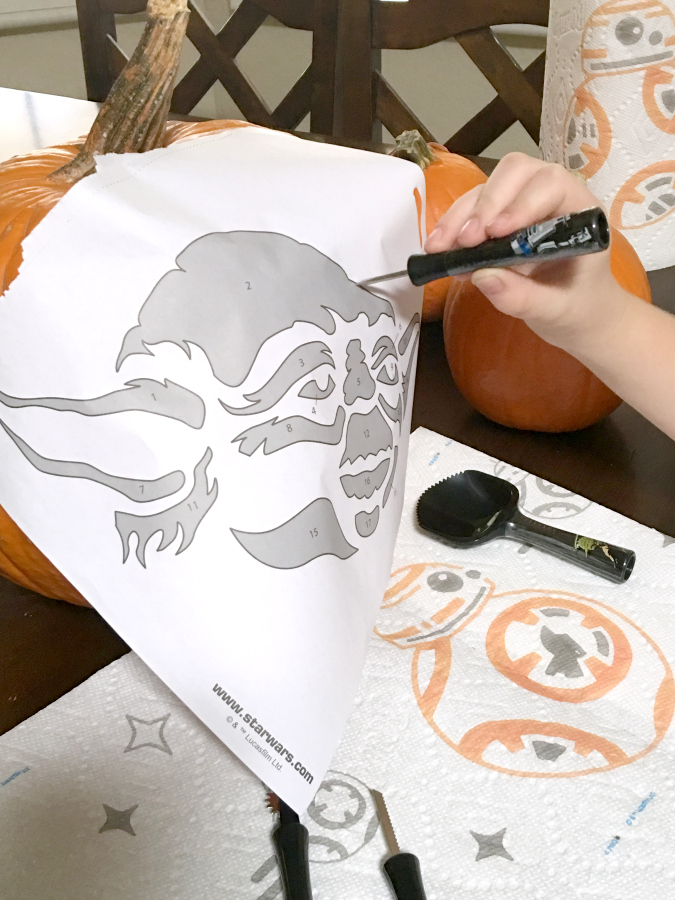 To make the dots show your pattern, you can sprinkle and rub flour into the pinpricks.
Wear old clothes or an apron.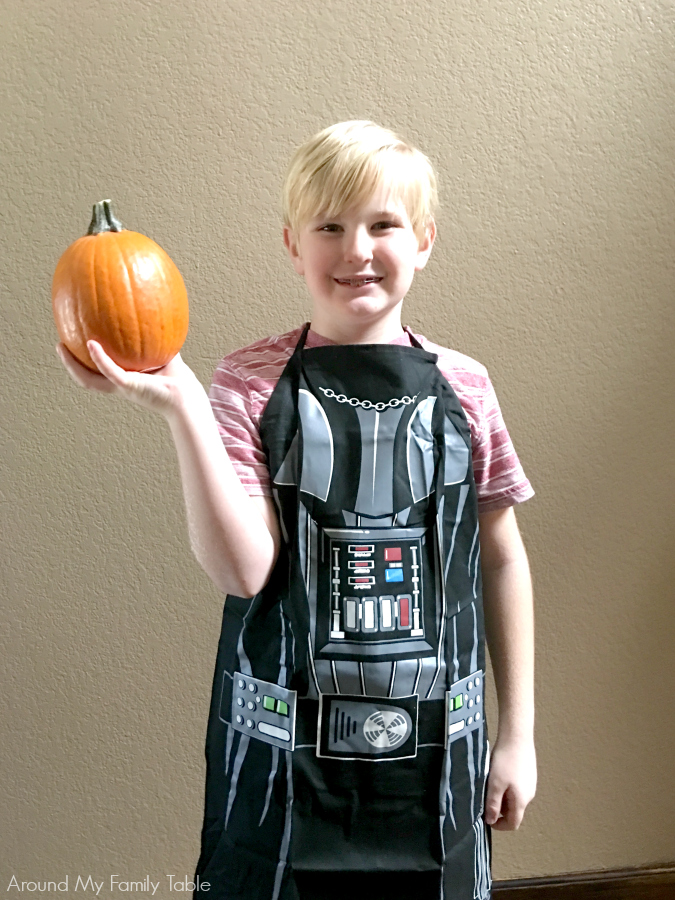 Thinning out the wall of your pumpkin to about an inch will make it easier to carve. It will also help prevent mold to get all those stringy bits out.
Create teeth, noses, ears, and other fun parts with the scraps. Toothpicks can hold extra pieces to the pumpkin.
Easy Star Wars Pumpkin Carving
Use LEDs or CFLs strands or tea lights inside your pumpkin. They last longer, and help the pumpkin last longer since they don't heat up the insides.

Disclaimer: This is a sponsored post for Bounty. All opinions are honest and 100% my own.