This post may contain affiliate links. Please read my disclosure.
Got leftover turkey? Check out my holiday leftover hacks and make these delicious day-after Thanksgiving Sandwiches.
Be sure to sign up for my email list….seasonal recipes in your inbox every week!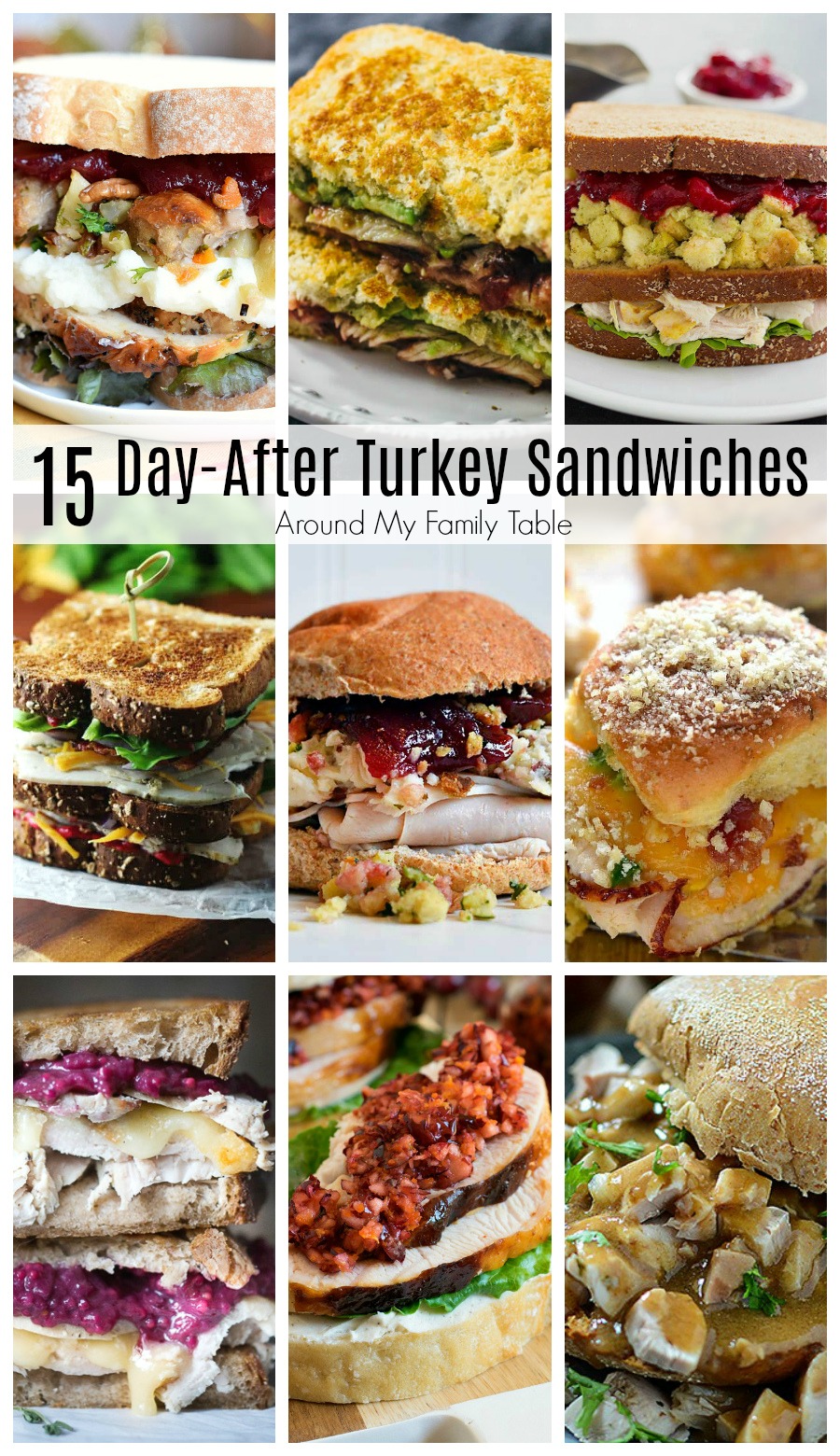 Creative Turkey Sandwiches
Anything that makes the holidays easier is a win in my book. There is so much to do around this time of year that shortcuts are not only welcome, but they are absolutely necessary. Meal planning, shopping, parties, and I'm always adding more to the "to do" list; therefore, I am constantly looking for ways to make things simpler so that I can enjoy spending time with my loved ones. One thing I've found is that I really enjoy is using up our leftover turkey in creative ways. It saves money, saves time, and saves my sanity.
I really tend to go overboard on Thanksgiving dinner. I make tons of food, which, of course, results in tons of leftovers. It is a lot of work and I'm always exhausted by the end of the day, so I love to kick back and relax the day after with a delicious turkey sandwich. That means we rely on the yummy leftovers for our meals. Our personal family favorite is a turkey sandwich on dinner rolls. There are so many ways to dress it up to turn it from being boring, dreaded leftovers to a spectacular day-after meal that will please even the pickiest eater.
Every year we add to the hustle and bustle of the season. I like to remind myself that it's okay to take shortcuts because ultimately what matters most is time spent with family and friends. Why not hack your holiday leftovers and create something special? Whether you're worn out from a long day of cooking and need a break, or you're gearing up for some Black Friday shopping, making any of these sandwiches with holiday dinner rolls would be super fast, easy, and delicious. These cold and hot turkey sandwiches ideas are great after Christmas too!
Day-After Thanksgiving Turkey Sandwich Ideas
Thanksgiving Leftovers Sandwich
Garlic Bread Open Faced Turkey Sandwiches
Thanksgiving Leftovers Sandwich
Ross Geller's Thanksgiving Sandwich
Friend's Inspired Thanksgiving Turkey Sandwich Recipe
Leftover Turkey and Cranberry Sandwich
Open-Faced Turkey Sandwiches (using Leftover Turkey)
Turkey, Apple, & Cheese Panini with Hot Pepper Jelly
The Ultimate Leftover Turkey Club
Jalapeño Popper Baked Turkey Sandwiches
Turkey Brie Grilled Cheese Sandwich with Cranberry Mustard