This post may contain affiliate links. Please read my disclosure.
I'm excited to share these easy and yummy Salty Nougat Fudge Brownies with you!! Now the Mr. absolutely loves brownies! Dark chewy fudgy brownies!! I have for you today these amazing brownies that started with a mix!! I usually start with a mix and bump it up a notch and today's recipe is no exception!!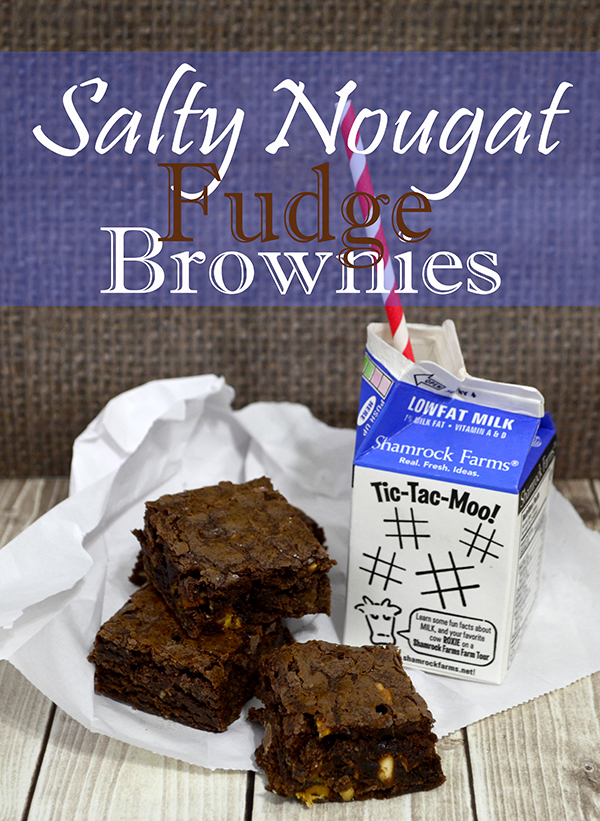 I used my favorite boxed brownie mix! Betty Crocker Fudge Brownie mix the family size and I baked in a 9″x9″ pan!! Normally I just follow the directions on the back of the package but this time I made a few substitutions simply because I had them on hand and I have to tell you I loved the results!!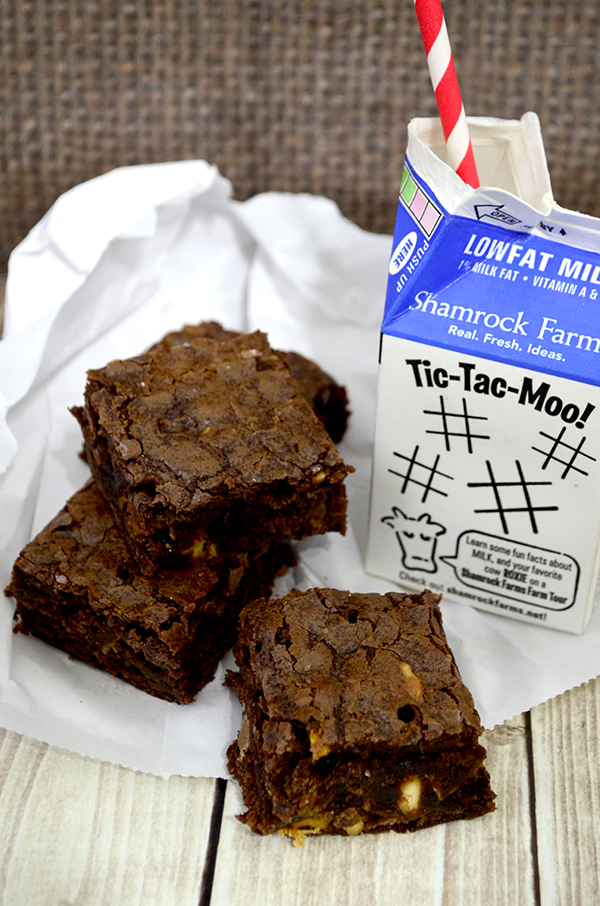 Now when you buy buttermilk you have to buy a huge container and seriously you will never use the whole thing and I have yet to find anyone who actually drinks the stuff!! So I decided to replace the water in the mix with my over abundance of buttermilk!! I also swapped out 1/3 cup of oil for 1/3 cup of melted butter!! These small changes made such a difference for me it was amazing!! The brownies were moist and chewy and baked up so nicely!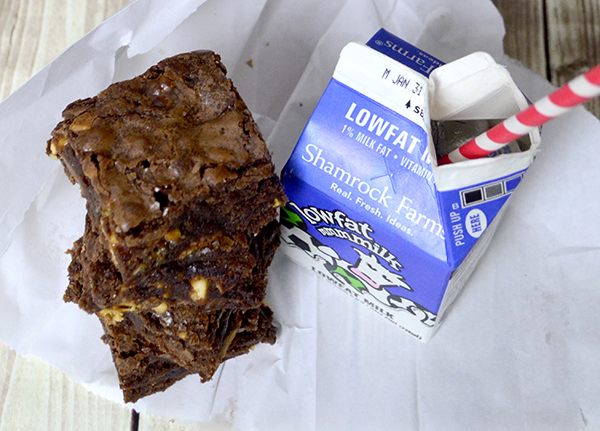 The addition of chopped peanuts, snickers bars and milk chocolate chips sent these brownies over the top!!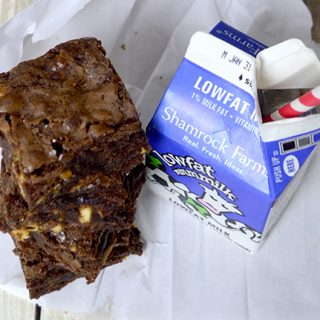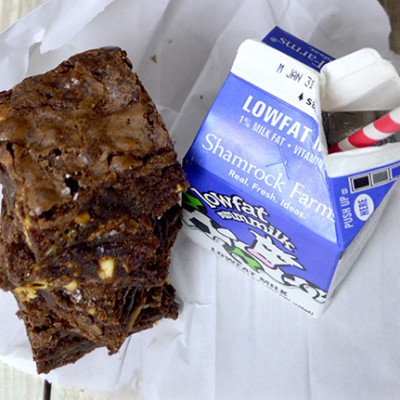 Salty Nougat Fudgy Brownies
These fudgy brownies are filled with Snickers candy, chopped peanuts, and chocolate chips. They're made from a boxed brownie mix, so it's an easy recipe that everyone will love!
Ingredients
1 Betty Crocker Fudge Brownie mix 18.3 oz box
2 eggs
1/3 cup vegetable oil
1/3 cup melted butter
1/4 cup buttermilk (you can use water if you do not have buttermilk)
2 teaspoons vanilla
1/2 cup chopped dry roasted peanuts
2 Snickers bars, chopped
1/2 cup milk chocolate chips
Instructions
Line a 9"x9" pan with parchment paper with about 2 inches over hang. Spray with cooking spray and set aside. Preheat oven to 350 degrees F.
Prepare brownie mix according to package directions, making substitutions with buttermilk and butter. Add in vanilla extract and mix thoroughly. Add in chopped peanuts, candy and chocolate chips. Pour into prepared pan and bake in 350 degree oven for 35 minuets.
Remove from the oven and let cool for 10 minutes in the pan then remove from pan using the parchment paper to lift out of the pan let cool completely before cutting into squares.
What are your favorite additions to a brownie to send them over the top???