This post may contain affiliate links. Please read my disclosure.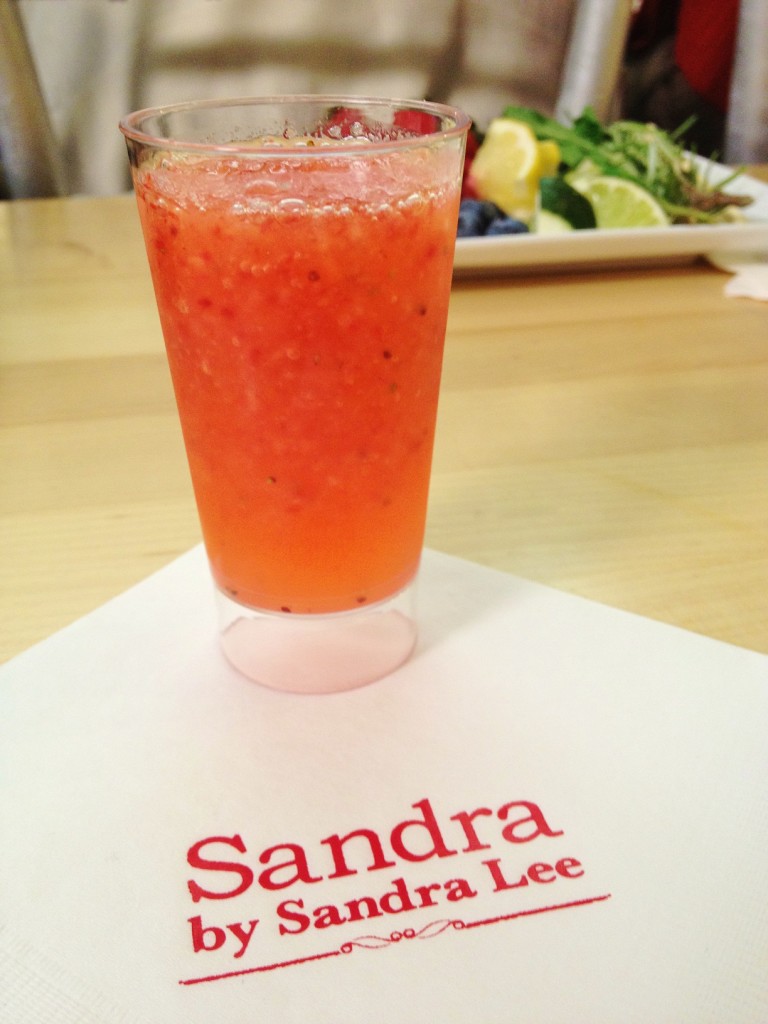 A little over a week ago, I was wisked off to New York City for a small event with Sandra Lee, from Semi-Homemade on Food Network. It was an amazing trip and I can't wait to share all of it with y'all this week! I toured around Manhattan for a few hours with a few Denise from Creative Kitchen Adventures and Kristen from Dine and Dish. We had a blast, but I will share those adventures later this week too!
I so wish I could take credit for this recipe, but it was served at the event and Sandra rattled off the recipe and I wrote it down because it was DELICIOUS! and I just knew y'all would love it! However, there are not precise ingredient measurements for the drink because I figured, if you are like me, then you will adjust to your specific tastes anyway. This is just a guideline!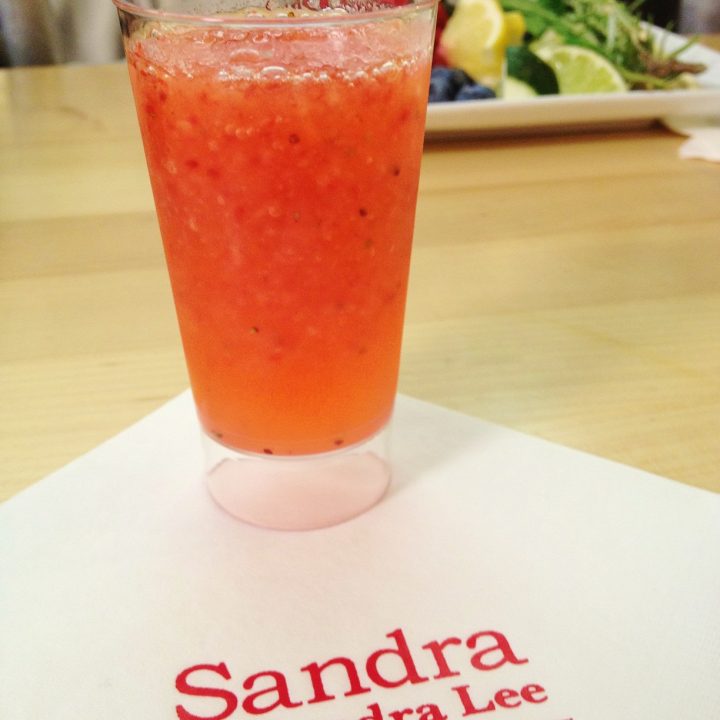 Sandra Lee's Strawberry Daiquiri
This strawberry daiquiri recipe is from The Food Network's very own, Sandra Lee!
Ingredients
3/4 part vodka
2 parts orange juice
1/4 part gin
Dash cognac
Lime juice
Strawberries, blended
Simple syrup, to taste*
Instructions
Combine first 6 ingredients together in a large pitcher. Stir well to combine. Add simple syrup to taste.
*To make simple syrup, combine equal parts of sugar and water in a small saucepan over medium heat. Bring to a boil and stir until sugar is fully dissolved (about 5 minutes total).