This post may contain affiliate links. Please read my disclosure.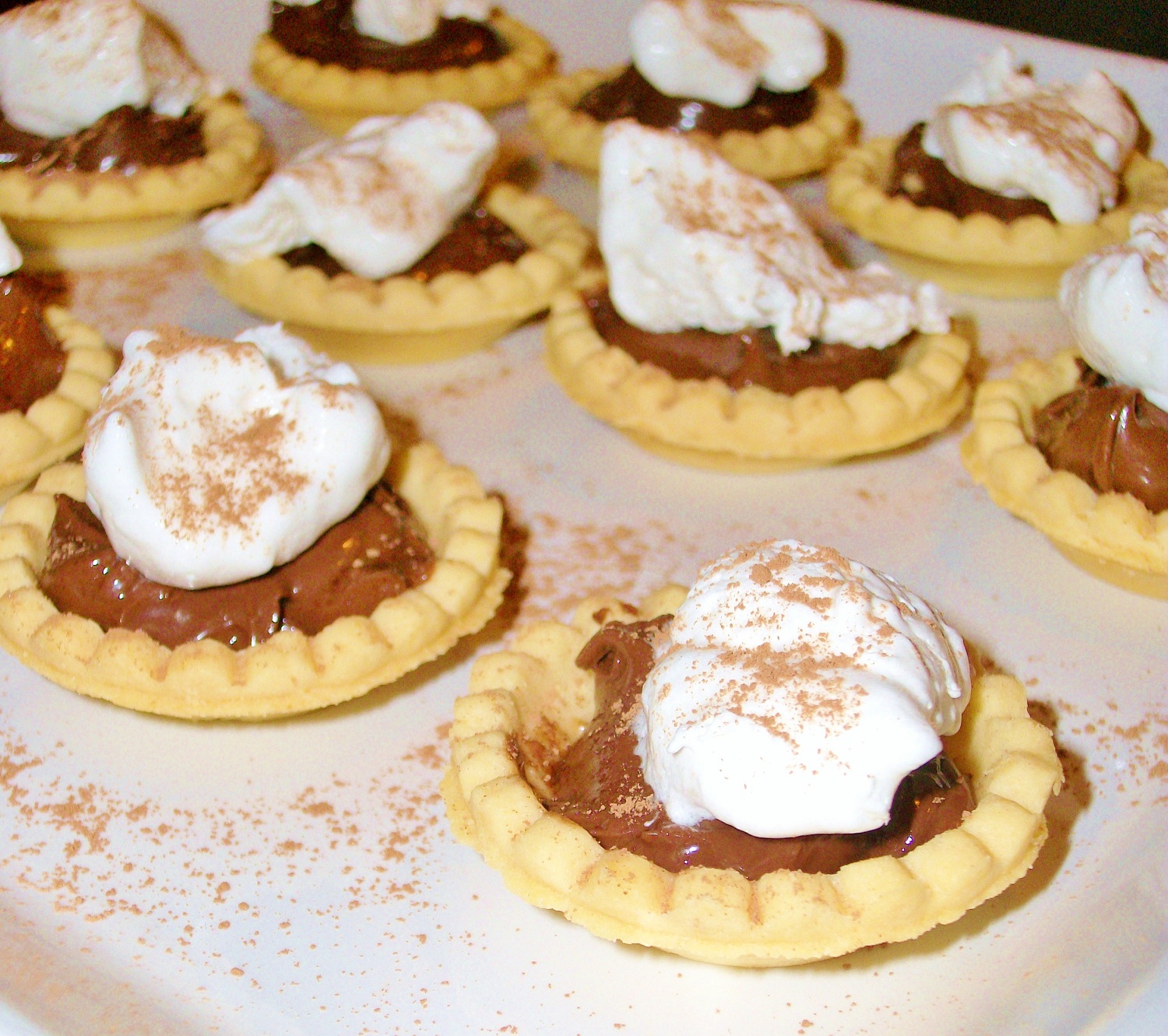 All my best friend can do these days is talk about Nutella
. The same week she started talking about, I had a post on Tip Day Thursday from Ms.enPlace about her Nutella Nests. I felt like the world was telling me to try Nutella! Holy cow!!!! What have I been missing all these years. It was wonderful!
My inspiration for this dessert is from the Nutella Nests. I just didn't have all the ingredients on hand, so I scrounged around and came up with this instead. It was the perfect bite…chocolately, nutty, cream, crunchy, sweet, savory…everything rolled into one tiny bite.
Shortbread Nutella Bites
Premade mini shortbread cookie cups (or make your own)
jar of Nutella
whipped cream
chocolate bar shavings or cocoa powder for garnish
Take cups out of package, put a tablespoon or so of Nutella in each cup. Top with whipped cream and garnish with chocolate bar shavings or cocoa powder. Try to eat only one or two and not the whole plate….
Option: If your cups are bigger than bite-size, then you can add a little scoop of vanilla or chocolate or mocha ice cream for a change.