This post may contain affiliate links. Please read my disclosure.
This post is in partnership with Albertsons & Safeway.
This Iced Skinny Vanilla Latte is a classic coffeehouse drink, but it's super easy to make at home for a fraction of the coffeehouse prices.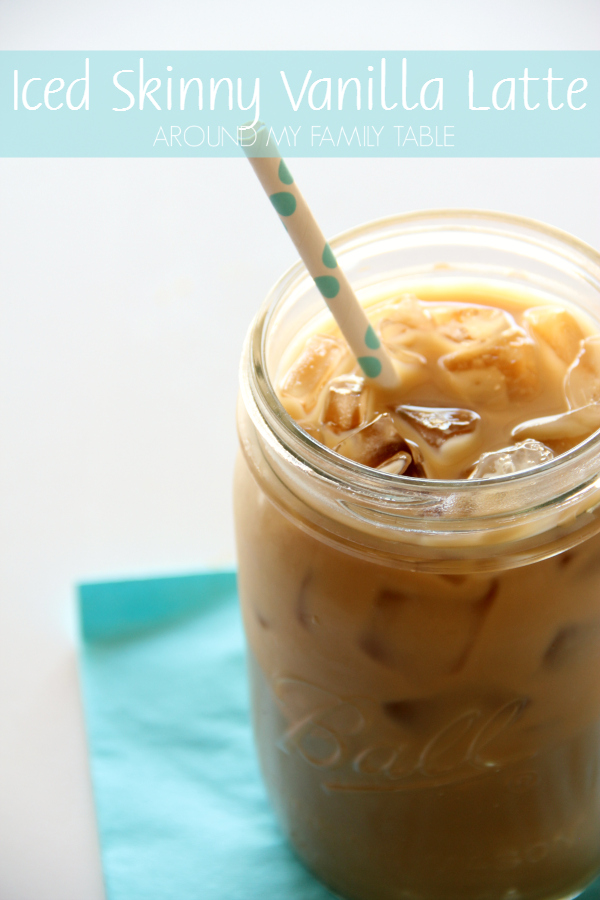 I love running through the local coffeehouse drive through on the way home from dropping off the kids from school, but my debit card doesn't like it so much. So, I've been on a mission to find ways to create my favorite coffee drinks at home. Besides being cheaper, I can make them with ingredients that I know and love.
A couple weeks, I attended an event in Los Angeles to learn about the new line of products that are hitting stores (like Albertsons, Safeway, and many more) nationwide. While I was there, I got to try tons of products and I totally fell in love with their line of coffee and coffee enhancers.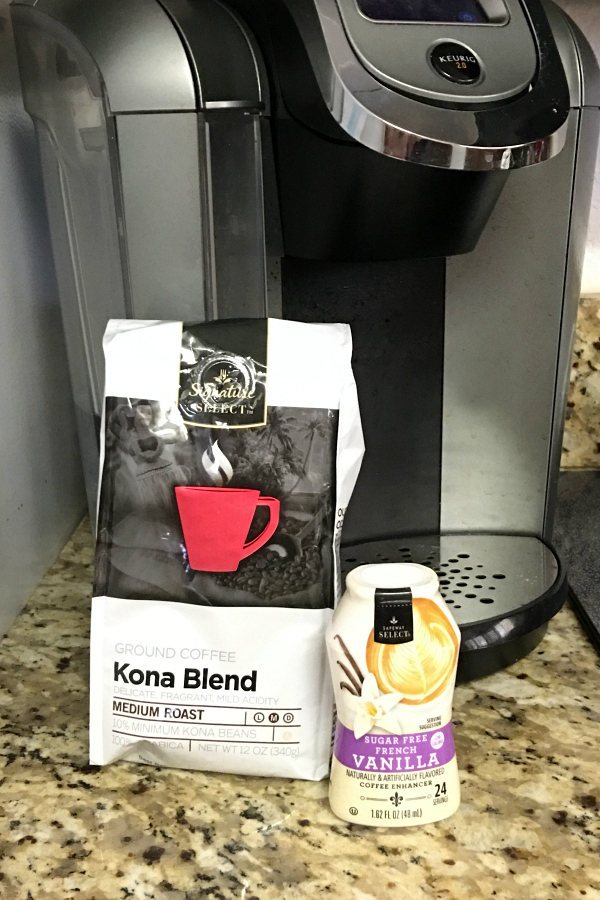 I spent a couple days with some friends learning all about the new product line. The location was absolutely stunning and I could write a whole post about the beautiful house we were in, plus being in the kitchen with Tiffani Thiessen from Dinner at Tiffani's (and Saved By The Bell & 90120) was amazing! The executive chef, Jeff Anderson, from the Albertson's Culinary Kitchens & Technical Center was also there and really encouraged us to think outside the box by using traditional ingredients in new and exciting ways.
I just love how easy it is to pull off my favorite latte with one simple little ingredient.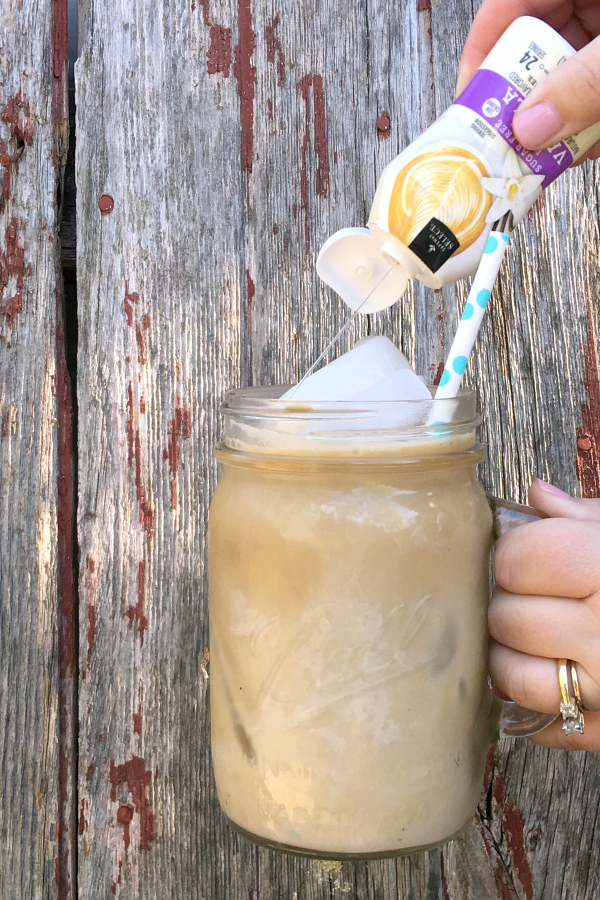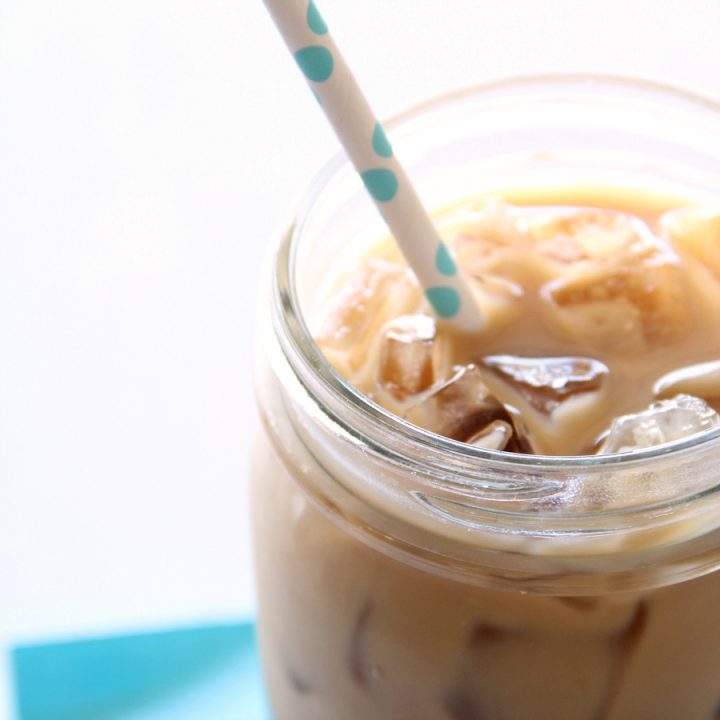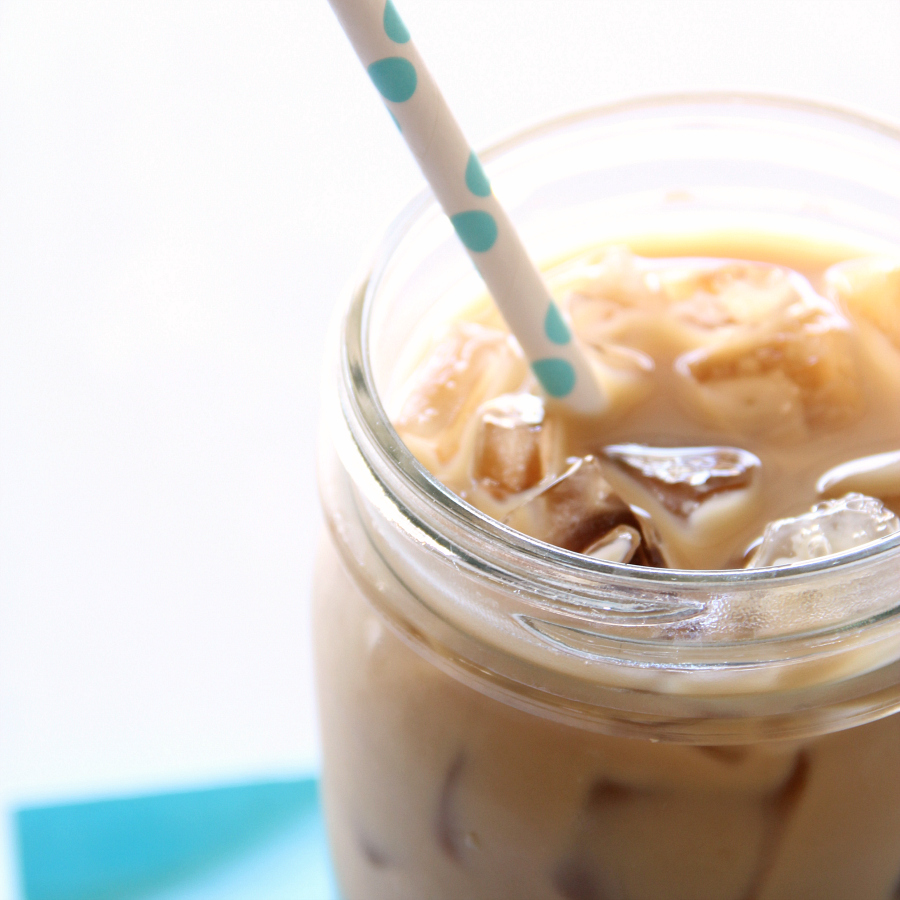 Iced Skinny Vanilla Latte
A skinny vanilla latte made at home will save you money and time! You will never want coffee shop lattes again!
Ingredients
1/2 cup Signature SELECT Kona Coffee, double strength brewed (or espresso)
1 cup milk (2% or soy or almond)
1/2 -1 tsp Signature SELECT Sugar Free French Vanilla Coffee Enhancer
ice
Instructions
Let coffee cool down for 10-15 minutes or prepare ahead of time and store in the refrigerator.
Fill a 12 oz mug full of ice and add coffee, milk, and vanilla coffee enhancer. Gently stir, then add a straw and enjoy.
Nutrition Information:
Amount Per Serving:
Calories:

40
Total Fat:

2g
Carbohydrates:

3g
Protein:

2g
The Signature line is made up of over 4000 items — everything from tea bags to prepared soups from hand sanitizer to ibuprofen. You name it and they probably make it! They will be in the Albertsons family of over 2300 stores nationwide and have a money back guarantee. I can't say that I've tried everything, but my family and I have loved the quality of everything that we've tried so far.
Get creative and come up with some of your own #MySignatureMoments. How will you take these ingredients and turn them into something your family will love?
Disclaimer: This post is in partnership with Albertsons & Safeway. Recipe, photos, and opinions are my own.