This post may contain affiliate links. Please read my disclosure.
Warm and delicious, this Slow Cooker Chicken Pot Pie is hands down the easiest chicken pot pie you'll ever make.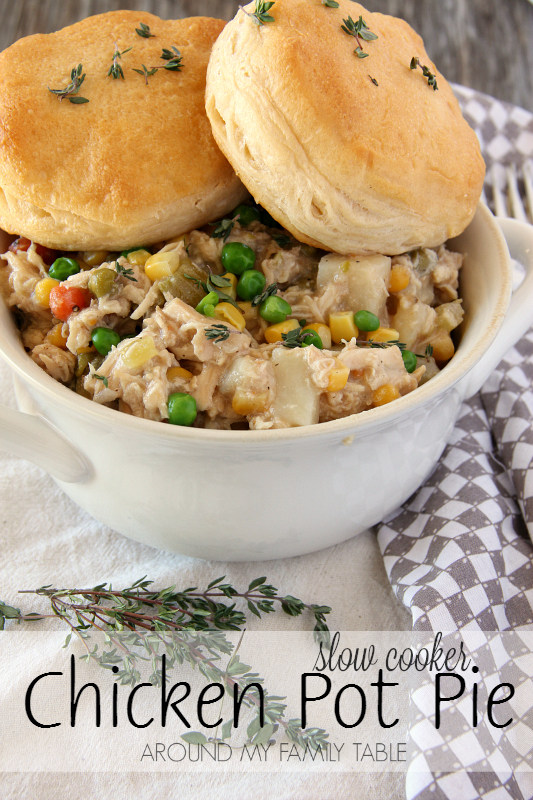 The best part about a chicken pot pie is the gooey warm center! And this slow cooker recipe is filled with that yummy, warm, delicious chicken center with tons of vegetables. I LOVE green peas in my chicken pot pie, so I always add way more than I probably should. Luckily, no one has complained yet.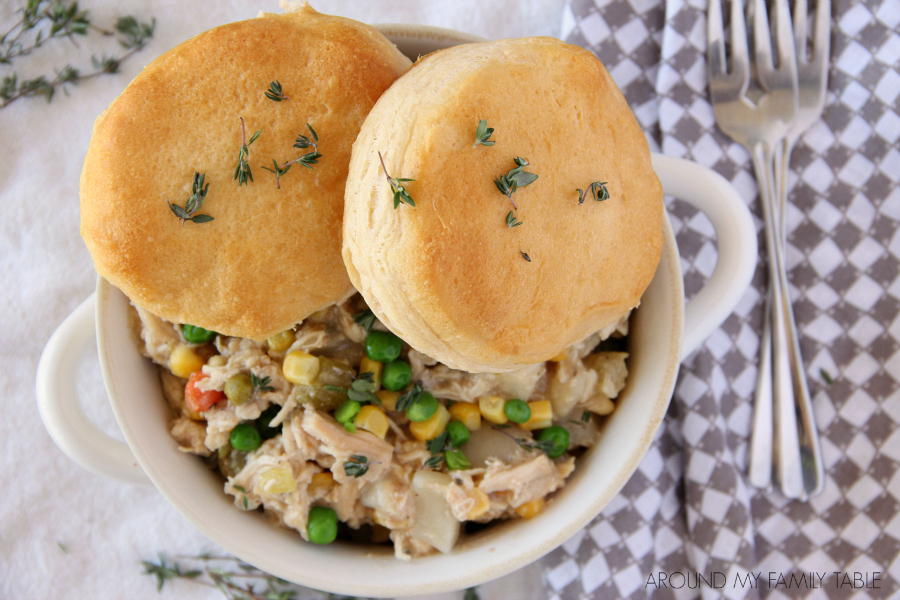 I'm excited to be working with Reynolds for the next couple of months. I've always been a huge fan of their products, especially their slow cooker liners. They make clean up super duper easy, especially for those recipes you know there is going to be a caked on mess. OK who am I kidding… I use them almost every time I use my slow cooker. They make for easy clean up with no baked on mess. Simply just throw out the liner. No scrubbing required.
Use your favorite biscuit recipe for topping the warm gooey chicken mix or you could cheat and buy store-bought canned biscuits. I won't tell, if you won't!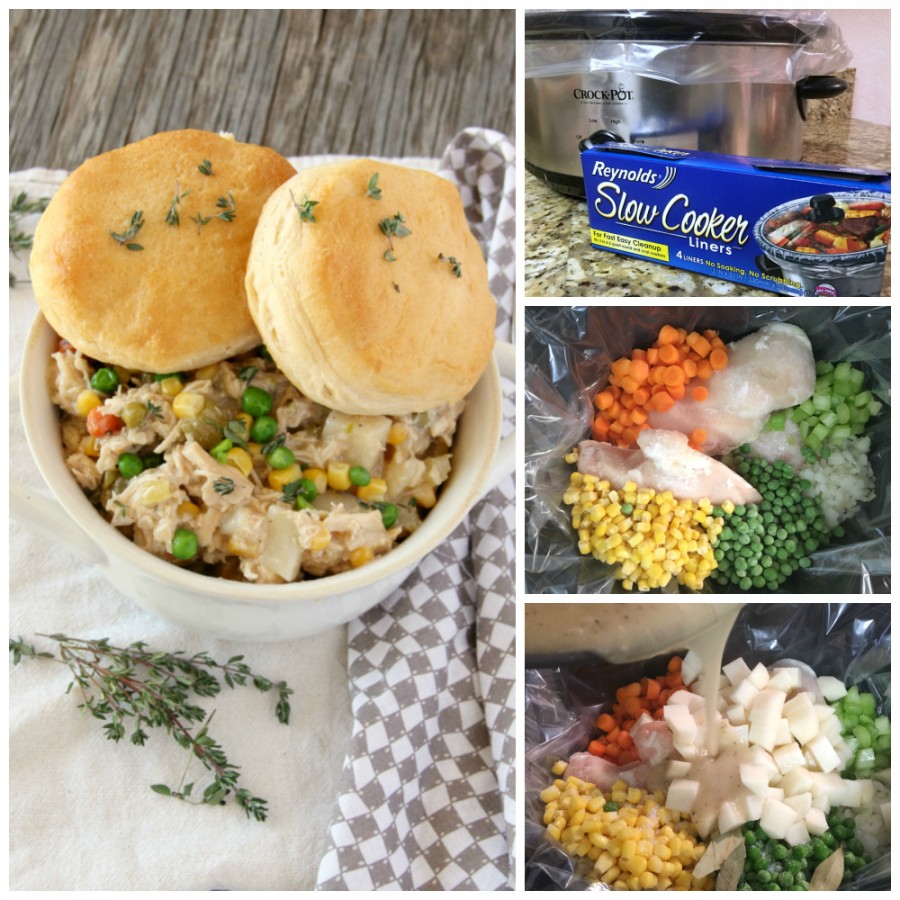 I've got you covered, if you're looking for more slow cooker recipes?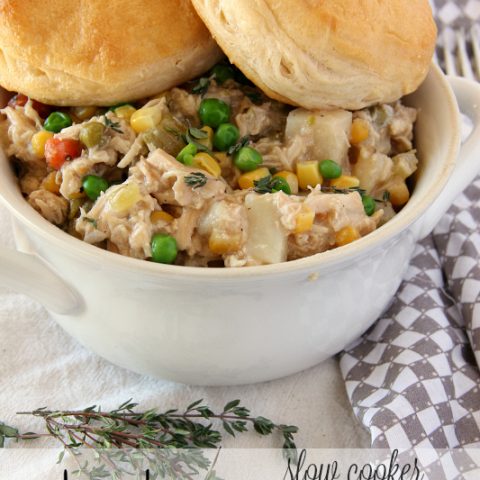 Slow Cooker Chicken Pot Pie
Total Time:
6 hours
20 minutes
Warm and delicious, this Slow Cooker Chicken Pot Pie is hands down the easiest chicken pot pie you'll ever make.
Ingredients
1 pound boneless, skinless chicken breasts
3 small potatoes, peeled and diced
1 small onion, diced
2 carrots, peeled and diced
2 stalks celery, diced
3 bay leaves
1 cup corn kernels, (frozen or canned)
1 cup frozen peas
biscuits (homemade or canned)
salt & pepper
[b]For the sauce[/b]
4 tbls butter (I used dairy free)
3-4 cloves garlic, finely minced
1/2 cup all-purpose or gluten free flour
2 cups chicken stock (low sodium)
2 tsps poultry seasoning
1/2 tsp dried thyme
1/2 tsp dried basil
1/2 tsp dried oregano
Instructions
To make the sauce, melt butter in a large saucepan. Add garlic and cook for about 1 minute. Lower heat and whisk in flour until lightly browned for about 2 minutes.
Gradually whisk in chicken stock, poultry seasoning, thyme, basil, oregano. After lumps are whisked out, increase to medium high heat. Cook, whisking constantly, until the sauce begins to thicken, season with salt and pepper.
Place a slow cooker liner in slow cooker pot.
Add chicken to the pot, then add potatoes, onion, carrots and celery. Stir in chicken stock mixture and bay leaves. Cover and cook on low heat for 4-6 hours or high for 2-3 hours. Add corn and peas during the last 30 minutes of cooking time.
Remove chicken from the slow cooker and chop/shred the chicken then return to the pot with any juices. Cover and keep warm for an additional 30 minutes.
Prepare biscuits according to recipe or package instructions.
Serve chicken immediately topped with biscuits.

Disclaimer: This post is in partnership with Reynolds. Recipe and opinions are my own. #ReynoldsCrowd