This post may contain affiliate links. Please read my disclosure.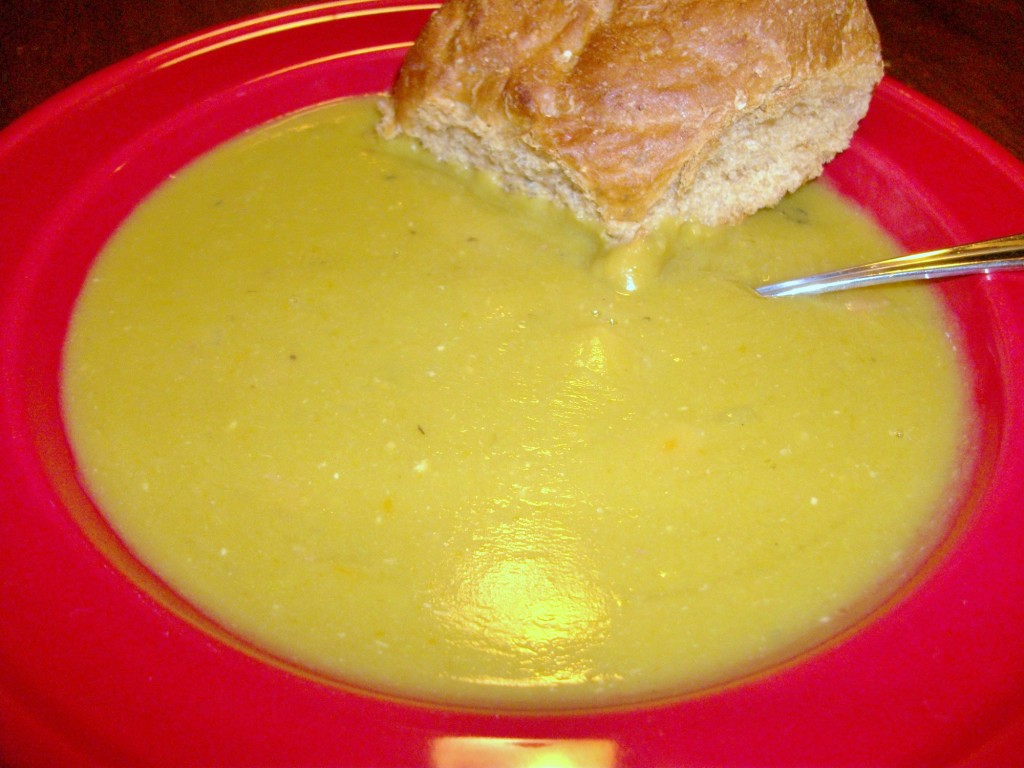 I grew up eating Split Pea Soup from a can and I really did love it. However, I try not to use too many canned soups because of the sodium content. I found this recipe which uses a leftover ham bone (think Christmas and Easter leftovers) and the best part is that it cooks in the slow cooker.
Disclaimer: Split Pea Soup is not pretty to look at, but it tastes great!
And the winner of the Glee Gum: Make Your Own Gummy Candy Kit is Brenna, who said. "Follow on FB." Congrats Brenna! I will email you today to get your shipping info. Thank you to all who entered!
Slow Cooker Split Pea Soup
8-10 cups water (or equivalent beef or chicken stock)
1 large ham bone (plus extra diced ham)
2 cups dried green split peas
2 large carrots, peeled and diced small
2 medium onions, chopped small
2 large celery ribs, include leaves, chop small
1 large bay leaf
2 beef bouillon cubes
1 teaspoon salt
1/4 teaspoon black peppercorns, crushed
1 pinch dried thyme
Rinse peas well in cold water and add to slow cooker. Add remaining ingredients to slow cooker. Cook on low for 6-8 hours.
Remove ham bone and cut off any remaining ham, cut into bite size pieces and return to soup. Add additional diced ham if you wish.
Discard ham bone and bay leaf. Adjust seasonings to taste.
If you like a smooth soup, then puree' in batches using a food processor, blender, or immersion blender (my fave). Or you can eat the soup without puree'ing.
**If soup is too thick, add more water to your desired consistency.