This post may contain affiliate links. Please read my disclosure.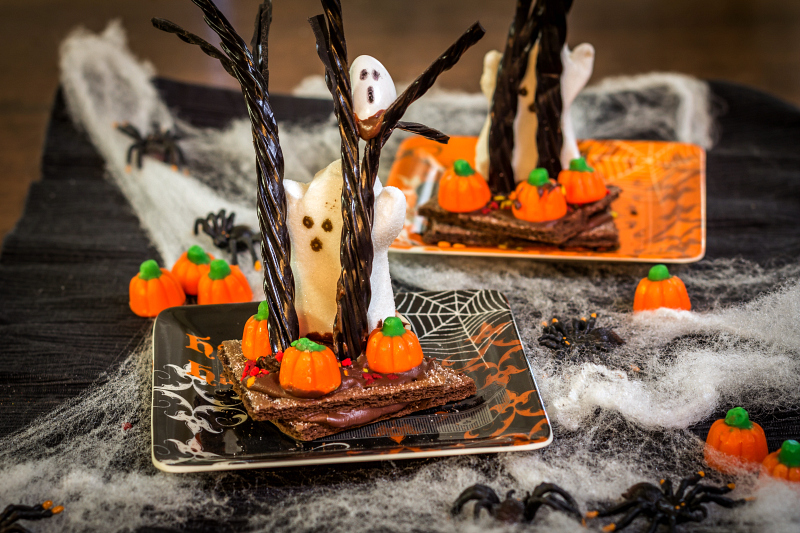 Oh my goodness…these are so stinkin' adorable and were so much fun to make. Last week was fall break and my kids had some friends over and for an easy craft and snack, we all put together these Spooky Halloween Candy Trees. I'm pretty sure you know that I love this time of year and I love sharing tasty Halloween treats with everyone, in fact I've been on such a pumpkin kick the last couple weeks that I bet y'all are excited for a little change.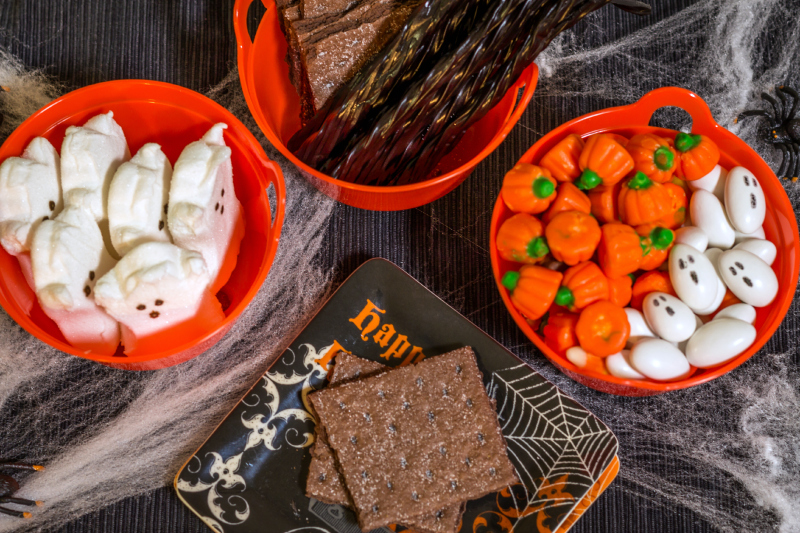 I put out a little spread of chocolate graham crackers, marshmallow ghosts, pumpkin candies, candy almonds, and black licorce. The black licorce becomes the trees for the spooky treats. Cute one end with a pair a scissors. Then insert one tip of the scissors into the middle of licorce and cut about 1/3 of the way down, then cut the other side. Next cut each of those halves in half, creating 4 "branches". The branches only go down about 1/3 of the length of the licorce.
I used a black edible marker to make eyes and a mouth on the candy almonds for ghosts. Yes, we had a lot of ghosts at in our trees!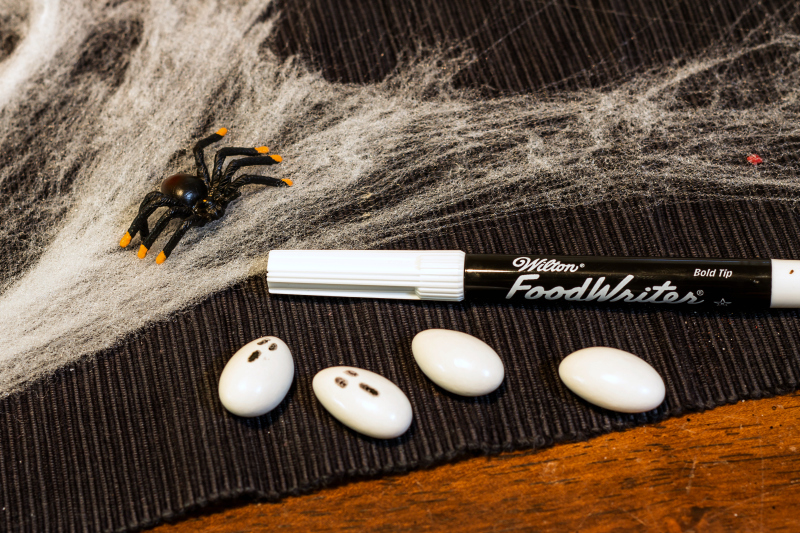 The chocolate graham crackers are the base and use some chocolate candy melts to attach the licorce trees, fall sprinkles, candy pumpkins, and whatever else you can think up. We even put some ghosts in the trees.
Spread the melted candy melts on the graham crackers and immedietly add sprinkles and candy pumpkins. Let the candy melts cool and set up just a bit and add the licorce. This is the hardest part…we found that we had to hold it in place while the candy melts continued to cool. Use a marshmallow ghost (with a hidden pumpkin behind it) to help prop everything up.
Once the candy melts are holding things in place, then add the candy almond ghost to the trees.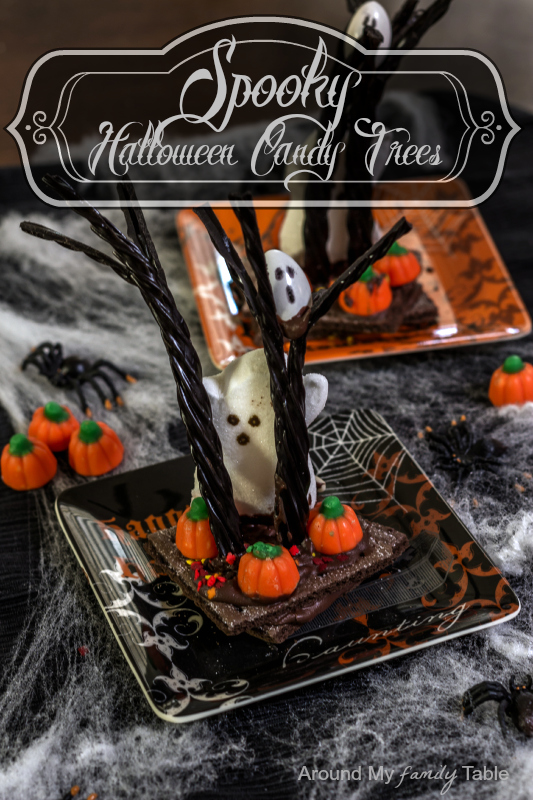 The kids had a blast making their spooky treats and even more fun taking them apart to eat them! Move over gingerbread house….there is a new holiday activty in town!