This post may contain affiliate links. Please read my disclosure.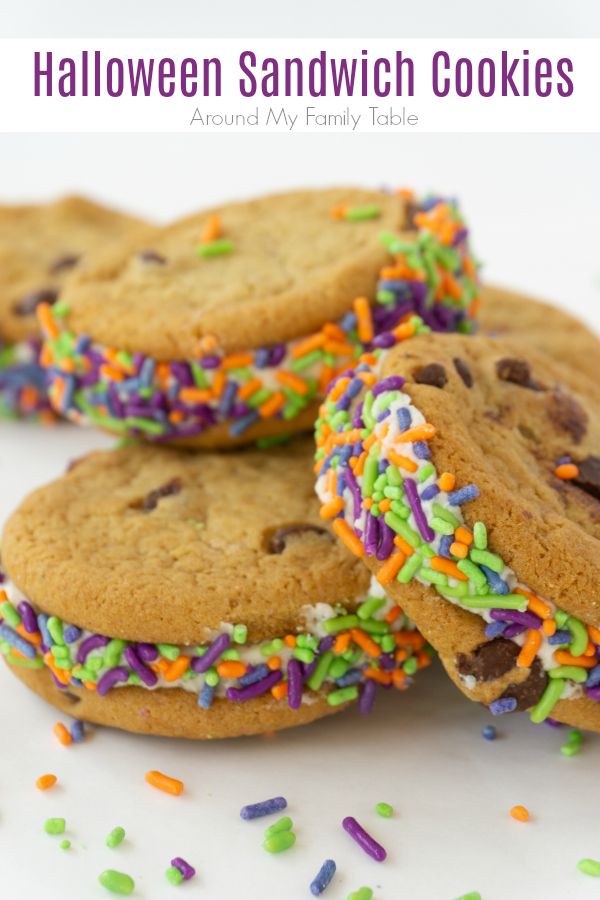 These easy Halloween Sandwich Cookies can be made with as few as 3 ingredients, but making them from scratch is even better….plus it's still pretty easy. Kids and Adults love these!
Easy Halloween Sandwich Cookies
Apparently, this is the week of super easy and fun Halloween treats. If you didn't see the Spooky Halloween Trees from a few days then go NOW and check them out…and then come back to these cute cookies!
These cookies were a huge hit with the kids and plus they are a total no-brainer. You could make them from scratch like I did or take some short cuts with store bought cookie dough and frosting. Either way, the cookies are festive and fun!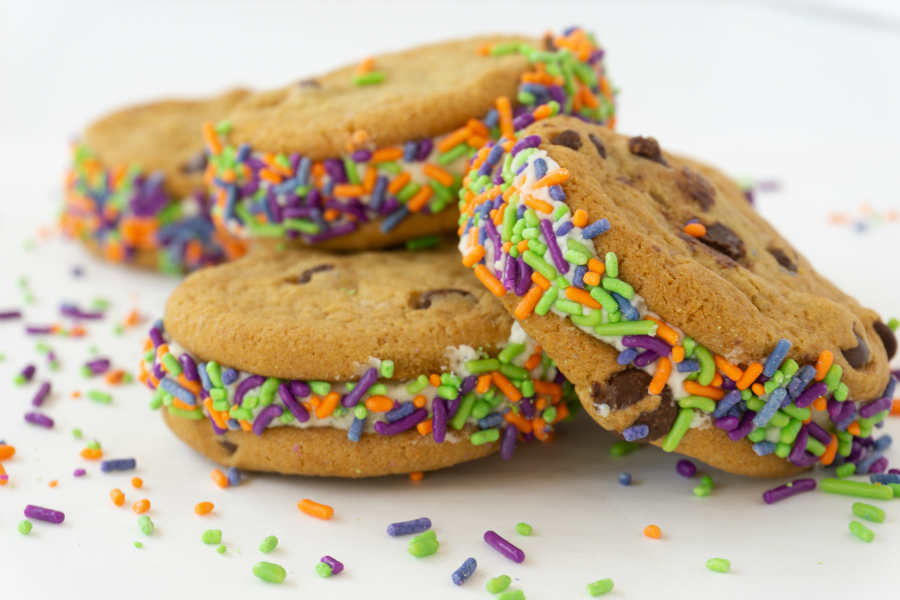 I realize this is a super easy recipe (especially if you use premade goodies), but today is my birthday so I'm taking it easy today. I'm hitting a movie with my bestie and the supper with my fam! And my hubbyman was such a sweetie and tried his hand at gluten free, dairy free, and egg free cupcakes. I just love that man…and he's such a trooper with all my food issues these days.
These treats are just two delicious cookies stuffed with buttercream frosting and then rolled in festive sprinkles….see, I promised an easy dessert and this can't be any easier. They might be easy, but they are super cute and impressive at a party.
I've included my recipes for my favorite cookies and frosting below…I think you will love them. Plus the cookies you can use allergy friendly cookies and vegan and the frosting is dairy free/vegan already.