This post may contain affiliate links. Please read my disclosure.
Thank You Gift Idea for teachers, friends, scouts, coaches & more. This basket has become my go-to when I need a quick thank you gift. It's perfect for just about every occasion and super simple to throw together.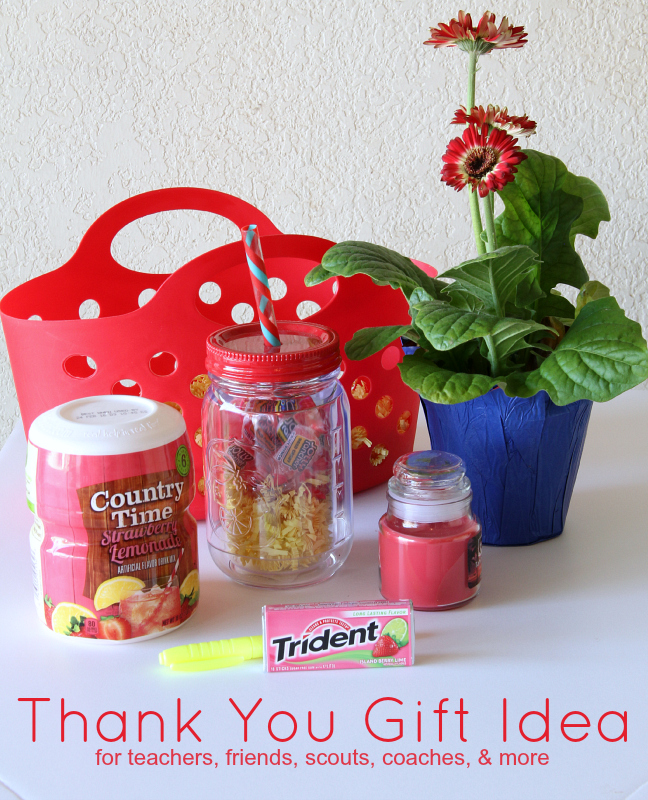 I think I spent less than $10 at Walmart on all the supplies for this basket. I made about 5 of them as end of the year teacher gifts last year and the teachers loved them. Here's a list of what went in the cute basket (which was a $1 at the Dollar Store).
THANK YOU GIFT IDEA SUPPLIES
Basket (Dollar Store)
Highlighter (2 pack from the Dollar Store…feel free to skip if not for a teacher)
Yellow Crinkle Paper for filling baskets/mug (Dollar Store)
Country Time Lemonade Powder (WalMart)
Pink Candle (WalMart)
Trident Gum (WalMart)
Jolly Ranchers (WalMart)
Plastic Mason Jar Mug (WalMart)
Small Potted Flowers (WalMart)
Make sure to coordinate flavors and colors to really make the basket special. This basket also makes a great Get Well basket too!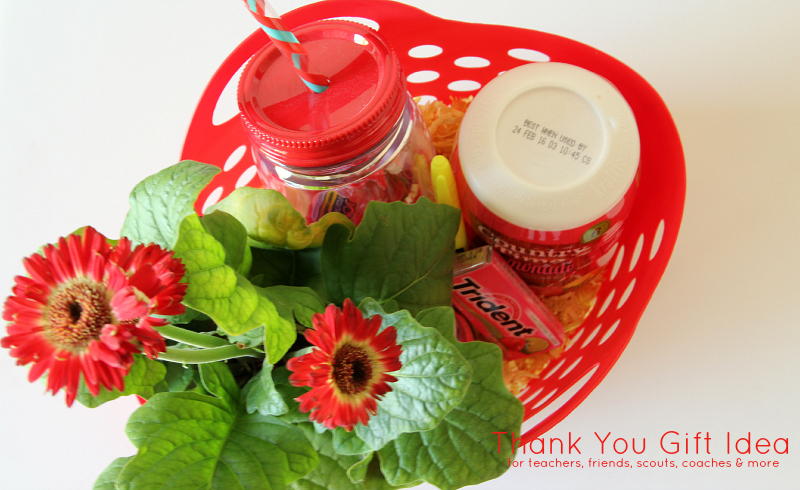 If you are giving this basket (or I should say, if your kids are giving this), let them hand write a little note of appreciation. Teachers love that more than any cute printable that I could have made for this project.