This post may contain affiliate links. Please read my disclosure.
One of my top posts here on AMFT are my Empty Tomb Rolls, but since I've had to eliminate wheat and dairy from my diet many people have asked for a gluten free version. In fact, one reader emailed last spring begging me to figure out how to make Gluten Free Empty Tomb Rolls for her family and so I did. Took some quick photos last year, so I could share with you today.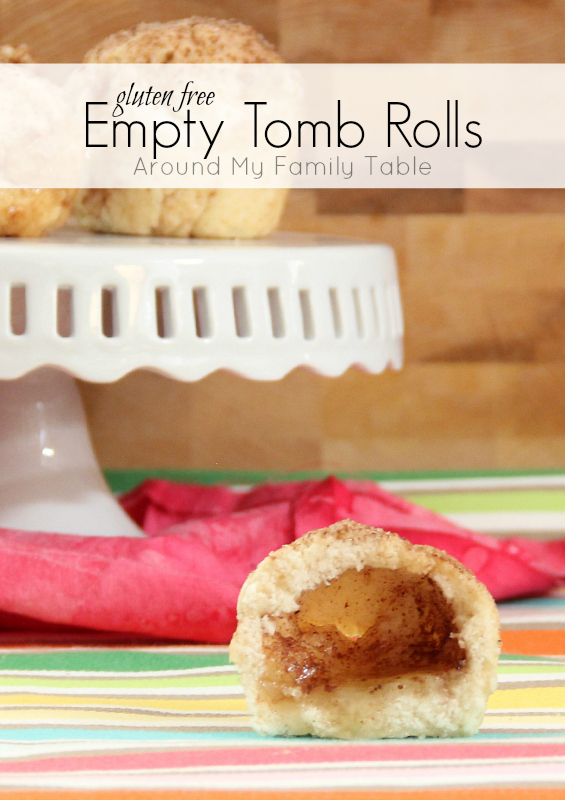 Gluten Free Empty Tomb Rolls
To teach the story of Easter read the story from the Bible found in Matthew 27-28, Mark 15-16, Luke 23-24 (my favorite version), and/or John 19-20. (If you are not familiar with the Bible the same story is recounted by these four men…the story is virtually the same but is found in these four places in the Bible.) I've included a little legend for how to relate the story to the Empty Tomb Rolls, just in case you couldn't figure it out.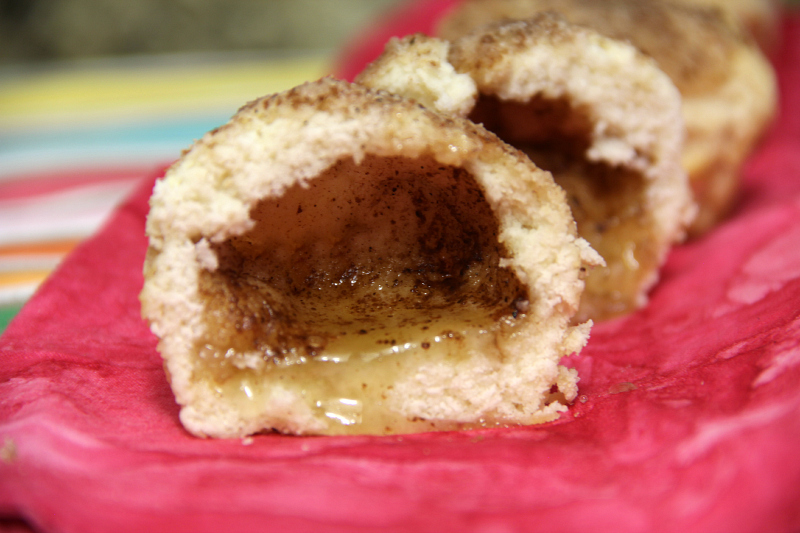 Jesus —marshmallow
After Jesus died on the cross he was wrapped in linen— roll in butter and cinnamon
Jesus put into tomb — crescent roll dough
3rd day Jesus has risen and no longer in tomb — open cooked roll to find no marshmallow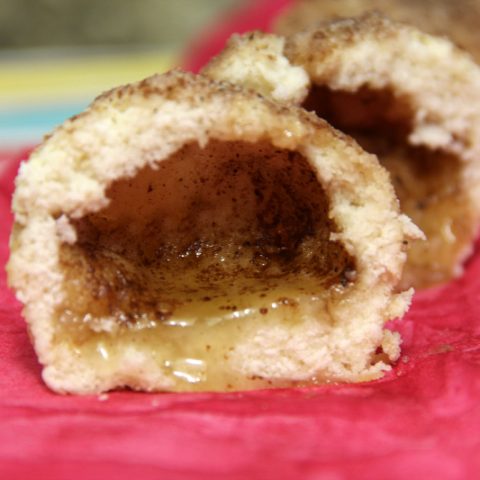 Gluten Free Empty Tomb Rolls
Help teach little ones the true meaning of Easter with these gluten-frr Empty Tomb Rolls.
Ingredients
Dough
3 cups gluten-free flour
1/2 cup sugar
1 tbsp baking powder
1/2 tsp salt
1/2 cup dairy-free butter, cold
1/2 cup dairy-free milk PLUS 1/2 Tablespoon apple cider vinegar
1/2 cup dairy-free sour cream
1 tsp vanilla
Filling
1/4 cup sugar
1 tablespoon ground cinnamon
8 large marshmallows (pick a vegan brand to keep it vegan)
1/4 cup dairy-free butter, melted
Instructions
Preheat oven to 375 degrees. Prepare muffin pan (preferably jumbo muffin pan) with non-stick cooking stray.
In a small bowl, combine milk and vinegar in a small measuring cup or bowl; stir and set aside (essentially you are making a dairy free buttermilk).
In a large mixing bowl, combine flour, sugar, baking powder and salt; whisk lightly to blend. Cut cold butter into cubes and add to the dry ingredients. Cut in with fork or pastry blender until butter is pea-sized or smaller.
Add sour cream and mix lightly. Then add milk/vinegar mixture and vanilla; stir with spoon until dough is uniform. It will be soft and sticky.
Use a cookie scoop (or with moistened hands), scoop dough into 16 1- tablespoon sized portions, Gently flatten each one and set aside.
Combine sugar and cinnamon in a small bowl.
Dip each marshmallow into melted butter, then roll in cinnamon-sugar and place on a flattened piece of dough. Place another piece on top and pinch dough around marshmallow, sealing all edges. Make sure to seal well or all the marshmallow will escape.
Dip tops of dough into the remaining butter and then into the cinnamon-sugar. Place roll with the sugar side up into prepared muffin cups.
Bake at 375 degrees for 13 - 15 minutes. Eat warm.
Opt: Read the Easter story from the Bible found in Matthew 27-28, Mark 15-16, Luke 23-24, and/or John 19-20. If you are not familiar with the Bible the story is recounted by these four men...the story is virtually the same but is found in these four places in the Bible.
Jesus —marshmallow
After Jesus died on the cross he was wrapped in linen— roll in butter and cinnamon
Jesus put into tomb — crescent roll dough
rd day Jesus has risen and no longer in tomb — open cooked roll to find no marshmallow
Nutrition Information:
Amount Per Serving:
Calories:

453
Total Fat:

22g
Saturated Fat:

13g
Cholesterol:

53mg
Sodium:

299mg
Carbohydrates:

64g
Fiber:

5g
Sugar:

26g
Protein:

6g