This post may contain affiliate links. Please read my disclosure.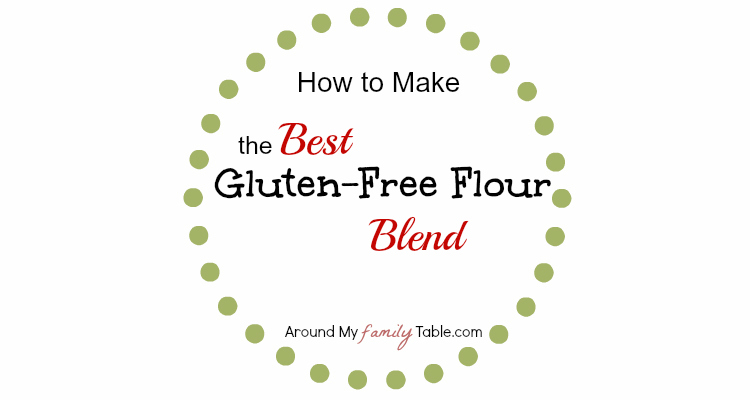 Pretty much the first thing all of my gluten free friends told me was that everything would be okay once I figured out my own personal favorite gluten-free flour blend. I honestly didn't believe them and was completely overwhelmed by all the "flour" choices. How would I ever figure out a blend? But, I think I have actually figured out how to make The Best Gluten-Free Flour Blend!
What I did know is that buying a blend is ridiculously expensive and just like other prepackaged foods there are a lot of unnecessary additives. And, I quickly learned that I'm not a fan of certain flours, so I started playing around with combinations took a couple classes, and played around some more.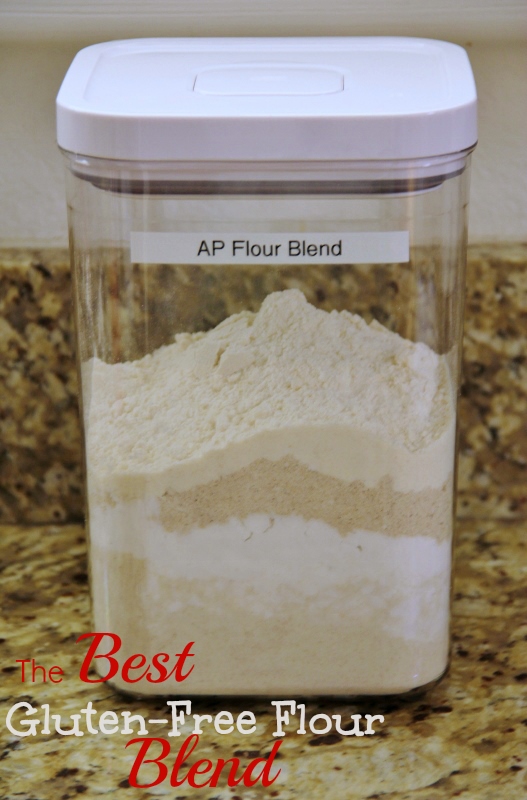 Last week, I organized all my different gluten-free flours which really inspired me and so I've been baking a lot more this week. And over the past couple months I've learned a few things:
I don't like bean flours (makes everything have a beany taste)

I prefer brown rice flour to white rice flour (it's less grity)

Add xantham gum when you make a recipe, not when you make a blend (so you can control how much you use)

Coconut flour is super yummy, but absorbs a lot of liquid (use more liquid)

Sweet rice flour is a great thickener (not the same as white rice flour)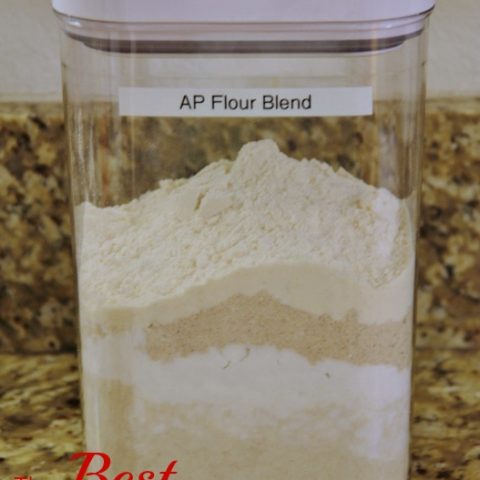 The Best Gluten Free AP Flour Blend
Use this Gluten-Free AP flour blend cup for cup in any recipe that calls for gluten free all purpose flour!
Instructions
Combine flours in a large airtight container. Use cup for cup in any recipe.
Note: A little additional liquid may be necessary in your recipe due to the absorbency of the coconut flour and don't forget to add xantham gum to your dry ingredients (1/4 tsp-1 tsp per cup of flour depending on what you are making).
© Around My Family Table