This post may contain affiliate links. Please read my disclosure.
I have been in denial about my new way of life. Getting the news a few months ago that I had to completely eliminate dairy, wheat, and eggs from my diet was a complete shock. I was expecting the dairy, but to add the other two was just too much to handle.
Did I give them up? Sure…that day, but that doesn't mean I have embraced this change with grace. In fact, I'm rather grumpy and upset, but I'm doing my best. I'm starting to come to terms with this and have taken a few classes to learn how to cook with all these new ingredients.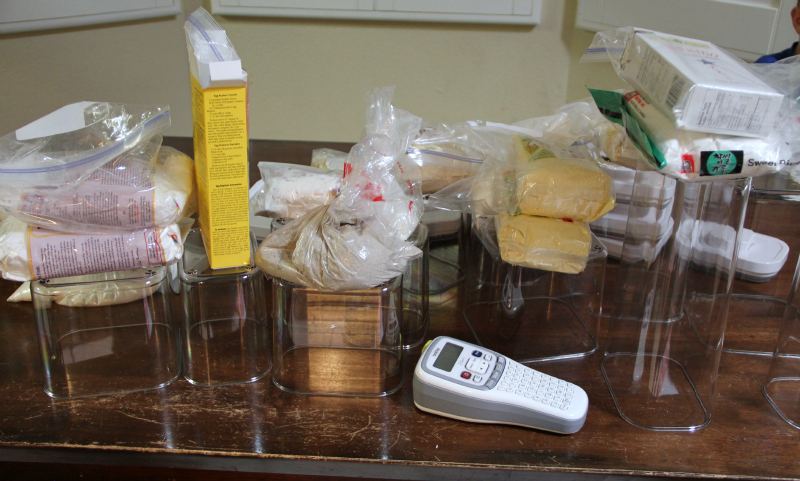 And to prove I have not embraced this change, I offer up my bags and bags of new flours and additives. I kept them in all sorts of bags in a pile at the bottom of my pantry. Needless to say, this was not ideal for cooking and baking. It was quite a pain to dig through the pile to find what I needed. Even though I have been cleaning and organizing my pantry this month I still managed to neglect this pile.
Last weekend, while Hubbyman was out hunting, I decided it was time to accept this change and kick my butt in to gear. I grabbed my trusty P-Touch Labeler, some fabulous air-tight containers (yes, you want airtight containers), and got to work.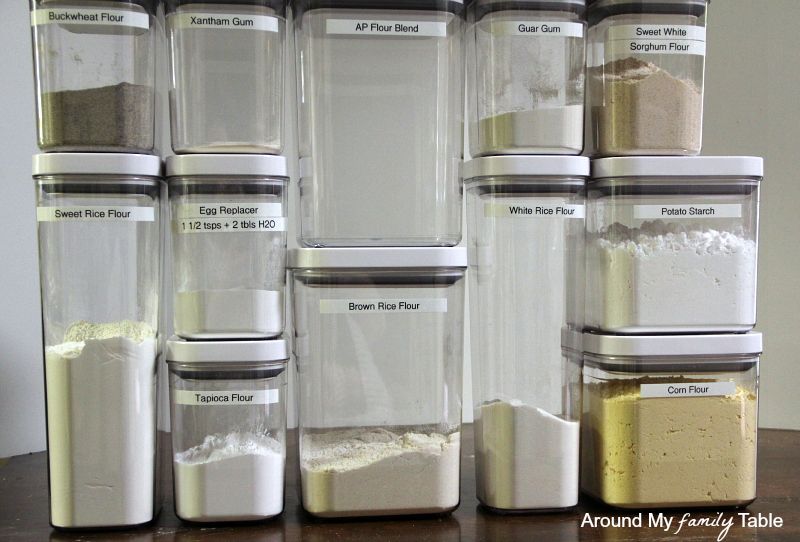 Isn't that so much better?
As silly as it sounds, getting my flours in containers and neatly labeled has really made all the difference. I don't cringe at the mess at the bottom of my pantry, I don't have to dig through a big pile to find the two or three things I need, and mentally it helps me accept this change.
I just love the P-Touch Labeler….this project would not have worked without. I love how easy it was to get this project done and how clearly I can see every thing.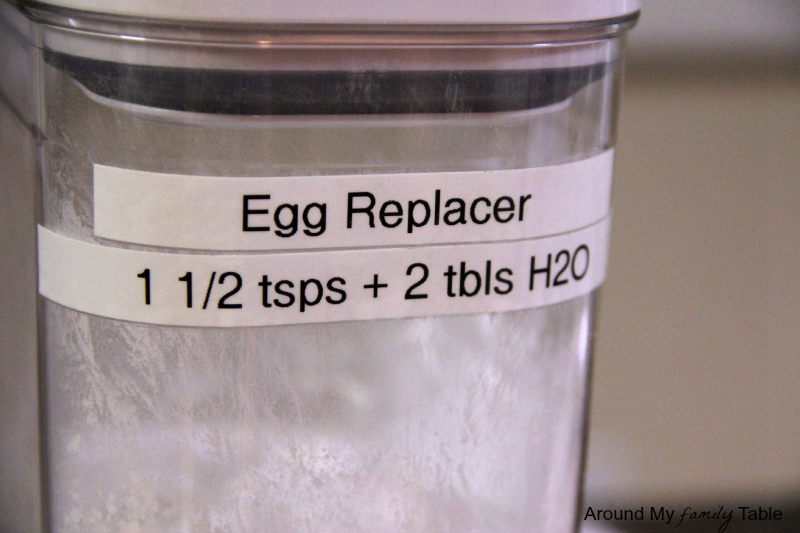 For something like my egg replacer <thank goodness for this stuff>, I had to add the basic instructions so I would remember how to use it. Doesn't that look awesome?
I had so much fun organizing my kitchen over the last several weeks with my P-Touch that I'm moving on to my office! My office needs more help than my kitchen did.
Get loads of organizing tips on the Brother P-Touch Facebook page. I know I've been inspired over there. Get your own Brother P-Touch on Amazon for a great price or find them at other big retailers.
Disclaimer: I wrote this review while participating in a campaign by Mom Central Consulting on behalf of Brother P-Touch and received a product sample to facilitate my review as well as a promotional item to thank me for my participation.