This post may contain affiliate links. Please read my disclosure.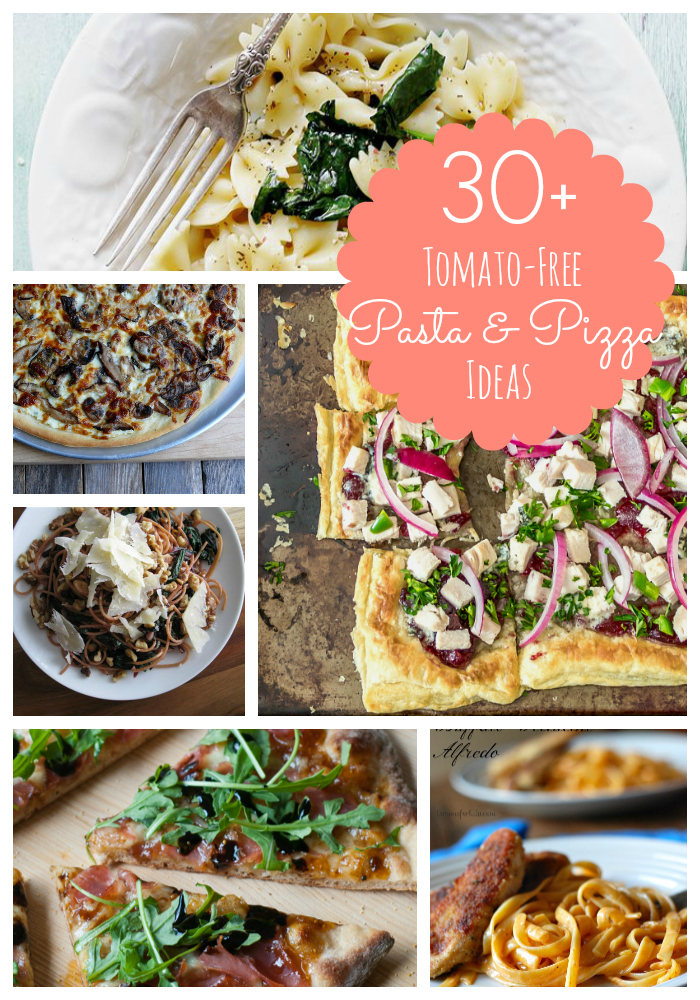 I'm super excited to be guest posting today over at Plugged in Family. Wendy is such a dear friend and I'm just thrilled to be sharing these wonderful tomato-free pizza and pasta ideas over on her site today!
As you know, I have several food allergies…some are life-threatening and some are very mild. I created this collection of recipes because I've recently met a few people that are actually allergic to tomatoes. Honestly, I can't imagine a life without salsa or marinara sauce, but for some it's not a choice. They have to avoid it.
So whether you have a tomato allergy or not, I'm sure you will love these fabulous recipes. Pop on over to Plugged in Family to see a listing of all the recipes.