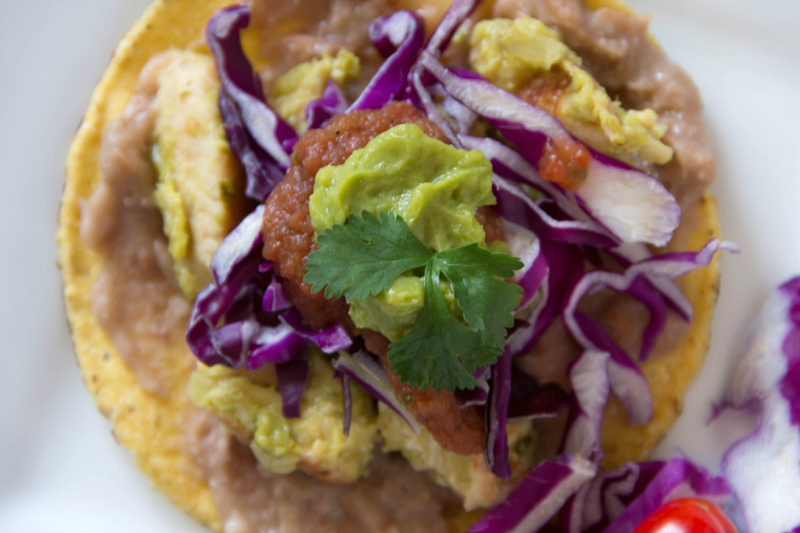 Living in Southwest, my family has come to love Mexican-style foods.  We eat it probably 4 nights a week and just can't seem to get enough of the flavors.  One thing that I have recently started to love is a perfectly ripe avocado..specifically in the form of guacamole!  I just can't get enough.  Partnering with Wholly Guacamole for #15MinuteSuppers was a no brainer for me and my family.  What I didn't expect was how much I was going to love their products!  These Chicken Avocado Verde Tostados are the bomb!!!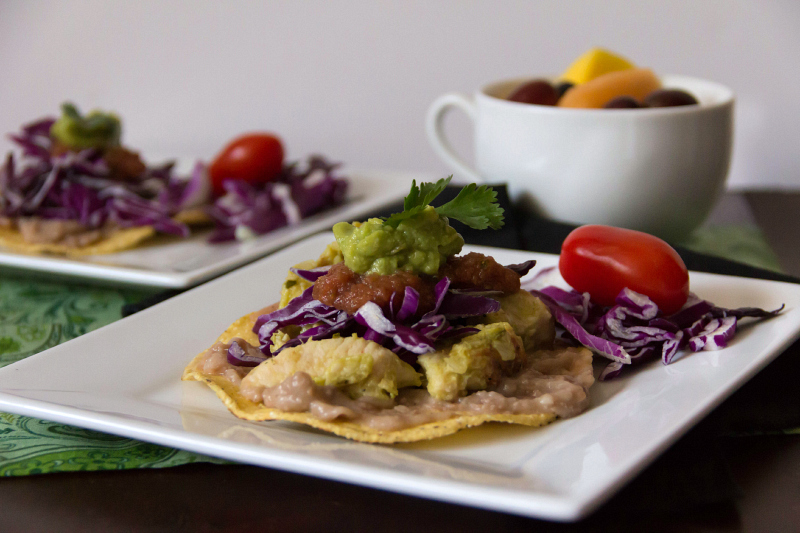 I knew Wholly Guacamole made guacamole, but had no idea that they made salsa and my absolute favorite…the avocado verde sauce.  It's like green sauce, tomatillo sauce, and guacamole all rolled up into one amazingly scrumptious sauce.  Seriouslly….I think I could eat this stuff with a spoon.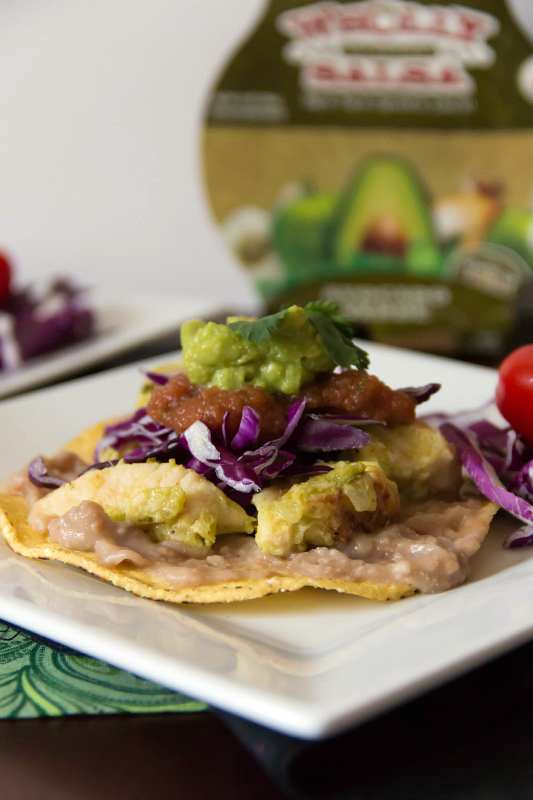 Keep reading after the other recipes for a giveaway!  We are giving away a year supply of  Wholly Guacamole plus 16 other cooler packs full of Wholly Guacamole products!
Learn More about Wholly Guacamole Online | Facebook | Twitter | Pinterest | Google + | YouTube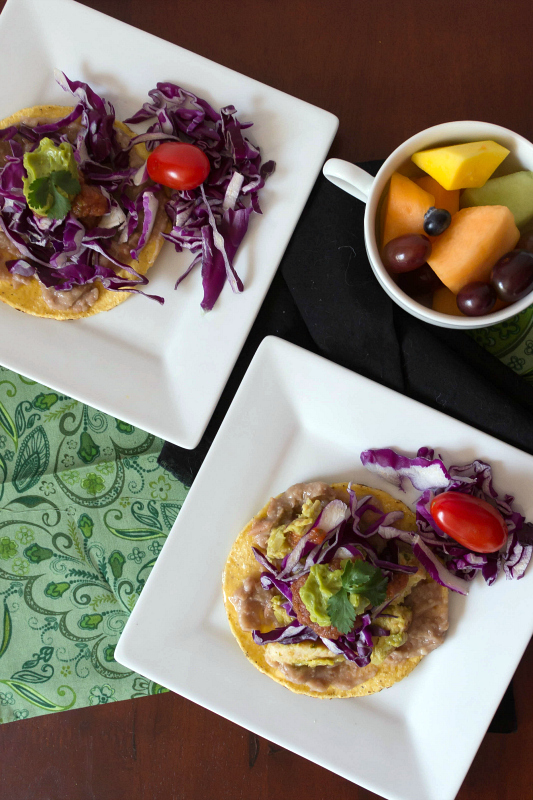 ___________________________________________________
Chicken Avocado Verde Tostados
4 boneless, skinless chicken breasts
1 package Wholly Guacamole Avocado Verde sauce
1/4 head (or 1 package of pre-shredded) purple cabbage, shredded
salt, pepper, garlic powder
12 tostado shells
refried beans
Wholly Guacamole and Wholly Salsa
Cut chicken breasts into bite-sized strips and season with garlic powder, salt, and pepper.  In a large skillet, cook chicken strips until they are fully cooked and no longer pink (about 10 minutes).  Stir often.  When chicken is fully cooked, pour the avocado verde sauce on the chicken and lower heat.  Let simmer together for 3-4 minutes.
Meanwhile, heat refried beans and then smear some on each tostado shell.  Top with chicken, cabbage, guacamole, and salsa.
___________________________________________________
Need more quick 15 minute recipe ideas? Check out these other great #15MinuteSuppers!
Follow 15 Minute Suppers on Facebook | Twitter | Instagram | Pinterest
and look for the #15MinuteSuppers hashtag too!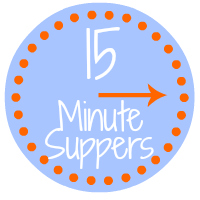 BLOGGERS: Would you like to join us at #15MinuteSuppers? We'd love to have you! Please check out the 15 Minute Suppers website or ask to join the Facebook group (for bloggers) to participate on Fridays…we'd love to have you join us.
Disclosure: This is sponsored recipe for Wholly Guacamole through 15 Minute Suppers.  Recipe & opinions are my own.
Join the newsletter
Get Delicious & Seasonal Recipes in your INBOX every week.