This post may contain affiliate links. Please read my disclosure.
If you haven't noticed by now, we love dessert at our house. So it was a special treat when Late July sent us some of their Organic Sandwich Cookies to try out. We have been noshing on them for a week now and they are so much tastier than the "you know who name brand" sandwich cookie. The chocolate cookie actually tastes like chocolate and the vanilla filling has *gasp* real vanilla. Late July makes organic snack foods that are similar to the conventional snack foods we all know. Trust me…these are a treat and super tasty! The kids give these cookies and crackers two thumbs up. I give them a thumbs up for the lack of preservatives, artificial dyes, or artificial flavors.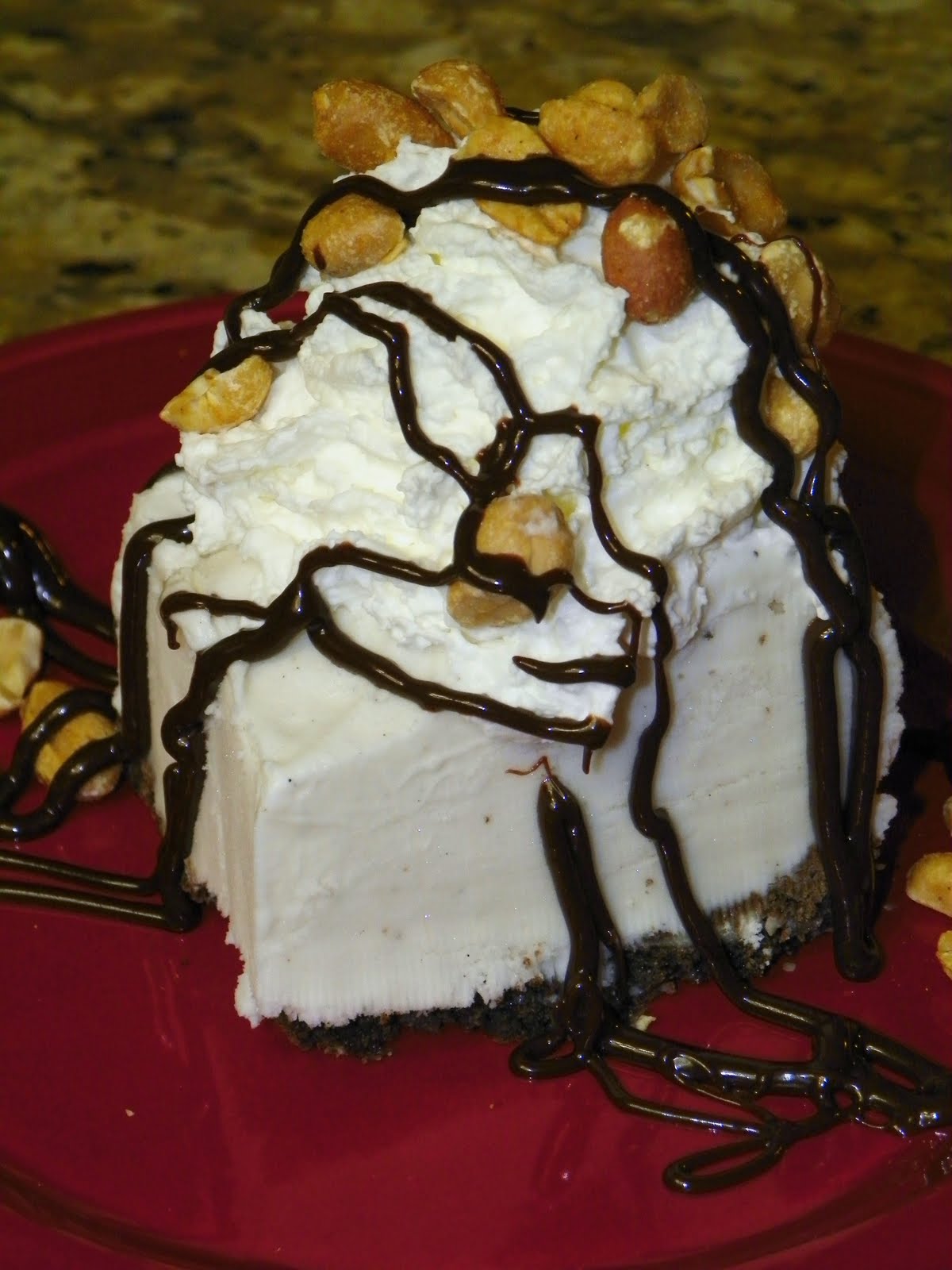 I recently found a big box of Late July Sandwich Cookies at Costco. We were devouring them quickly, but I wanted a cool dessert on a hot summer night, so I came up with this recipe.
Wendy's Tin Roof Sundae
2 boxes (40-50 cookies) Late July sandwich cookies, finely crushed
6 tbls butter, melted
1 gallon vanilla or cookies & cream ice cream
peanuts
whipped cream
chocolate syrup
1. Preheat oven to 350F. Line a 9×13 pan with parchment paper (allow some paper to hang over the sides for easy removal) and spray with non-stick cooking spray.
2. Thoroughly combine crushed cookies and butter. Press evenly into bottom of pan. Bake for 10-15 minutes, until firm. Cool completely.
3. Allow ice cream to soften (not melt) so that it is workable. Gently place ice cream onto cooled cookie crust and smooth out evenly over entire crust. (I actually only used about 3/4 of a gallon of ice cream.)
4. Put back into freezer and allow to harden for several hours or over night.
5. To serve: pull entire pie out of pan using the parchment paper to help lift it out. Cut into squares. Top with whipped cream, sprinkle with salted peanuts, and then drizzle on homemade chocolate syrup.
Yield: 12-16