This post may contain affiliate links. Please read my disclosure.
Corn on the cob made in a slow cooker is the easiest way to make corn on the cob for a crowd! Don't spend hours standing over a hot grill or stove top to make it… use this easy method for making slow cooker corn on the cob! It's one of my favorite summer slow cooker recipes! Whether you have been slow cooking for years or you're new to using a slow cooker, check out my slow cooker user's resource guide for great slow cooker tips and my favorite slow cooker recipes.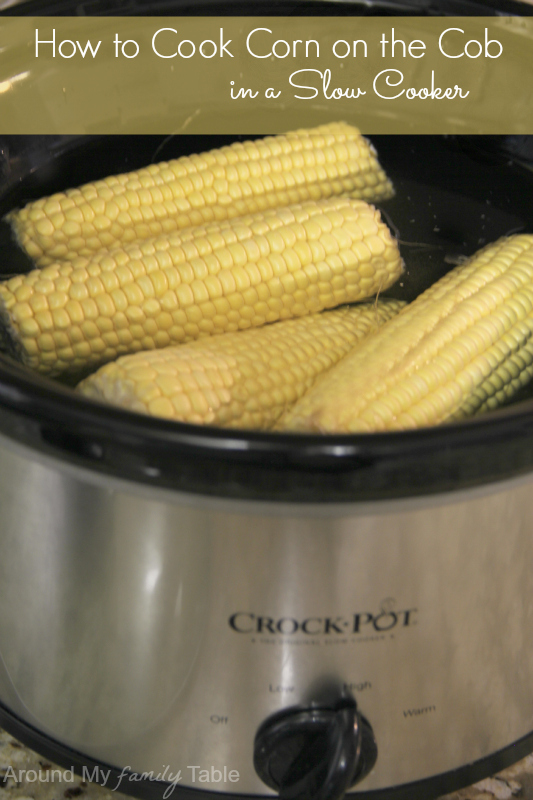 We got a bunch of ears of corn in our local co-op basket a couple weekends ago and I desperately needed to cook it. Hubbyman wasn't going to be home in time to grill it (my all time fav) and I didn't just want to steam it, so I started thinking. If I can make baked potatoes in the slow cooker, why not learn how to cook corn on the cob in a slow cooker? The corn went perfectly with yesterday's Triple Citrus Roasted Chicken.
This really doesn't count as a recipe, but more of a technique.
How to Cook Corn on the Cob in a Slow Cooker
water
corn-on-the-cob
salt
Fill slow cooker about 3/4 of the way with water. Season liberally with salt.
Clean corn of husk and fibers. Trim slightly to fit into slow cooker. Put into water. Corn will float.
Cook on high for about 3 1/2 to 4 hours. Check occasionally and turn/rotate corn so all sides have a chance to sit in the water.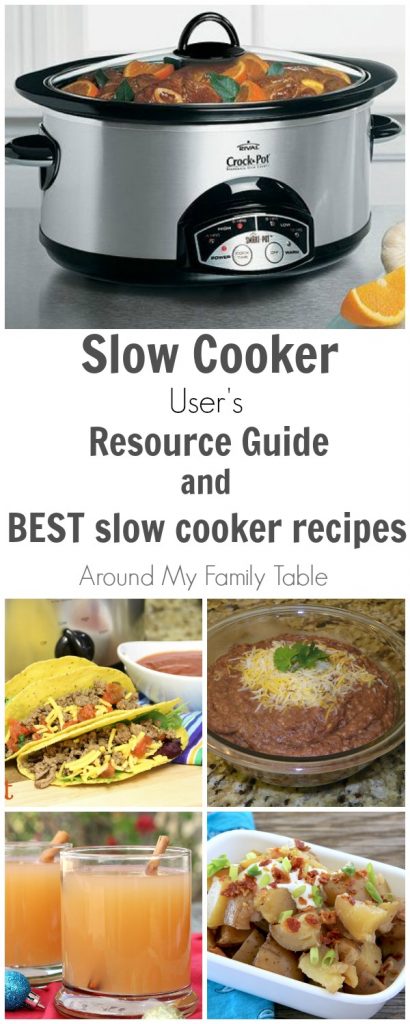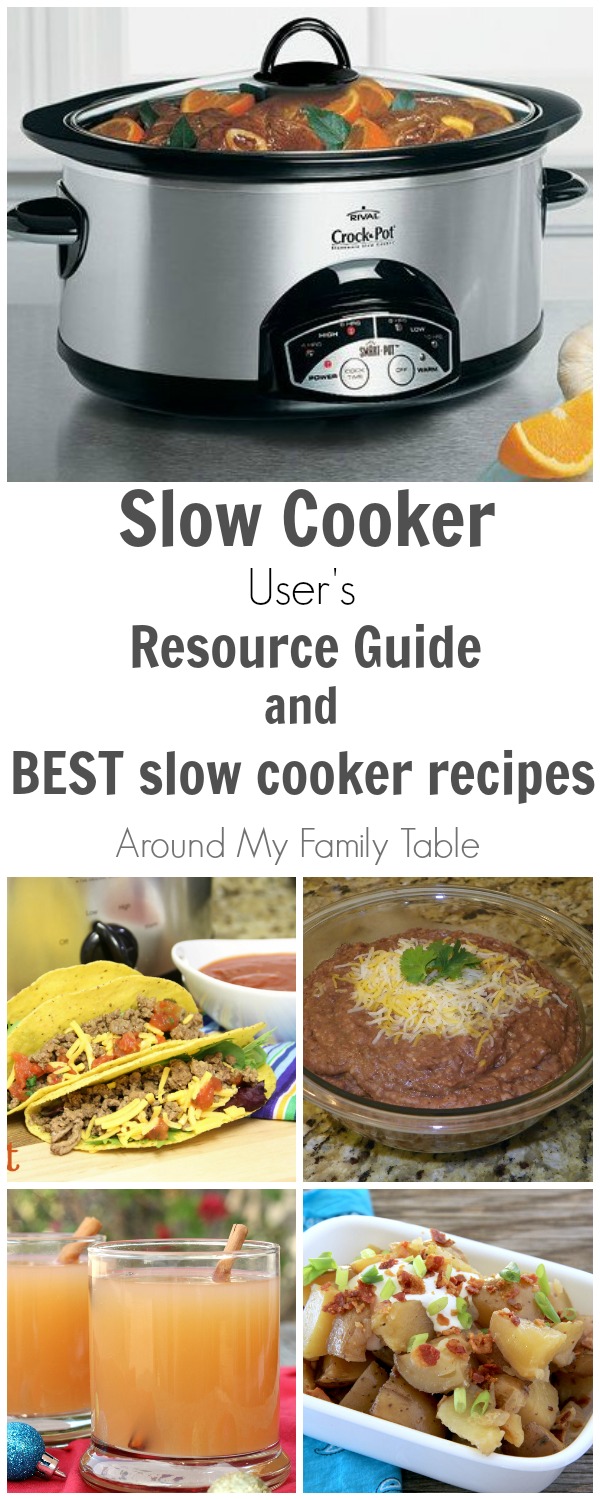 Connect with Around My Family Table!
Make sure to follow me on social media, so you never miss a post!
Facebook | Twitter | Pinterest | Instagram | Bloglovin' | Google+
Sign up to receive seasonal recipes once a week or
receive an email in your inbox for each new recipe: