We got a bunch of corn in our local co-op basket a couple weekends ago and I desperately needed to cook it. Hubbyman wasn't going to be home in time to grill it (my all time fav) and I didn't just want to steam it, so I started thinking…I can cook potatoes in the slow cooker, why not learn How to Cook Corn on the Cob in a Slow Cooker.  The corn went perfectly with yesterday's Triple Citrus Roasted Chicken.
This really doesn't count as a recipe, but more of a technique.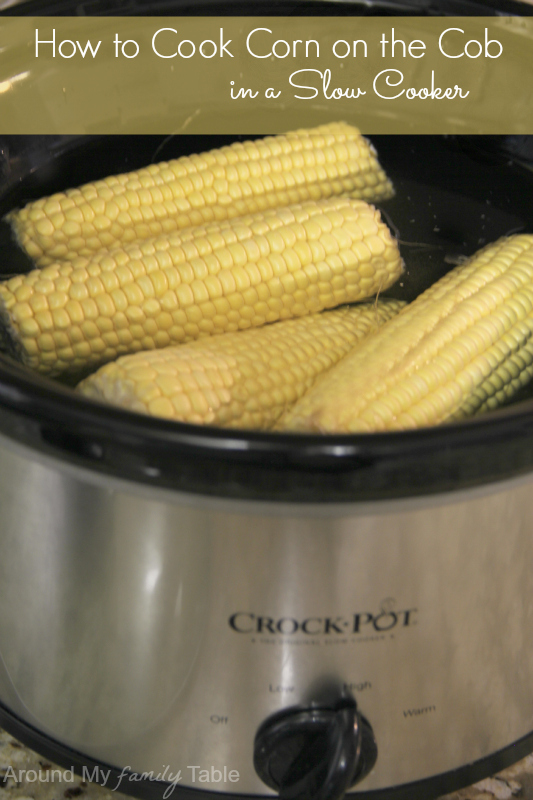 How to Cook Corn on the Cob in a Slow Cooker
water
corn-on-the-cob
salt
Fill slow cooker about 3/4 of the way with water.  Season liberally with salt.
Clean corn of husk and fibers. Trim slightly to fit into slow cooker. Put into water. Corn will float.
Cook on high for about 3 1/2-4 hours. Check occasionally and turn/rotate corn so all sides have a chance in the water.
Join the newsletter
Get Delicious & Seasonal Recipes in your INBOX every week.