This post may contain affiliate links. Please read my disclosure.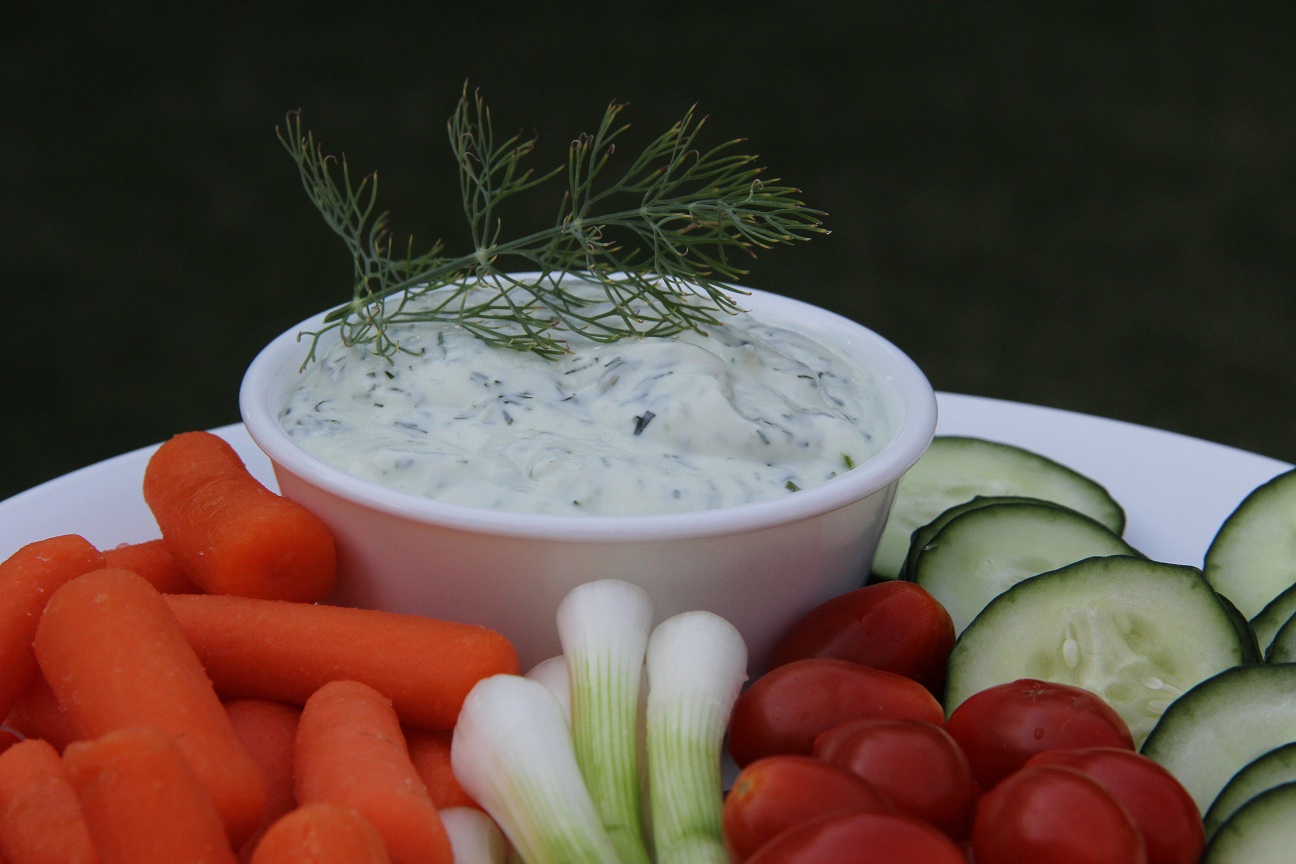 I love a good veggie dip. Don't you? But I hate complicated recipes… trust me I have plenty of those. Sure they taste good, but I never have all the right ingredients.
Well, we were invited to a pool party a couple weeks ago and I hate going empty handed. Luckily, we had gotten a co-op basket the day before, so I was stocked with all sorts of wonderful fruits and veggies. I was just going to do a big fruit/veggie tray until I dug a little further back in the fridge and found some Greek yogurt.
Aw ha!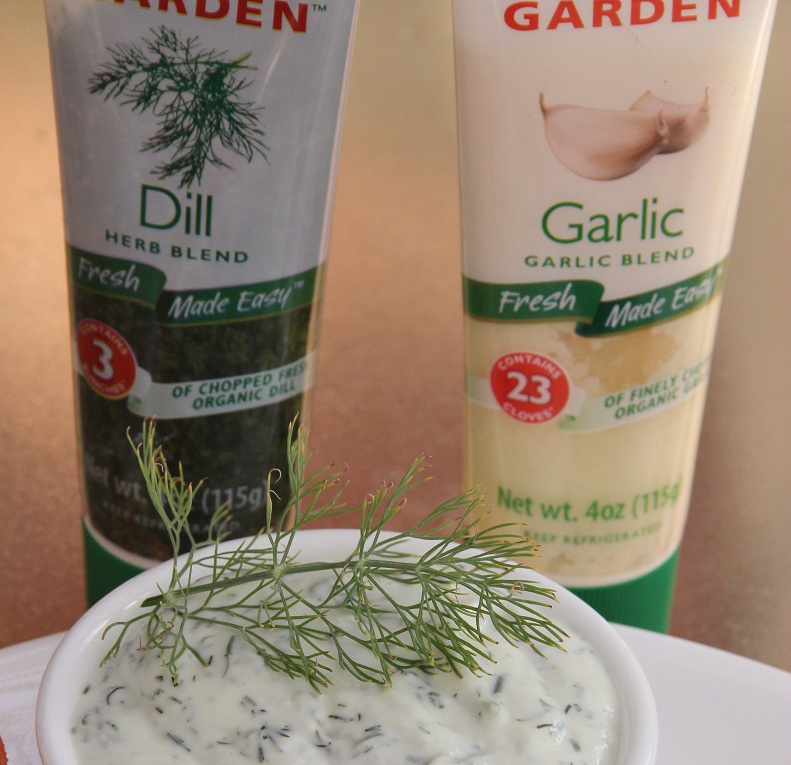 I remembered the tasty dip I concocted at Camp Blogaway using Greek yogurt and Gourmet Garden herbs. My tablemates loved it and we couldn't stop eating it! It was so delicious and couldn't be easier….I have fallen in love with Gourmet Garden herbs. It makes prep time so fast and they stay fresh in the fridge for up to three months (6 months in the freezer). I used these herbs on occasion before camp, but after learning all about them, I use them more and more. Um…it makes my guacamole prep go super fast! The substitution for fresh herbs is easy…tsp for tsp in just about any recipe!
Garlic Dill Veggie Dip
1 cup Greek Yogurt
2 tbls dill (finely minced or Gourmet Gardens)
2 tbls garlic (finely minced or Gourmet Gardens)
1/4 tsp salt
Combine all ingredients in a small bowl. Enjoy right away or allow flavors to develop in the refrigerator. Keep refrigerated until ready to use.