Have some fun with your favorite little leprechaun and whip up one (or a few) of these 25 St. Patrick's Day Desserts that will have anyone saying, "Top 'o the mornin' to you!"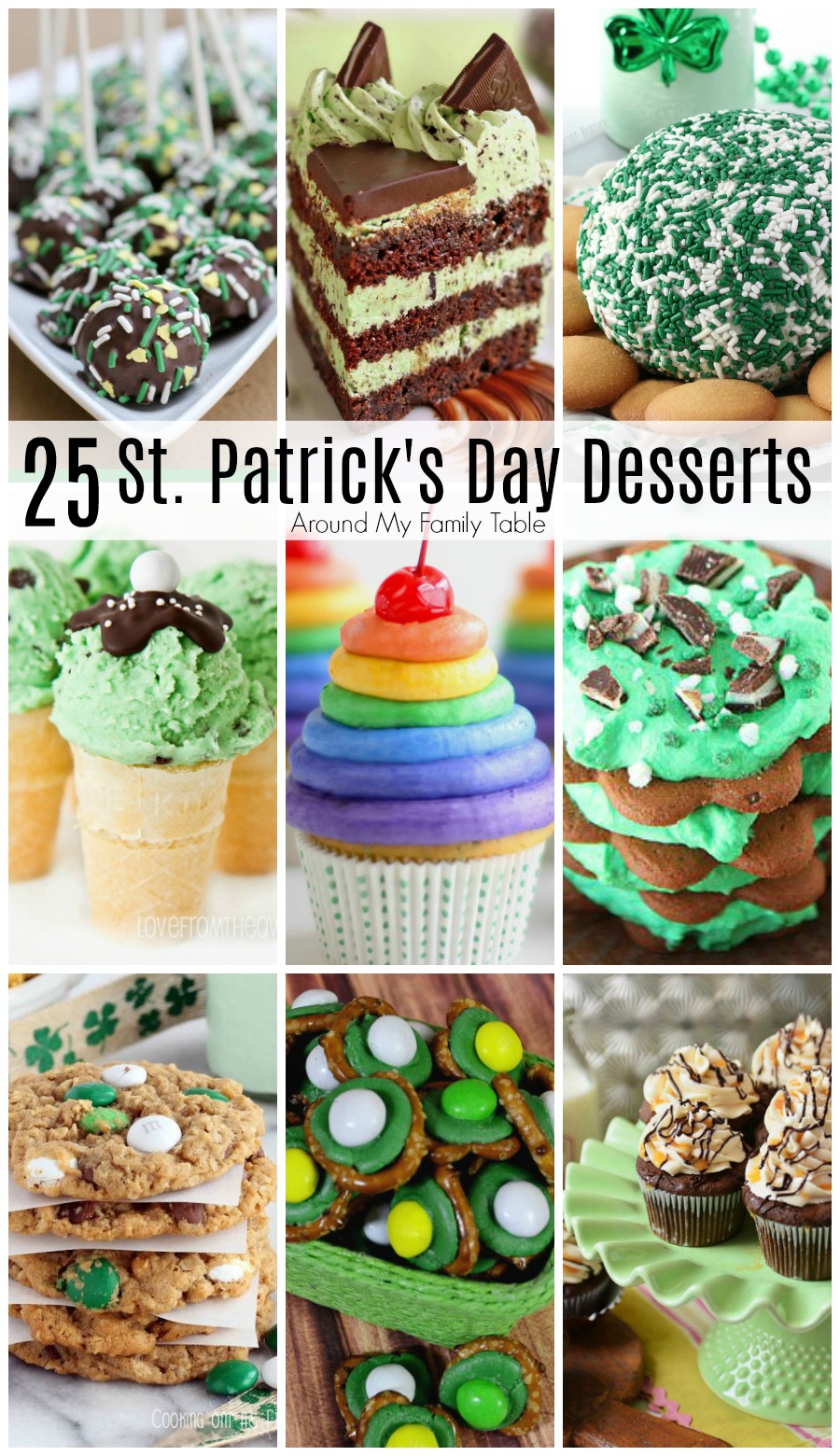 St. Patrick's Day Desserts
I have so much fun with this holiday. Most of you know it is one of my faves. Not only do we wear green, decorate with lucky four-leaf clovers, play fun tricks on each other, and stock up on our favorite beer to share with friends, but we also celebrate by sharing a traditional Irish meal with our extended family. We always eat the same foods for the main course, but we get creative each year with the desserts.
No St. Patrick's Day dessert table would be complete without something sweet to snack on, but the holiday becomes even more festive when the treats are themed. It's fun to bring out the kid in everyone with a rainbow themed dessert or an beautifully decorated green confection! To me, a cake that is all dolled up as a St. Patrick's Day dessert is simply a slice of heaven!
To help make planning easier, I've put together this list of the perfect desserts that are sure to put a smile on everyone's face, including cookies that have been given an Irish makeover. You can make these St. Paddy's Day desserts ahead of time, or let your party crowd serve themselves for easy hosting!
Enjoy this list of themed St. Patrick's Day desserts that will help make your celebration extra special. And if you need more ideas for celebrating St. Patrick's Day, I have some delicious festive recipes including Leprechaun Coolers, Irish Soda Bread, homemade Corned Beef, Guinness Fudge, and so much more.
Click the NEXT PAGE icon to view each recipe and then click the links to view the original post.

Join the Club!
Get delicious recipes delivered straight to your inbox each week! Plus learn how to take back suppertime in your home.

And get started with my NEW Take Back Suppertime 5-Day Jump Start Guide.