This post may contain affiliate links. Please read my disclosure.
If you're busy, freezer cooking can save you a ton of time, and your sanity. It's one my favorite things to do each week, even if I'm just cooking and freezing one extra lasagna-that one frozen lasagna will help me out another week when I'm out of town traveling for work, or if I'm sick or simply busy and don't have time to cook a homemade meal from scratch.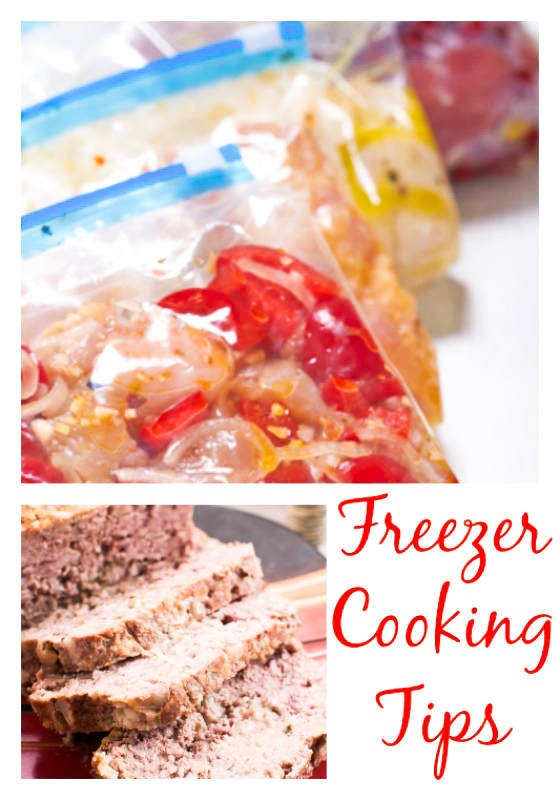 With after school activities, it can be easy to fall into the rut of ordering pizza or getting take-out. Freezer meals can help your family eat healthier home-cooked meals, save you money and lessen the stress of trying to figure out what is for dinner, breakfast or lunch-just open the freezer, you'll find something!
To help you get started with freezer cooking, here are some simple tips to make the process easier, including one of my favorite recipes and websites to help you get started.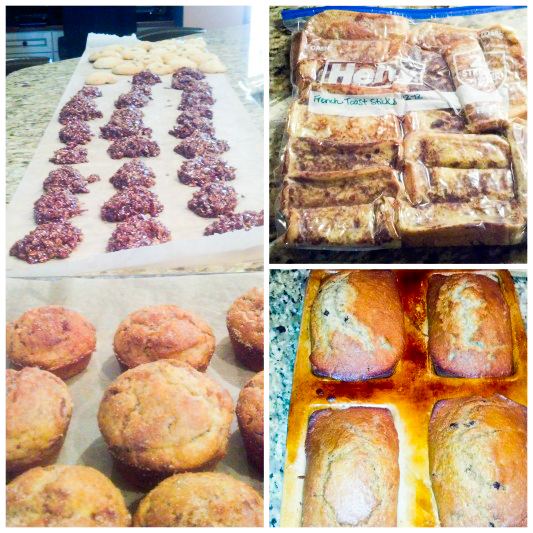 Have all of your supplies ready. Gather freezer bags, wax paper, heavy duty foil, tin pans for casseroles, masking tape for labels, permanent marker and freezer friendly storage containers of all sizes. I like to stock these items and have them handy for when I make double batches of soup, an extra casserole or brown some extra hamburger. If I have everything I need, it is always easy to freeze extras in a jiffy.
Clean and organize your freezer. Before you actually begin freezer cooking, make sure that your freezer is cleaned and organized. You'll be surprised at the old stuff you have or what might be expired. When the freezer is clean and organized, it is easy to find the frozen chili for lunch you froze last month or that bag of browned burger you froze for tacos. If you have to dig and search, your freezer cooking efforts might go to waste.
Make a list. What meals do you enjoy eating as a family? Do you like chicken and rice with vegetables? Meatloaf? Tacos? If you know what your family likes to eat, you can easily make meals that you can double and then freeze. When you make your grocery list and you plan to make meatloaf, buy enough to make four meatloaves and freeze three of them. You'll buy the beef at a lower cost because it will be in bulk and have three meatloaves all made and ready for future meals. This will save you tons of time. Or do your children love pancakes or waffles? Make extra batches of them and freeze these to avoid buying the pre-made ones at the store.
Plan to freeze one meal each week. That's my goal and it easily helps me stockpile my freezer. When I'm making my grocery list, I look at one meal each week and make double or triple of that meal. This could be as simple as making a double batch of muffins or extra lasagna.
Know what you can and cannot freeze. Check out Wendy's Freezer Meals here on AMFT. Alternatively, search Pinterest for great recipes; I highly recommend most of the Six Sisters Stuff and their 50 easy freezer meals, they won't disappoint you.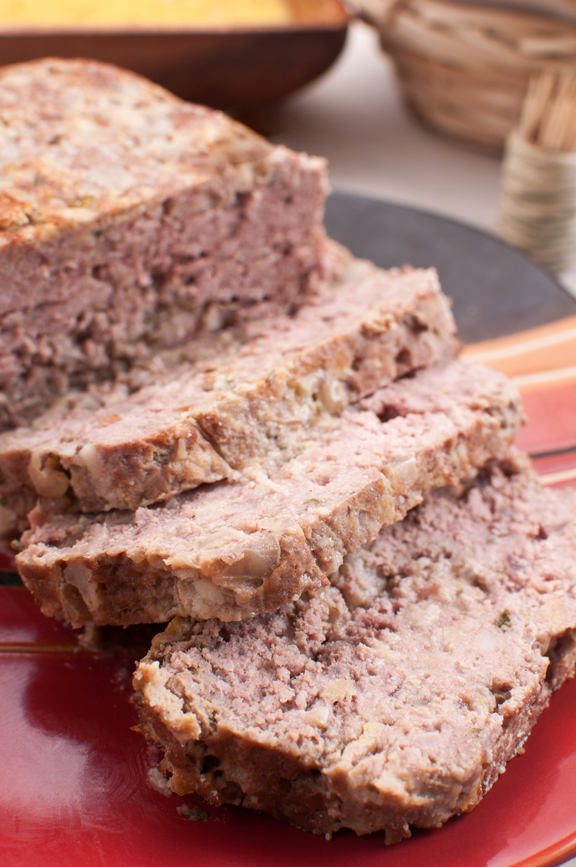 I referenced meatloaf as an example because it's so easy to make and freezes so well. It's also my family's favorite, and I can quickly make a healthy side of vegetables and rice to pair with it.
Here's my quick and easy freezer-friendly meatloaf recipe. Feel free to double or triple it based on the cost of beef and supplies to help you save money. I will ordinarily make four meatloaves at once because buying the meat in bulk saves me money.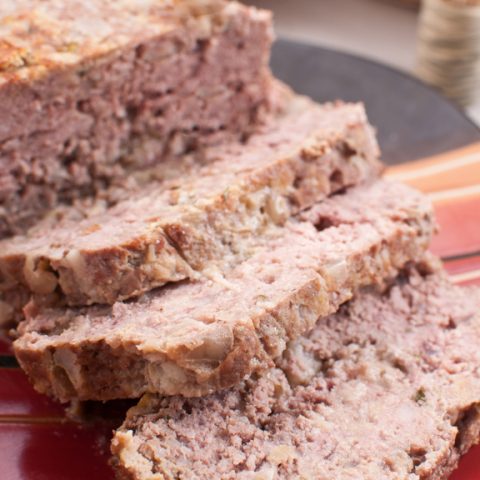 Easy Freezer Meat Loaf
Cook Time:
1 hour
30 minutes
Total Time:
1 hour
50 minutes
Tips for Getting Started with Freezer Cooking plus an Easy Freezer Meatloaf Recipe
Ingredients
2 organic eggs or free range eggs
1 cup of organic milk
1/2 cup homemade bread crumbs, soft
3 teaspoons salt
1/2 teaspoon pepper
2 pounds lean beef, I prefer organic or free range
Heavy duty aluminum foil
If your family likes mushrooms, onion or fresh chopped green pepper, add these vegetables to your meatloaf.
Instructions
Mix the eggs and milk together in a large mixing bowl; I prefer to use a large wooden spoon.
Add the homemade breadcrumbs, salt and pepper and blend together well.
Sprinkle in the salt and pepper and add mushrooms, onions or fresh chopped green peppers. You could even use onion powder or celery salt as a substitution.
Place the lean beef in with the milk mixture and mix well using your hands. I often will put on plastic gloves to do this.
Using the heavy duty aluminum foil, place it over a 9 x 9 meat loaf or bread pan, leaving a little to hang over the edge.
Next, add the meat mixture into the pan and pull the heavy duty aluminum foil over the top to seal it well. You don't want any air to get in or you'll have freezer burn.
Remove the sealed meatloaf from the pan and freeze for up to 2-3 months.
When ready, thaw overnight, and cook at 350 degrees for 1 1/2 hours or until it sets.
Garnish with ketchup or BBQ sauce and enjoy!
Sommer Poquette, founder of
GreenandCleanMom.org
, is a mom blogger who writes about her DIY home and food ideas for The Home Depot. Sommer's enthusiasm for freezing foods is a great way to merge several home food crafts and DIY-ing. You can view a variety of freezers and refrigerators, as well as other home appliances available at Home Depot,
online here
.
Photo Credits: Sommer Poquette