This post may contain affiliate links. Please read my disclosure.
We spent a week at the Four Seasons Massanutten Resort in Virginia in the heart of the Shenandoah Valley. From zip lining to flow riding, these are my top 5 must do activities during a Massanutten Resort Vacation.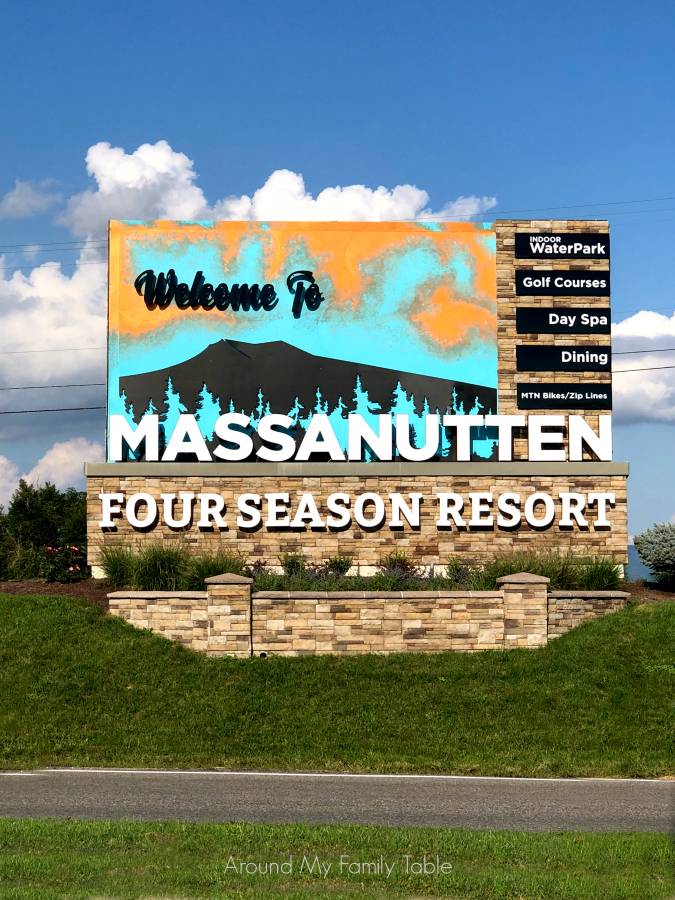 Massanutten Vacation
My family was a guest of Massanutten Resort for a week during fall break. The weather was perfect and was in between the busy summer and busy ski seasons. The sun rises were stunning and the kids were worn out at the end of every night.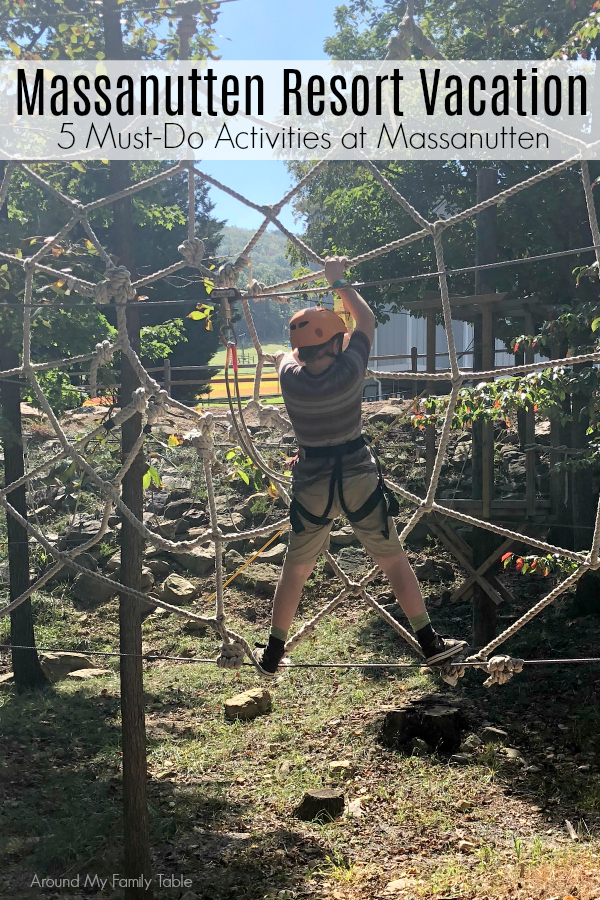 Massanutten Water Park
The first on my must do list is spending at least one full day the Massanutten Water Park. The indoor water park at Massanutten is open year round and has activities for everyone in the family, from the flow rider to the Frog Pond for the littlest family members. Massanutten's indoor water park is a unique multi-story interactive fortress with five slides, a giant tipping bucket, water falls, cannons, and a lazy river. Plus there are two hot tubs (one for adults only) and 50,000 gallon flow rider that was a hit with the kids.
The outdoor portion of the water park is only open during the warm summer months, so we didn't get to play in it, but we saw it and it looks amazing.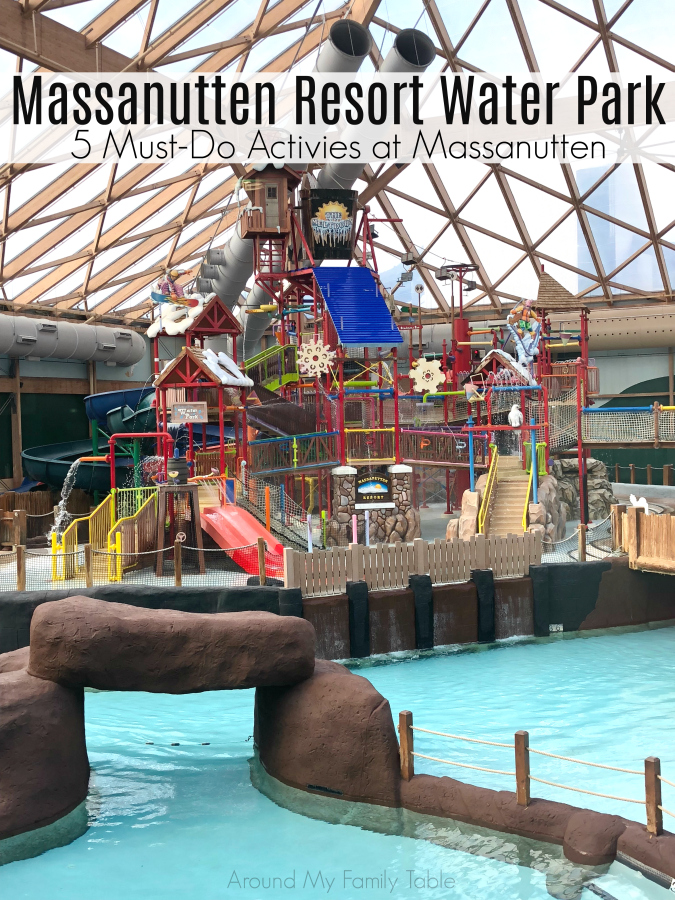 Massanutten Family Adventure Park
My second must-do activities is actually the whole Massanutten Adventure Park. It was the highlight of my family's trip. When you arrive you can pick and choose what adventures each person in your family will participate in, everything is a la carte which is so nice. So you aren't paying for someone to zipline if you know they are terrified. A few of our favorite activities were:
Massanutten Tubing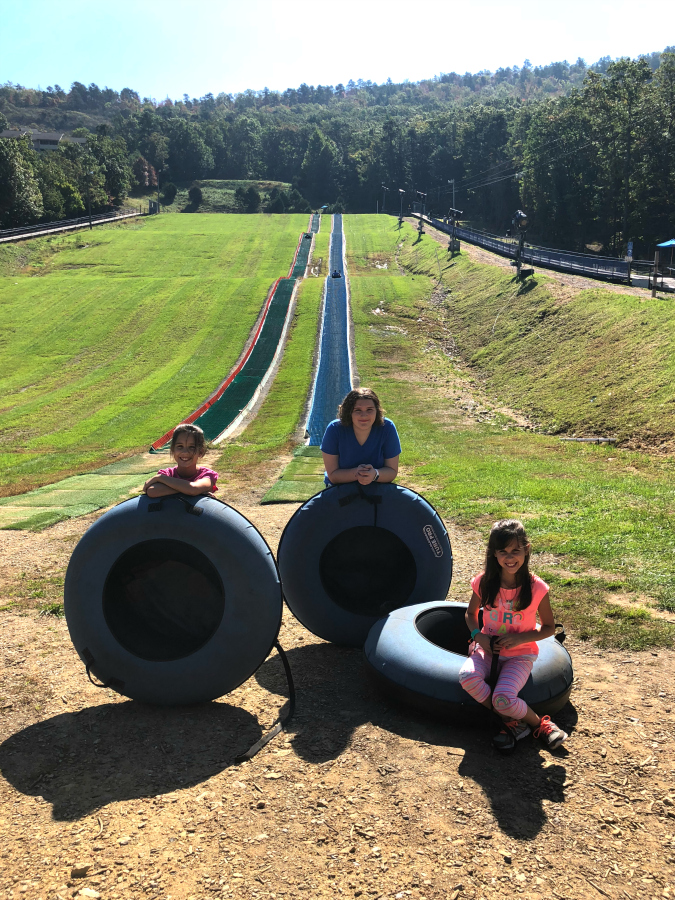 Massanutten Zip Line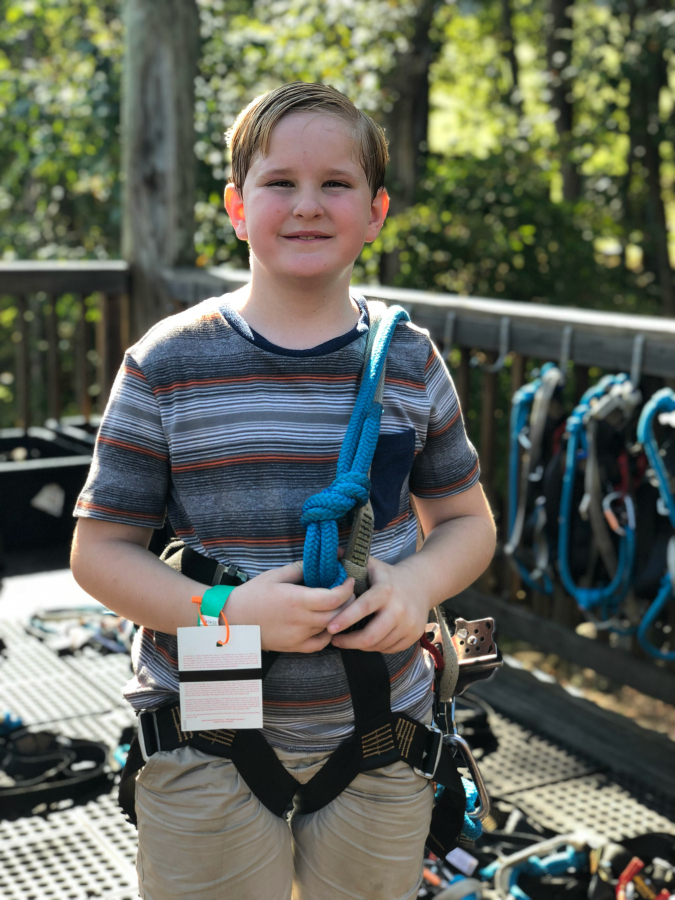 Massanutten Rock Wall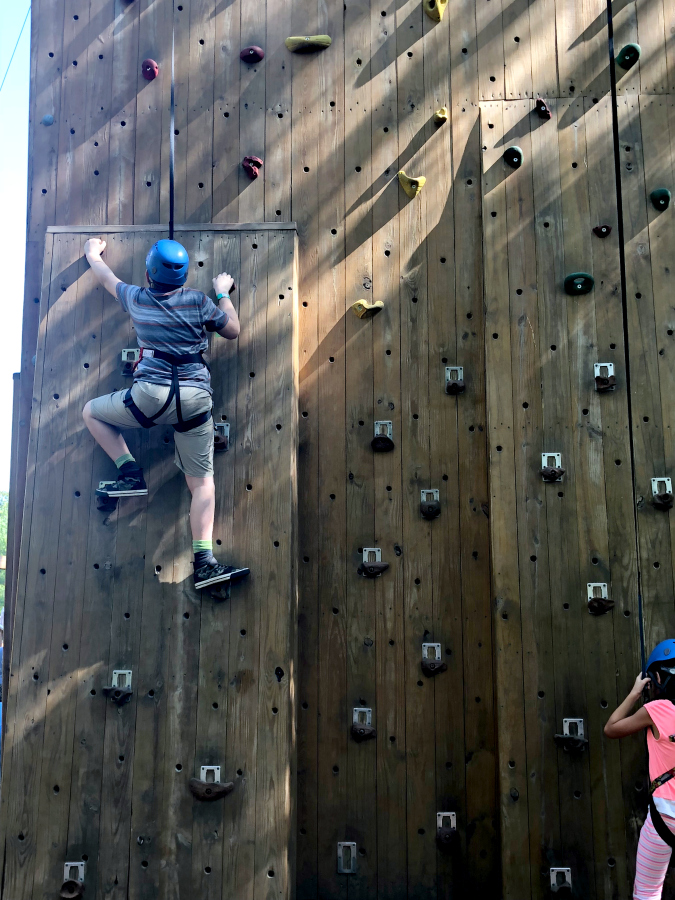 Massanutten Escape Room
The very first thing we did when we arrived, besides relaxing in our house was the escape room. All 9 of us were able to work together in the escape room to solve the puzzle. It was a fun all ages activity…even the little 2 year old in our group got in on the action. It's fun hour that will keep you engaged. It's perfect for the whole family.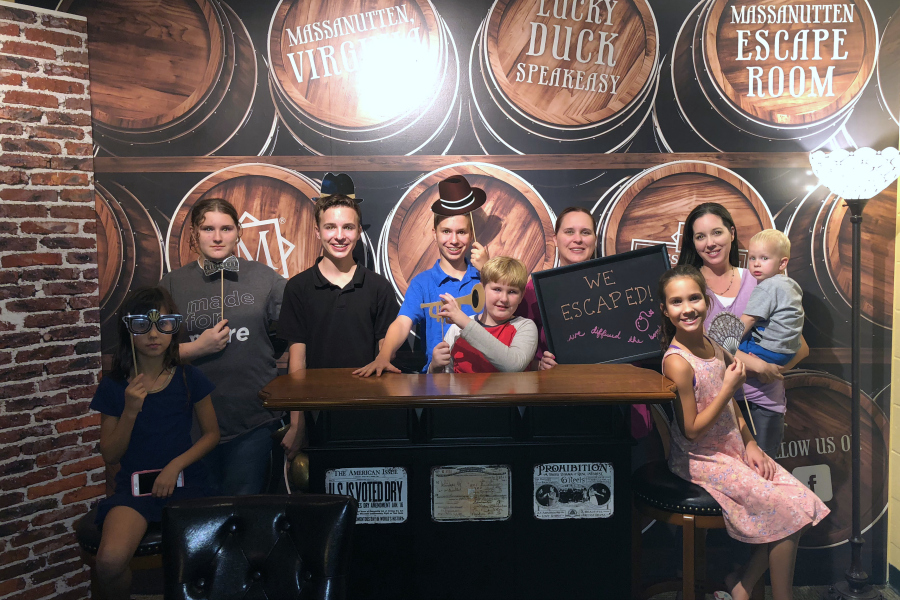 Massanutten Activities
There are so many things to do at the Massanutten Resort. We could have spent several weeks and done everything. Seriously! When we arrived we were given a booklet of all the activities to participate in. Some were free and some had small fees. We attended a magician show one night and a talk about birds of prey the day we were leaving. Both had small fees, but were so good and totally worth it. In fact, my daughter was randomly called up on stage with the magician. It's not the greatest quality video as I wasn't prepared for it, but so thankful for my cell phone video!
Watch her in the magic show:
Regal Vistas at Massanutten
Lastly, the Massanutten Resort Regal Vistas are a great place to call home for a long weekend or a week (or two) vacation. The units are stocked with all the comforts of home and a great place to sit out on the deck to watch the sunset. The views are stunning. There were many early mornings and late night chats out on our deck while the kids rode scooters and skateboards (we brought from home) around the neighborhood. So my last must-do activity is to sit, relax, and enjoy the peaceful and views from a rental at the Regal Vistas at Massanutten.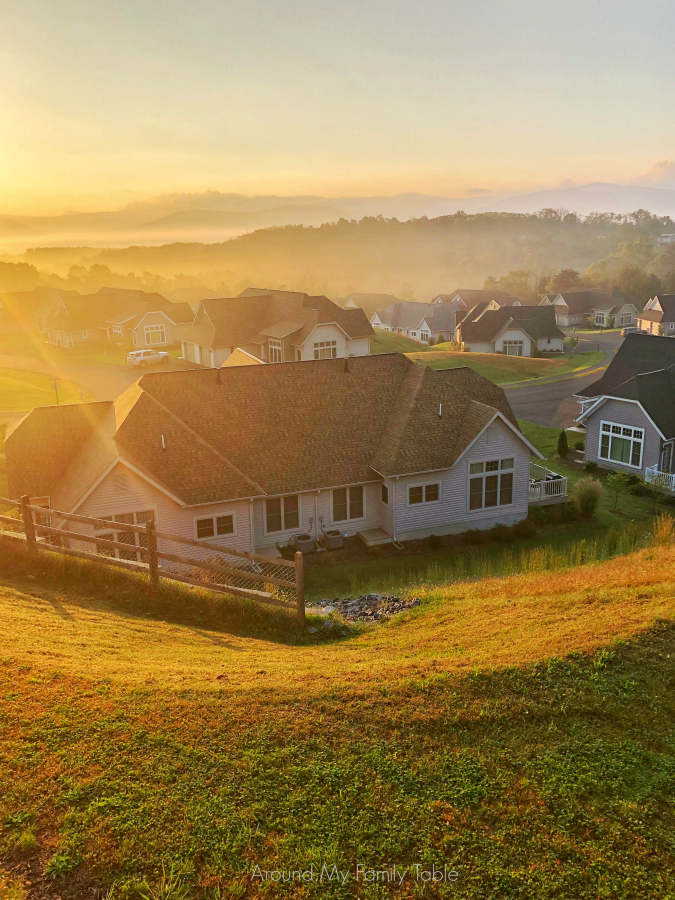 We had a large party (2 adults and 7 kids), so we had both sides of a brand new duplex. We left the adjoining doors open so the kids could just ran back and forth to visit and play with each other. Take a peek at my video tour of our house for the week.
To plan your Massanutten resort vacation check them out
Online
|
Facebook
|
Instagram
.
Disclaimer: Massanutten provided my family with accommodations and activities during our stay.