This post may contain affiliate links. Please read my disclosure.
Oranges have amazing health benefits and are super delicious. We buy them by the case this time of year. In fact our house sits on an old orange grove so we are blessed with a tree and there are groves all around us with my most juicy oranges I've ever had. But with the increase in orange consumption by my family this time of year leads to lots and lots of leftover orange peels. We do a lot of composting, but I also have 8 uses for leftover orange peels that you are gonna love!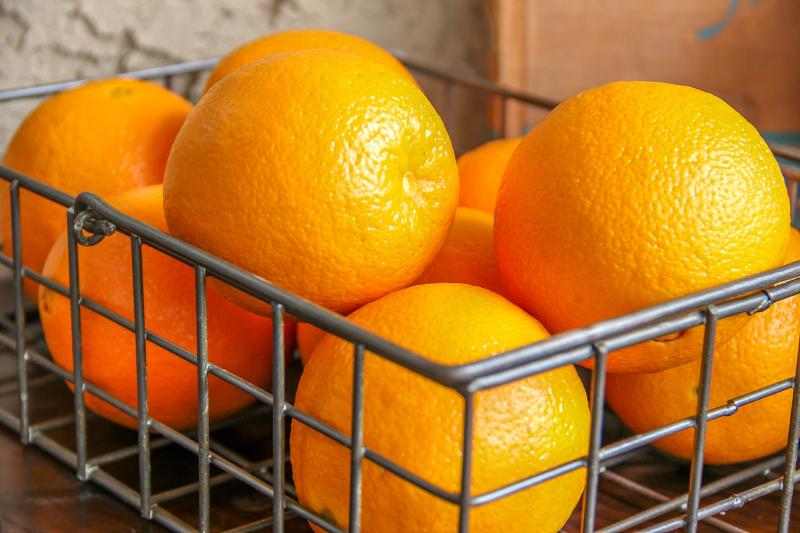 The oils in the peel make it a great addition to natural cleaning methods. Of course it smells great too! I love re-purposing that is typically thrown out in the garbage into something amazing!
What do you do with your orange peels? Which one of these do you think you will try first?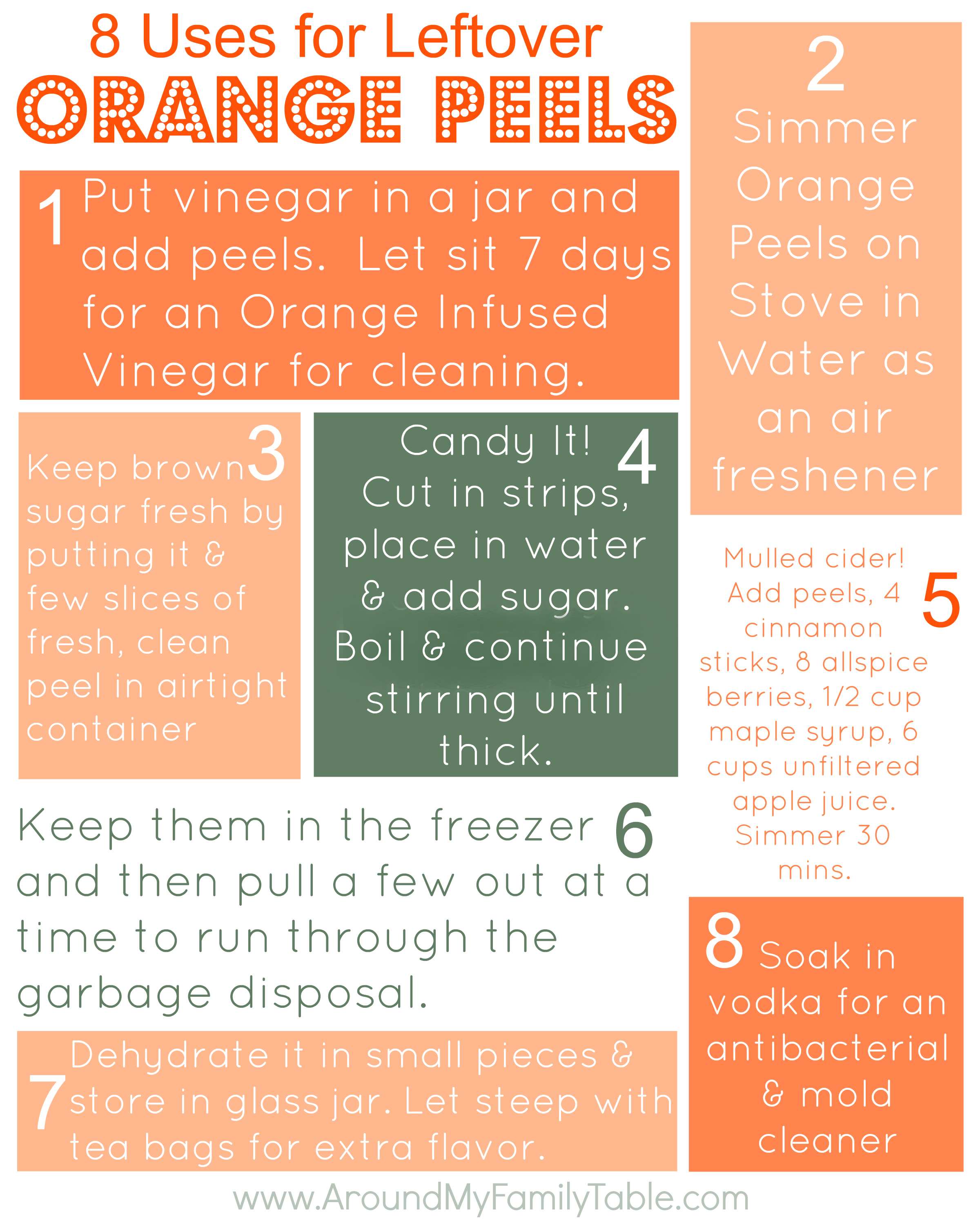 Download by right clicking on the image and saving it to your desktop.
Then open it in a word document, adjust size. then print 8×10 for easy use in your household binder.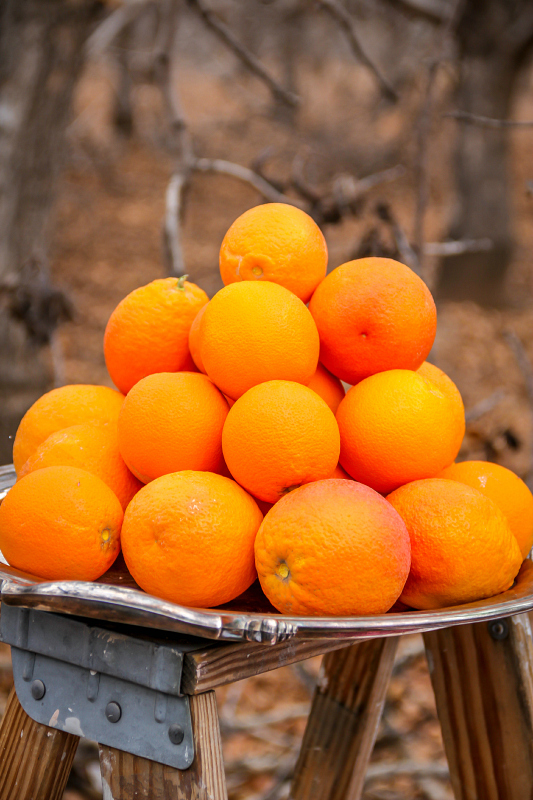 Enjoy the above printable to keep all the info close by! It's pretty enough to keep on the fridge, but the perfect size to keep in your household binder with other recipes, tips, and family info.