This post may contain affiliate links. Please read my disclosure.
Borax has been a trusted multitasking cleaning item for years. Keep a box on hand for these 9 household uses for Borax.
FYI: Borax is natural, but that doesn't mean it's harmless. You should use gloves when handling it and keep it out of reach of children and pets because it can be harmful if ingested.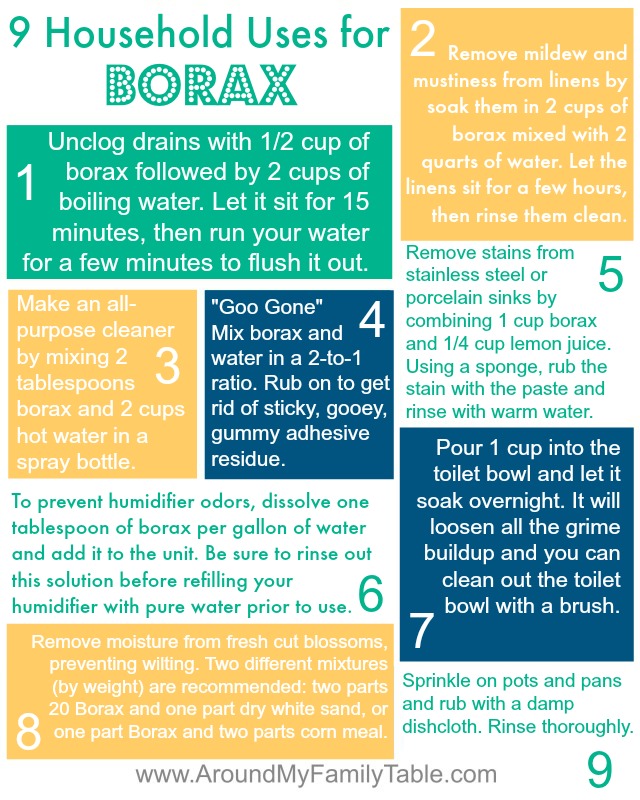 Download by right clicking on the image and saving it to your desktop.
Then open it in a word document, adjust size. then print 8×10 for easy use in your household binder.
Enjoy the above printable to keep all the info close by! It's pretty enough to keep on the fridge, but the perfect size to keep in your household binder with other recipes, tips, and family info. Looking for more household tips? Try my 9 uses for household vinegar or 8 uses for leftover orange peels.